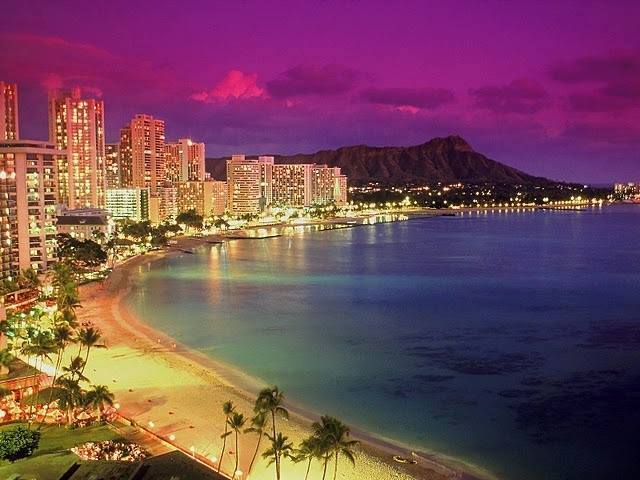 What do you need to enjoy your time when you decide to visit a new place? It is necessary to find attractive places to visit such as parks, museums, ancient monuments and beaches especially in the summer season and its hot weather. You will also need to find a good place that presents delicious types of food and you have to bear in mind that all of should be offered to you at a reasonable price that suits your budget. There are several cheap vacation spots that are presented to you in this year to enjoy your time and refresh your body without the need to spend all of the money that you have. You choose the best cheap vacation spot according to your priorities and what you need to find to make your vacation memorable. Here is a quick glance at the top 10 best cheapest vacation spots in the world 2014 to make it easy for you to decide where to go on this vacation.
10. Warsaw, Poland
It is the capital city of Poland and is the largest city there. It has numerous tourist attractions such as Wilanow's palace, Kabaty forest, Warsaw Uprising Museum, Royal Lazienki Museum, Center for Modern Art, Museum of Modern Art in Warsaw, The State Ethnographical Museum in Warsaw, National Museum in Warsaw and the Heavens of Copernicus which is considered to be one of the most original and modern planetariums in Europe.
9. Riga, Latvia
It is the capital city of Latvia and is also its largest city. It features several churches such as the St. Peter's Church and Riga Cathedral, the largest number of art nouveau buildings in the world, the Latvian National Opera, the Latvian National Theatre, the Riga Russian Theatre, the Daile Theatre, the Latvian State Puppet Theatre and the New Riga Theatre.
8. Atlantic Canada
It is renowned for its seafood and historic places. It features numerous interesting destinations such as Prince Edward Island National Park, The Whalesback, Saint John River Valley, Peggys Cove, L'Anse aux Meadows National Historic Site, Gros Morne National Park and you can also visit Cabot Trail which is located on Cape Breton Island to enjoy doing several activities including whale watching, kayaking, hiking and golfing.
7. Buenos Aires, Argentina
It offers several historical sites, museums such as Evita Museum and the Museum of Latin American Art of Buenos Aires, Recoleta Cemetery, Teatro Colon which is considered to be the 3rd best opera house in the world and you can enjoy waterskiing, sailing and motorboating through paying a visit to the Rio de la Plata.
6. Seoul, South Korea
It is the capital city of South Korea and has many historical landmarks including Changgyeonggung Palace, Changdeokgung Palace, Deoksugung Palace, Gyeongbokgung Palace, Gyeonghuigung Palace, National Folk Museum of Korea, National Palace Museum, Han Sangsu Embroidery Museum, the Seoul Museum of Art, the Korean Film Museum and you can also take a look at some of the modern attractions such as Dongdaemun Design Plaza &Park and the Seoul City Hall which is wave-shaped.
5. Dominican Republic 
It is a perfect beach destination as you can visit Punta Cana which is renowned for its breathtaking beaches and palm trees. You can also enjoy the beaches of Las Terrenas in the Samana province, the natural beauty in Los Haitises National Park and you can go kayaking to enjoy the wildlife.
It features different places to visit such as the National Constitution Center, the Please Touch Museum which is a children's museum, the Philadelphia Theatre Company, the Avenue of the Arts which includes many theatres and cultural institutions in the city, Philadelphia Museum of Art which is one of the largest museums in the United States and the Liberty Bell Center.
3. Venice, Italy 
It allows you to enjoy exploring Venetian canals through going for a gondola trip. There are also other places to visit such as the Piazza San Marco, the Sansovino Library, the Ducal Palace, Gallerie dell'Accademia, Peggy Guggenheim Museum and Murano to purchase fascinating handmade glass.
It provides you with a great chance to eat delicious types of food in its restaurants and makes you spend unforgettable time when you decide to pay a visit to its major attractions including SeaWorld Orlando, Universal Orlando Resort and Walt Disney World Resort. Orlando also has 5 of the 10 best theme parks in the world, 7 of the 10 most visited theme parks in North America only and 4 of the most visited water parks in the United States.
The most amazing thing that you can find in this country is its breathtaking wildlife that you can enjoy while going on safari. If you do not like the idea of watching wild animals, then you can go to the beaches that can be found in Cape Town such as Boulders Beach to enjoy your time with penguins and you can also do different activities such as swimming, surfing, sunbathing, walking on the white-sand beaches and more. You can also visit Kruger National Park, Nelson Mandela Museum, Apartheid Museum and when you find yourself hungry, then go to the restaurants on Vilikazi Street to enjoy eating delicious types of local food.
 "Enjoy your vacation without spending all the money in your pocket"