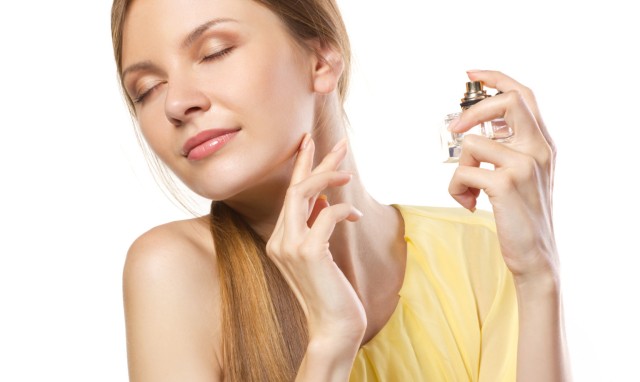 Paying attention to the clothes that we wear and the accessories that complement them is a necessity for creating an elegant and fashionable look that cannot be resisted, but what about your smell?
Giving your body a good smell is not less important than the clothes and the accessories that you wear as all of this can be destroyed if your smell is bad. Wearing a breathtaking perfume can play a major role in forming the whole look that comes at the end to be fabulous and amazing. Wearing perfume is not limited to a specific gender as it is essential for both men and women since there is not a person who wants to smell bad. Perfumes are available in a wide diversity of breathtaking scents that match different tastes and personalities.
Choosing the right perfume is essential for you especially while attending different occasions and deciding the best perfume for you depends on your personality, taste, and the season in which you are going to wear your perfume. There are new trendy perfumes that are usually presented every year to suit different seasons as they come with new smells that cannot be resisted. If you want to discover more about these new perfumes, take a look at the following top 10 perfumes for fall and winter. It is worth mentioning that some of the following perfumes can be worn by both men and women which may be good for you to easily decide what you want.
10. Christian Dior Elixir Précieux in Ambre
Elixir Précieux that is created by Dior is a collection of four perfume oils which are rose, amber, oud, and musk. The amber fragrance is appropriate for both men and women and it contains amber of animal origin. Rose contains Turkish rose, oud contains an extract from agarwood while musk contains white musk. You can use these well-chosen women's perfumes independently, mix them with each other or use them with other fragrances to finally create a personalized combination or scent.
9. Creed Iris Tubereuse
It is a floral fragrance that has recently been launched for women. It is a mixture of several notes including tuberose, orange blossom, orange, violet leaf, lily, musk, lily of the valley, galbanum, and vanilla. It is a perfect perfume for being worn during the daytime.
8. Yves Saint Laurent Paris Rebel Collector
It is a feminine floral fragrance that is decided to be available on the market in September. It is a combination of musk, pink pepper, rose, amber, citruses, tomato leaf in addition to woody notes. The perfume is placed in a creative metallic bottle with a pink stopper.
7. Van Cleef & Arpels California Reverie Collection Extraordinaire
It is a new floral fragrance that was released this year by Van Cleef & Arpels for women. It is composed of several notes that include frangipani, neroli, beeswax, jasmine sambac, vanilla, and mandarin orange.
6. Givenchy Dahlia Divin
It is a feminine fragrance that is presented for the next fall and winter seasons. The fragrance is a mixture of Mirabelle plum, patchouli, jasmine sambac, white flowers, sandalwood, and vetiver. The perfume is perfect to be worn during the daytime and night.
5. Jo Malone Wood sage & Sea salt
It is an earthy and marine fragrance since it comes as a combination of sea salt, wood sage, ambrette seed, seaweed, grapefruit, and red algae. The fragrance is decided to be available on the market in September and it can be worn by both men and women.
4. Narciso Rodriguez Narciso
It is a woody and musky fragrance that is specially created for women to turn men's heads and it was released in September. The main notes that you can find in the fragrance include musk, white cedar extract, gardenia, white rose, vetiver, and another type of cedar.
3. Marc Jacobs Daisy Dream
It is one of the most fabulous perfumes that are launched in this year for women. The bottle itself is amazing and catchy for its unique design that is inspired by daisies and the blue sky. The main notes that can be found in this fruity floral fragrance include blackberry, wisteria, litchi, pear, coconut, white wood, grapefruit, musk, and jasmine.
2. Estée Lauder Modern Muse Chic
It is a floral and woody fragrance that is presented to women for being worn in the next fall and winter seasons. The main notes that can be found in this fragrance are cashmere wood, jasmine sambac, tuberose, agarwood, ebony tree, plum, Artemisia, lily, vanilla, labdanum, patchouli, and musk.
1. Dolce & Gabbana Velvet Rose
It is one of the hottest floral fragrances that are specially created for women. It is composed of a mixture of breathtaking notes including may rose, Egyptian pelargonium, lily, citruses, musk, Moroccan rose and Bulgarian rose which make this perfume perfect for different seasons.