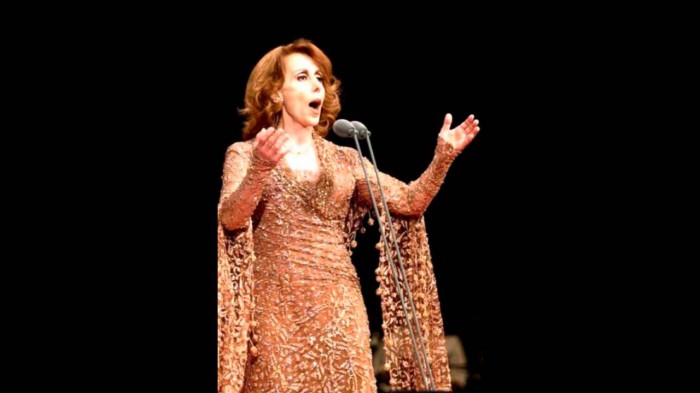 Each and every culture is featured by some distinguishable traits, in all fields of life. Being essential for soul and mind, music is all the rage, which people cannot live without, regardless of its genre, singers and instruments used. Indeed, the Arab music is highly popular not only within the borders of the Arab nation, but also all over the world. So, if you are a fan of the Arab music, here is a list of the most admired Arab singers.
10 Asmhan:

She was an Arab Druze singer, originally named Amal al-Atrash. Amal's vocal talent was early discovered and famed quickly. She recorded songs composed by Farid Ghosn, Mohamed El Qasabgi, and Zakariyya Ahmad. At the age of 16, Asmahan joined an Egyptian recording company to produce her first album.
9 Leila Mourad:
She was an Egyptian singer and actress, of Jewish origins. She contributed a lot to the Arab music; her vocal talent is so smooth and strong, simultaneously. Her works include a very famous song called EL HOB GAMEEL (Love is beautiful), and a very popular movie entitled QALBI DALILI (My heart is my guide). She is the only female Arab actress that has a series of movies holding her name.
8 Wadi el Safi: 
He was a Lebanese singer, songwriter, composer and actor. He is called the "Voice of Lebanon". Wadih El Safi began this wonderful journey at the age of 17, joining a singing contest held by Lebanese Radio to be elected the winner. Wadih El Safi recorded over 3000 songs. He is a symbol of the burly voice. His voice sounds like strong affective musical instrument .
She was an Algerian singer, famous for her pan-Arabist songs and music. Her name exactly meant Warda the Algerian. She was born on July 22, 1939 in France, having a Lebanese mother and an Algerian father. She joined a great singing production by Mohammed Abdel Wahab titled My Great Homeland (Watani Al-Akbar), accompanied by other famous singers.
6 Sabah:
She is a Lebanese singer and actress, called a "Diva of Music" in the Arab World. She is popular not only in the Arab countries but also abroad; she has performed several times on L'Olympia, Paris, Albert Hall, London and Sydney Opera House, Sydney. Being also an excellent actress, Sabah played beautiful roles in more than 87 movies.
He was an Egyptian composer, singer and actor, born in Tanta, Egypt. He was the first singer to record songs for children such as ZAHB AL LAIL (the night has gone), and MAMA ZAMANHA GAYA (Mum is about to come). He is a brother of Huda Sultan, also an Egyptian singer and actor. He is unprecedented sort of innovative singers, he offered a lot to the Arab music and art, creating a new genre of music that depends only on human vocals, doing without musical instruments.
He is a famous Saudi singer all across the Middle East. He began the music career in the early 1960s, entering the world of songs at an early age. His earliest songs were religious chants and reciting the Quran after each prayer time. His voice overcame all the borders of singing. Being a professional, he can master different and difficult versions of music.
3 Shadia:
She is an Egyptian actress and singer, originally named Fatima Ahmad Kamal, she is well-known for her roles in light comedies and genres of movies in the 1950s and 1960s. In the peak of her success during the 1950s and 1960s, she avoided being stereotyped by working with a number of distinct directors in several genres, melo­drama, romance, and comedy. She joined the starring cast with Kamal E­Shinawy, an actor in more than 30 movies.
2 Fayza Ahmed: 
She was an Arab Syrian-Egyptian singer and actress. She was casted in six films. Fayza has a very distinct tone of voice that makes her very popular. As a mother, she has five children, and then as a grandmother has nine grandchildren. One of her most appearances is TAMR HENNA, joining Naema Aakef, Roushdi Abaza and Ahmed Ramzi.
1 Fairuz:
She is a Lebanese singer, with original name Nouhad Wadi Haddad. She first come to clear in the International Festival of Baalbeck, where she acted upon many of her songs, being famous after appearing on the "Lebanese Nights", a part of the festival for many succeeding years. Fairuz has performed her songs in many countries all over the world, including Syria, Jordan, United Arab Emirates, Egypt, Algeria, France, United Kingdom, Mexico, Brazil, Argentina, Australia, etc. Her voice resembles the flute.
The music of these amazing singers will last forever, having beautiful notes and sublime meanings.