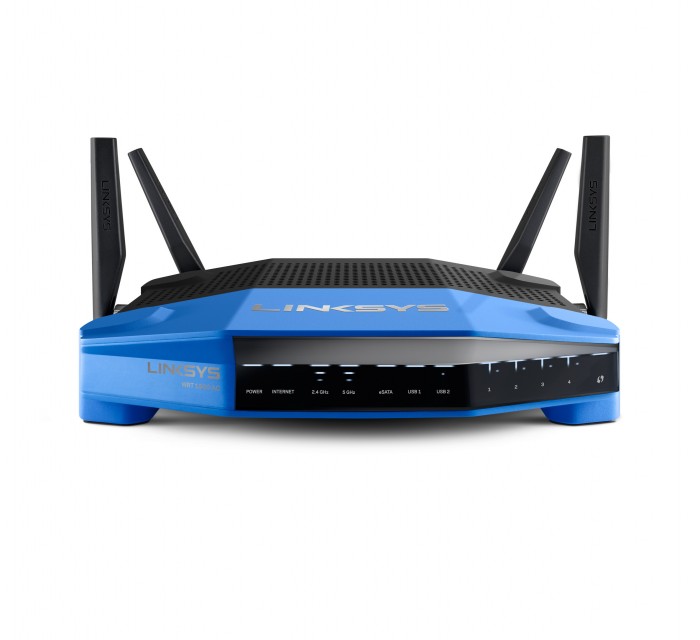 Technology made it very easy for people to communicate and exchange information. It produced different kinds of routers that appealed to a wide range of users. A router is a device that can transfer data packets from one computer network to another.  It must connect at least two networks such as two LANs or WANs with each other. This would create internetwork through which data packets can move. There are two kinds of routers. One of them is used for home and small office requirements while the other one is used to connect large business networks. There are different routers that differ according to transmission rate and signal coverage. They are also used to connect many devices such as printers. Most of the routers has security strategy like a firewall or VPN handling. Here are the top ten wireless routers that most of the users around the world use. They represent the best examples in terms of speed and strength of signal.
10 Linksys E1200
This is a wonderful way of connection. You can use this router to use the internet anywhere in your house. Its speed can reach 300 Mbps. You can use to connect wireless printers and many Wi-Fi devices. It uses the sophisticated 802.11n wireless technology.
9 AirPort Express
It is produced by Apple Inc. It provides an amazing audio output capability that other devices lack. It can be used as a printer or audio server. After connecting it to the internet network, you can use it as a wireless access point. AirPlay can move the music you want from the iTunes library or iOS device to any connected stereo.
8 Asus AC2400 RT-AC87U Dual-band Wireless Gigabit
Its wireless signal covers up to 465 square meters (around 5,000sqft). It uses 1GHz dual-core processor for a good speed.  AiProtection is a good way to keep your computer safe from viruses. There is also a customizable firewall called Dynamic DNS, IPv6.
7 ASUS Dual-Band Wireless-N 600 Router (RT-N56U)
It includes Giga Fiber Internet Support that would allow the user to download any thing he wants in a short time. It allows you to do many tasks such as printing, scanning or surfing. It provides stellar 5Ghz performance. You can run it in less than 3 minutes through easy steps.
6 NETGEAR N750 Dual Band Wi-Fi Gigabit
It has a squared-off shape and a sleek casing. This router has a good WiFi range. Its WiFi speed can reach 750Mbps which exists only in the 5GHz band. It can it supports Windows 8 operating system. It provides highly sophisticated features such as guest networking, network storage, and Live Parental Controls.
5 TP-LINK TL-WDR3600 Wireless N600 Dual Band
Even while playing games or browsing the internet, streaming high definition films or videos is perfect. It represents a good choice for those who prefer security and flawless performance. This router has Simultaneous 2.4GHz 300Mbps and 5GHz 300Mbps connections.  Full gigabit ports allows you high transfer speed.
4 Linksys N900 Wi-Fi Wireless Dual-Band Router
The ultimate speed of this router reaches 450+450Mbps, which would allow you a high transfer rate.  It comes with handy USB port that would enable you to connect many devices such as a printer. It includes Parental controls and separate guest network.
3 ASUS RT-N66U Wireless-N900
It has 2.4 GHz and 5 GHz Concurrent Dual-Band Transmissions that would allow you a good and stable signal and a transfer rate up to 900Mbps. ASUS AiCloud service enables you to access, stream, share and sync. It includes a CD with setup software. However, professional users can do without it.
2 Securifi Almond Easy Setup Router
It has an advanced touch screen that enables you to set up and maintain your router effortlessly without using the boring PC setups. It has two functions. Either you can use it as a wireless router or as a range extender.
1 TP-LINK TL-WR841N Wireless N300
This is one of the most expensive routers. There are many users who want to stream HD content between computers. This requires dual core processors and a memory with a huge capacity. This also requires one of the high technology antennas.  This router was designed for small business, office and home network purposes.
Now you can decide which one of these routers is the perfect one for you. Let us get one of them and get in touch with other networks.