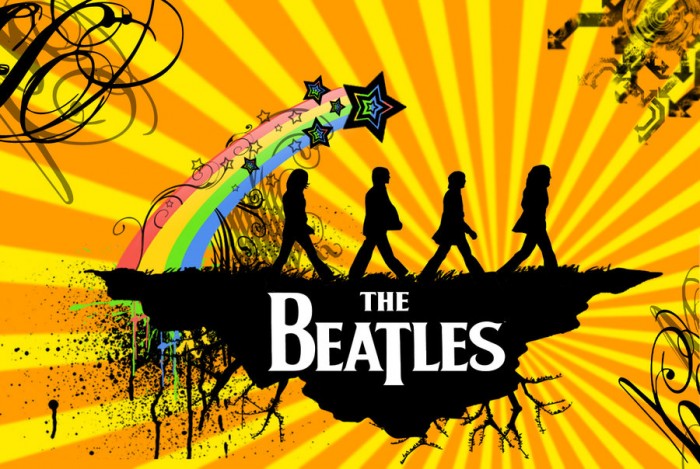 Art is a very sublime field that offers the most significant and tender meanings to humanity. It is an imitation of our souls. Songs which are an important element of art, are intended to reflect the meanings we have. One of the most vital sort of songs are those the inspirational. They provide you with the most motivations, you can ever have. So, this kind of songs is designed to push you forward to end any challenge in your benefit. For you, we have a list of the top 10 inspirational songs.
10 Walking on Sunshine – Katrina & the Waves:
It is a song written by Kimberely Pew in 1983. It is the first album by new wave band Katrina and the Waves. It is a high inspirational song that makes you overcome your problems and challenges life places in front of you.
"I feel alive, I feel the love, I feel the love that's really real
I feel alive, I feel the love, I feel the love that's really real
I'm on sunshine, baby, oh
Oh, yeah, I'm on sunshine, baby."
9 Imagine – John Lennon:
It is a soundtrack of popular music. Actually, it is shown that it is well-received since it sold well in the United States, to be No. 31 and ranked the gold. In the United Kingdom, the song ranked at No. 64.
"Imagine no possessions
I wonder if you can
No need for greed or hunger
A brotherhood of man
Imagine all the people
Sharing all the world…"
8 That's What Friends Are For – Dionne Warwick and Friends:
It is a very special song that shows the relation between friends and how dear they are. The song was written by both Burt Bacharach and Carole Bayer Sager and recorded in 1982 for a movie called Night Shift.
"Keep smiling, keep shining
Knowing you can always count on me, for sure
That's what friends are for
For good times and bad times
I'll be on your side forever more
That's what friends are for"
7 Candle in the Wind – Princess Diana Tribute – Elton John:
It is a song composed and written by Elton John and Bernie Taupin in 1973, for Marilyn Monroe, who had passed away in 1962.
"Goodbye England's rose
May you ever grow in our hearts
You were the grace that placed itself
Where lives were torn apart
You called out to our country
And you whispered to those in pain
Now you belong to heaven
And the stars spell out your name"
6 It's a Beautiful Day – Micheal Buble:
It is an amazing song by the Canadian singer Michael Bublé. It is ranked the tenth on the UK Singles Chart and the Federation of the Italian Music Industry accredited it the gold.
"It's a beautiful day and I can't stop myself from smiling
If we're drinking, then I'm buying
And I know there's no denying
It's a beautiful day, the sun is up, the music's playing
And even if it started raining
You won't hear this boy complaining
'Cause I'm glad that you're the one who got away
It's a beautiful day"
5 You Gotta Be – Des Ree:
It is a song by the British pop singer Des'ree and written by Ashley Ingram.
"Listen as your day unfoldes
Challenge what the future holds
Try and keep your head up to the sky
Lovers, they may cause you tears
Go ahead release your fears
Stand up and be counted
Don't be ashamed to cry"
4 Don't Worry Be Happy – Bobby McFerrin:
It is a song, written by Bobby McFerrin, released in September 1988. The title is quoted by Meher Baba.
"In every life we have some trouble
When you worry you make it double
Don't worry, be happy"
3 Here Comes the Sun – The Beatles:
It is a song written by George Harrison. It is one of Harrison's famous Beatles contributions. It is rich with nice feelings.
"Here comes the sun, here comes the sun
And I say it's all right
Little darling, the smiles returning to the faces
Little darling, it seems like years since it's been here"
2 Wavin Flag – Kaanan:
It is a song by Somali-Canadian artist K'naan, which is an exceptional song that stimulates you to achieve your dreams. It is originally written for Somalia and aims at freedom.
"Give me freedom, give me fire, give me reason, take me higher
See the champions, take the field now, you define us, make us feel proud
When I get older
I will be stronger
They'll call me 'Freedom'
Just like a wavin' flag"
1 What a Wonderful World – Louie Armstong:
It is a song written by both Bob Thiele and George David Weiss.
"I see trees of green,
red roses too.
I see them bloom,
for me and you.
And I think to myself,
what a wonderful world.
I see skies of blue,
And clouds of white.
The bright blessed day,
The dark sacred night.
And I think to myself,
What a wonderful world."
These songs are great achievements in the field of arts.