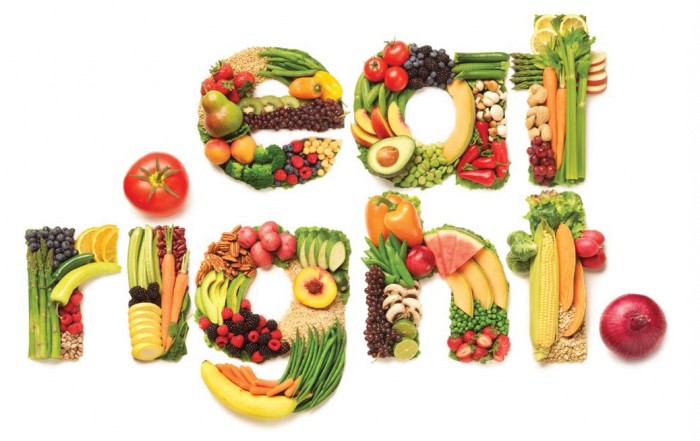 We often do not pay attention to our food, the everyday life makes us always busy, even to think in our meals, we tend to eat the fast food, closing our eyes to the elements therein. These unhealthy foods negatively affect our health, making us suffer fatigue and sickness without knowing that the reason is food. So, we have to get a healthy lifestyle, starting with food. For this purpose, here is a list of the most nutritious foods.
10 Carrots:
Concerning vegetables, carrots are thought to be very healthful. In a study conducted on vegetables and fruits, in terms of colors, carrots were discovered to be the most well-known member of this dark orange food class. Members of this study had focused on carotenoids and their significant antioxidant benefits. Moreover, carrots polyacetylenes are identified as phytonutrients that can reduce the enlargement of colon cancer cells.
9 Romaine Lettuce:
The romaine lettuce is vital for an everyday salad that is packed with nutrients. Alleviation of many common health problems is offered by vitamins, minerals, phytonutrients found in romaine lettuce. Actually, it is a first-rate source of vitamin A and dietary fiber. Romaine's vitamin C as well as the beta-carotene content is very vital to your heart.
8 Green Peas:
It is a significant food for preventing disease and improving health. Green peas are full of antioxidants and anti-inflammatory nutrients, that support health. To clarify, in the flavonoid category, green peas offer us the antioxidants both catechin and epicatechin. Antioxidant vitamins in green peas have vitamin C and vitamin E, as well as a plenty of the antioxidant mineral zinc.
7 Apples:
Turning to fruits, apple is a very rich fruit. Apples have quercetin and other flavonoids that forbid carbohydrate-digesting enzymes such as alpha-amylase and alpha-glucosidase. In addition, apples stimulate the pancreas to produce more insulin. They lessen lung cancer risk. They help decreasing LDL-cholesterol through usual intake. An apple a day keeps doctors away!
6 Kiwi:
When it comes to kiwi, it is a cute delight having abundant phytonutrients and vital vitamins. Studies proved that phytonutrient found in kiwi can protect DNA in the nucleus of human cells from any damage related to oxygen. Moreover, diets that have fibers of kiwi can lessen high cholesterol levels. If you regularly intake this fruit which is full of vitamin C, you are decreasing the risk of asthma.
5 Bananas:
It is the delicious liked fruit everywhere. It is the banana that is rich with vitamins, fibers and minerals. Having potassium, bananas are necessary to provide normal blood pressure and healthy heart. Rich with a sterol content and low fats, it offers you a good supplement in a diet for those aiming to lose weight.
4 Salmon:
Moving to sea foods, salmon is an essential element you can eat. It is rich with Omega-3 to improve your health. It is proved to be successful for decreasing plentiful cardiovascular problems, such as: heart attack, heart arrhythmia, high triglycerides, and high blood pressure. EPA produced by salmon is turned by the body into 3 sorts of closely-related elements that can prevent inflammation in joints.
3 Almonds:
Almonds are rich with monounsaturated fats that can reduce the risk of heart disease, because of the antioxidant deed of the vitamin E. it is full of potassium and magnesium.  It decreases sugar rises in the blood that happens after having meals.
2 Brown Rice:
It is an amazing sort of grains. It is useful for those aiming to lose weight, as it can get you full without gaining too much weight. It is rich with the fiber that can lessen the amount of cancer substances that exist in colon. Selenium found in brown rice has been proved to bring on DNA repair and production in damaged cells.
1 Rosemary:
It is historically employed for intensification the memory. Rosemary has substances that are practical for protecting the immune system, rising circulation, and enhancing digestion. Rosemary also has anti-inflammatory elements which are useful for lessening the harshness of asthma attacks.
Actually there are tens of useful foods, but this list includes the most healthful and liked. If you keep using these foods, you will protect your health from even a simple illness.