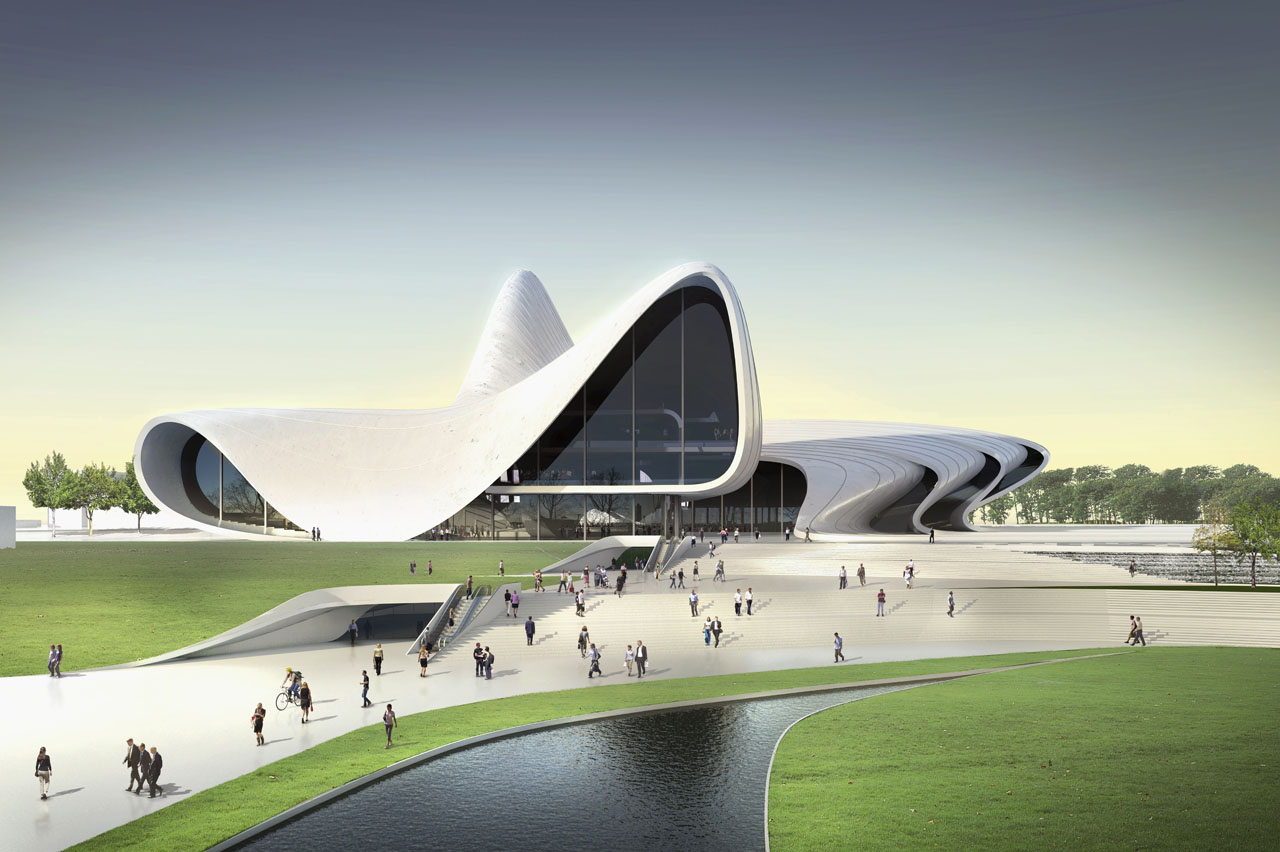 Building and construction is known since millions of years. Many features and styles appear in the building. Architects have shown their skills and talents in their designs. Times show magnificent works appeared in pyramids, houses, temples … etc. There are many famous architects, whose works are telling. Here is the list of the top 10 most successful architects.
10 Daniel Libeskind:
He is a Polish architect who was born in 1946. Libeskind joined Bronx High School of Science and later Cooper Union for architecture. He worked for Richard Meier for a short period of time. Cooperating with his wife Nina Lewis, Libeskind established Studio Daniel Libeskind in 1989. Moreover, the Jewish Museum in Berlin was Libeskind's most important global work that gains him too much success. He offered other prominent works such as the Grand Canal Theatre in Dublin, as well as the Imperial War Museum North in England.
9 Sir Norman Foster:
Sir Norman Foster is a graduate of Manchester University School of Architecture as well as Yale University's Masters in Architecture program. In 1967, he established Foster + Partners. In 1999, he won the Pritzker Prize. Foster + Partners has gained more than 470 awards for its excellence, such as Gold Medals from the RIBA and the AIA. Foster's most distinguished works embrace the Beijing Airport, , Boston Museum of Fine Arts, along with the Smithsonian Institute in Washington.
8 Renzo Piano:
He is an Italian architect. After graduating from Politecnico di Milano School of Architecture, Renzo was an employee in the company of Louis Khan in Philadelphia. His magnificent works involve the Centre Georges Pompidou in Paris as well as the California Academy of Sciences. For awards, Piano received the Pritzker Prize in 1998 along with the AIA Gold Medal in 2008.
7 Rem Koolhaas:
His fame is due to his avant-garde and weird buildings. In 1975 Koolhaas, established OMA, a cooperative hothouse research lab. Koolhaas is an author, a theorist, a cultural researcher as well as a professor at Harvard. From the most significant works are the Seattle Central Library, also the CCTV Headquarters in Beijing.
6 Zaha Hadid:
She received the Pritzker Prize award in 2004. She was the first and only female to gain the award. She was assigned to design Cincinnati's Rosenthal Center for Contemporary Art. The building is described as the most imperative new building in America from the time when the Cold War exists. Many projects are hers such as public transportation, libraries as well as opera houses.
5 Cesar Pelli:
He was born in 1926 in Argentina. He attended the University of Tucmán, where he learned architecture. Pelli joined the working team in the office of Eero Saarinen and Associates. He was a project designer for the famed TWA terminal at JFK Airport. Pelli and his wife released Cesar Pelli. Moreover, he gained the AIA Gold Medal for his architectural designs. Pelli's most outstanding works are the World Financial Center in NYC, and the Petronas Twin Towers.
4 Walter Gropius:
He is famous as he is the first director of the high-status design school, the Bauhaus. Gropius designed the school's second place in Dessau, Germany. In 1937, he was request to lecture at Harvard University. Gropius along with Marcel Breuer established a joint architectural company. They designed many remarkable works from which the Pennsylvania Pavilion for the 1939 World's Fair is marvelous. The Royal Institute of British Architects gave him Gold Medals.
3 Eero Saarinen:
He was born in Finland. Saarinen started working at his father's architecture office. At Cranbrook he got acquainted with Charles Eames and the two designed new furniture forms. Saarinen and Eames participated in the "Organic Design in Home Furnishings". Saarinen settled on to center on Architecture than furniture, producing the TWA terminal at JFK Airport as well as Dulles International Airport.
2 Ludwig Mies van der Rohe:
One of Mies' most celebrated works was his Barcelona Pavilion at the International Exposition. He started one of the most victorious professions. He designed The Farnsworth House. He received the AIA Gold Medal as well as the Royal Gold Medal for his works.
1 Michael Graves:
He is one of the post-modernists. He was very interested in painting that affected his architecture. Graves joined the working team of Carl Strauss and Ray Rousen. His noteworthy works include the Portland Building in Oregon. When it comes to the awards, he received the AIA Gold Medal in 2001.