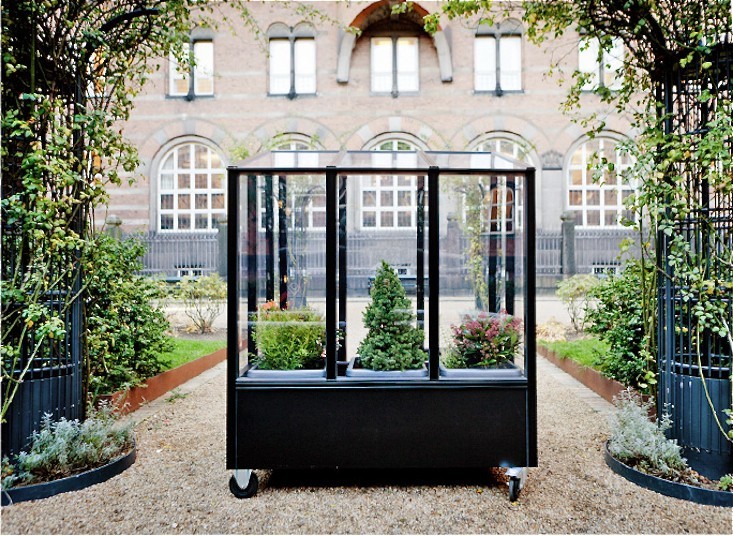 Nature
Top 10 Ideas for a Stylish Urban Garden
With many of us living in built-up spaces (in fact, more than half of us live in urban areas across the world), using images of spacious green lawns for backyard design simply isn't realistic. But, there's lots of relevant inspiration to be found. In fact, urban gardens are often the most stylish and ingenious of spaces, simply because they require careful planning and a new way of looking at the number of square feet available. Here are some ideas for making a stylish urban garden of your own:
1
Plant vertically
When you're limited on space, the best thing you can do is use the surfaces that are usually left bare, such as the walls. So, plant climbing varieties of flowers and fix a trellis to your fence, railing or wall – this will mean you're able to get plenty of greenery into your urban garden without swallowing up the little floor space you have.
2
Make an intimate living area
If you're lucky enough to have space for a small amount of garden furniture, invest in two chairs, a small low-slung coffee table and an outdoor rug (these rugs are just as stylish as the indoor variety, except they tend to be made from materials that can withstand various weather conditions). You can use this space for alfresco dinners, romantic date night or simply somewhere to sit and watch the world go by.
3
Add interest beneath your feet
Small urban gardens require fewer materials than larger gardens, so upgrade the surface beneath your feet with the best quality paving you can afford. Choose a patterned style too, as patterns trick the eye into thinking an area might actually be bigger than it is while lending interest too.
4
Add hanging plants
Want more greenery? Have it cascade down from above – it's the perfect solution if you're a bit short on space for growing things from the ground, or if you have live in an apartment block where there's a ready-made roof for you to fix a trellis to.
5
Place a mirror on a wall
This trick is often used indoors to make a room feel larger. Try it outdoors too – it can seemingly 'double' your garden space, reflecting light and creating an illusion of depth to your garden.
6
Fix a birder feeder to your window
Help local wildlife by fixing a bird feeder to your window – you can buy models that are secured to your glass with suction pads, meaning you'll be feeding birds without needing trees or floor space to do it.
7
Carefully consider the plants you add
If you live high up in an apartment and have a balcony for a garden, think about the plants you're choosing, and don't necessarily select the most popular ones. Instead, select plants that are tolerant to wind, such as hardy geraniums and alliums.
8
Grow herbs
So, you don't have room for a vegetable plot – but you might have room to grow a few varieties of herbs. Grab some cheap plant pots and buy some ready grown rosemary and mint: you can plant them in your pots with a little soil, and before long you'll have your very own herb garden to use while you're preparing meals.
9
Add pattern and color
Stylish gardens need some extra color and pattern for them to feel like they're an extension of your indoor living space, so shop around for printed cushions and throws…. they'll make your urban garden the perfect setting for a relaxed drink with a friend or two at the end of a hard week.
10
Don't forget lighting
You'll make your urban garden feel like a scene from a fairytale if you layer up your lighting – string festoon lights and place garden lanterns with candles for a soft glow.