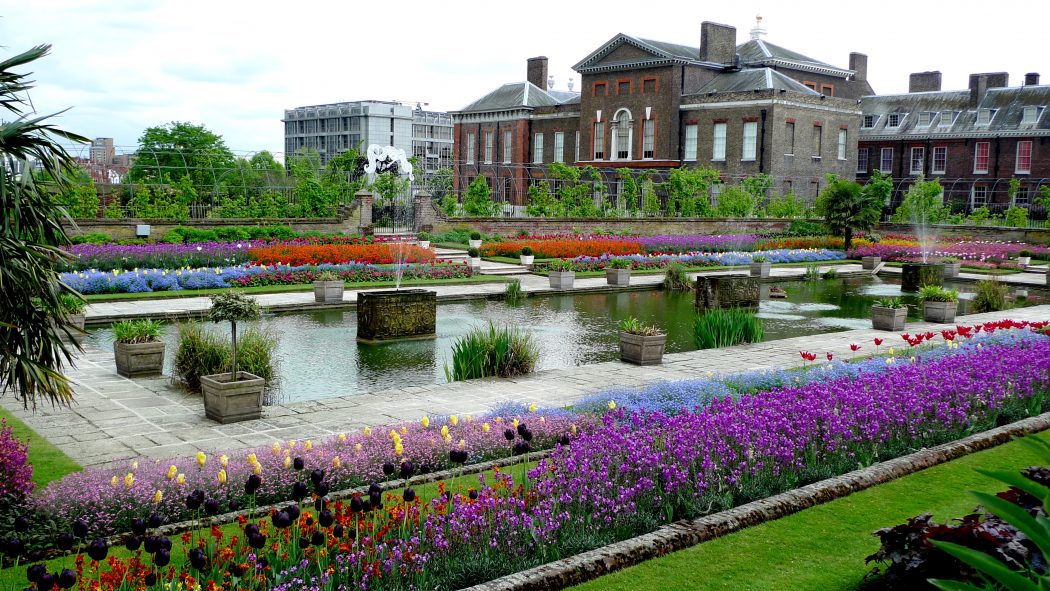 House, where people live, is almost the biggest part of their wealth. Imagine the biggest parts of the world's richest billionaires. If you have a knack for architecture or luxurious properties. Most of the large houses are set under the categories of official residences, destinations of some tours, compounds, and more. This article comprises the world's most expensive mansions (houses). Get ready to be dazzled.
10

Franchuk Villa – London [$161 million]
The building was bought by Elena Franchuk, the founder of the charity fund "Anti-AIDS" and one of the most influential personalities of Ukraine. The villa was once a girls' school, then it was bought by a Chinese businessman, in 1997. The building process took almost 18 months. Anyways, it has an underground swimming pool, a gym, a sauna, and a cinema. Its value stood at $161 million in 1997.
9

Hearst Castle – California [from $165 million to $191 million]
Have you watched Marlon Brando's The Godfather? If yes, I am positive that you have taken notice of the large, exquisite castle featured in the movie. The 27-bedroom castle hosted many celebrities, like Winston Churchill, Clark Gable, John and Jackie Kennedy, etc. As it was John Kennedy's choice for his and Jackie Kennedy's honeymoon. As one of William Randolph Hearst's trustees' properties, the castle is considered as a heritage and tourist site of the California Park System.
8

Ellison Estate – California [$200 million]
Owned by Larry Ellison -the co-founder of Oracle and was the third richest man of 2013, according to Forbes- the compound stretches over 23 acres with other properties founded on it. Inspired by Japan's Samurai Era, Ellison built 10 buildings, an artificial pond, a teahouse, a koi pond, and a bathhouse. Moreover, the compound is based on a man-made lake. Eventually, its value stands at $200 million.
7

One Hyde Park Penthouse – Knightsbridge, Central London [$255 million]
Since its debut in 2011, it has struck a new record with the sale of a $221 million unfurnished apartment and 266 for the furnished ones. It is owned by a project conducted by the Christian Candy-owned CPC Group and Sheikh Hamad bin Jassim bin Jaber Al Thani, former Prime Minister and Minister of Foreign Affairs of Qatar, known as Project Grande (Guernsey) Limited. One Hyde park features top security facilities like bulletproof glass doors and windows, armed and professionally trained security guards, a basement car park, a luxurious spa, golf course, car cleaning services, and a pool.
6

Kensington Palace Gardens – London, UK [$222 million]
Near the house of Prince William and Kate Middleton, the Kensington palace is located. On one hand, Aditya Mittal, one of the richest Indian figures, according to Forbes, bought the house in 2008. On the other hand, Aditya Mittal decided to sell the house, searching for a bigger palace. Allegedly, he has built his own castle. Anyways, The palace constitutes 12 bedrooms, a Turkish bath, an indoor pool, and a parking space that can accommodate up to 20 cars.
5

Fair Field – Segaponack, New York [$249 million]
It was named after the adjoining body of water, Fairfield Pond. Ira Rennert, the owner of the most expensive house in America, has provoked controversy when people alleged that Rennert originally planned to use it as a spa, a hotel, or a religious retreat. However, Rennert proved them wrong and met their claims with denial. Consequently, and the local paper later issued an apology. The house features 29 bedrooms, 39 bathrooms, 3 swimming pools, 164-seat screening theatre, 2 tennis and squash courts, and an on-site power plant.
4

The White House – The United States of America [$320 million]
Located in Washington, D.C., the White House is the official residence and principal workplace of the President of the United States. It was designed by Irish-born James Hoban and built between 1792 and 1800, adopting the Neoclassical style. Since John Adams in 1800, the White House has been the official residence of every US president. Of course, the house can not be on sale or hit the market. The house draws its worth from its historical value.
3

Villa Leopolda – France [$750 million]
It is a 50-acre estate and is located at Cote D'Azure in France. Villa Leopolda includes "a commercial-sized greenhouse, a swimming pool and pool house, an outdoor kitchen, helipad, and a guest house larger than the mansions of most millionaires," according to Variety. It has been named after King Leopold II of Belgium, the former original owner. However, currently, it is owned by Lily Safra, a Brazilian philanthropist and the widow of William Safra, a Lebanese banker. Designed by the American, Ogden Codman, Jr.Not, the building process took 3 years; from 1929 to 1931. Not only is it famous for being one of the world's most
expensive houses
, but also it was featured in Alfred Hitchcock's To Catch a Thief in 1955.
2

Antilia – India [$1 billion]
If you are waiting to see a traditional house on the list, then I apologize to disappoint you. Anyways, get ready to see what will definitely blow your mind. The house is actually a 27-story, 56,000-ft skyscraper. Designed by Americans Lawrence Perkins and Phillip Will and constructed by Leighton holdings, based on an Indian tradition called Vastu Shastra, presenting positive vibes. the house features 9 elevators to stroll through its floors, 6 parking lots, 3 helipads with a total of 168 car capacity, pools, a delightful balcony garden with its energy-savers -plants- occupying 3 floors, a temple for family prayers, a health spa, snow room, ice cream room, a saloon, a 50-seater cinema, a ballroom, a gym, indoor and outdoor bar. The most expensive modern house in history is owned by India's richest man, Mukesh Ambani.
1

Buckingham Palace – London [$1.55 billion]
Of course, we know that it is not the kind of house that is up for grabs, but, the least encompasses the world's most expensive houses, and it is the FREAKING Buckingham palace so we do not have the luxury of turning a blind eye to such a fact. It is one of the Queen's and the British Sovereign's property. Not only the palace is titled as the Queen's residence, but also it has served administrative purposes, just like the infamous White House.
However, it is in England. The palace has 775 rooms, 188 staff bedrooms 52 Royal and guest bedrooms 92 offices 78 bathrooms and 19 Staterooms included. Other facilities include; a pool, lake, tennis court, cinema, staff eatery, chapel, hospital and even more. Do not cringe at your forehead, trying to comprehend what is going on, the family is not the only residence in the palace. However, there are staff and servants who live there as well and the palace should accommodate them.