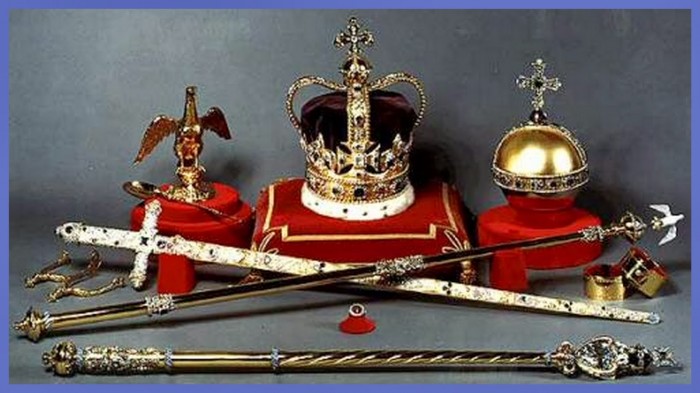 Most Expensive
Top 10 Most Expensive Gifts Ever Given in World's History
Gifts are usually an expression of love, affection, and appreciation. Gifts are exceedingly expensive, mostly when someone has got piles of cash stashed up in the bank account. Here in this list, you will see 10 of the most expensive gifts ever given.
10 Bronze sculpture of Roman Abramovich
This Bronze sculpture is called "Walking Man I". This sculpture is the most expensive sculpture in art auction. This sculpture worths $104, 3 million. This expensive sculpture is given by one of the richest men in the world, Roman Abramovich, to his girl friend as a way to show his love. One sees that love will cost too much.
9 Ra 1's BMW7
The king of Bollywood Shahrukh Khan is known for his expensive gifts for his beloved ones. After the release of Ra 1, the king, offered three BMW 7 car series for his friends, Arjun Rampal, Rajnikanth and director Anubhav Sinha besides; Karina Kapoor and Sahana Goswami. This shows that Shahrukh Khan can express his love to his friends by giving cars. One wishes to be one of his beloved friends!
8 Shilpa Shetty's House
Raj Kundra, prominent business magnate in the United Kingdom and the billionaire has gifted an apartment on the 19th floor in the tallest building in the world to his wife, Bollywood diva Shilpa Shetty, in their first wedding anniversary. Shetty has tweeted about her arrival to Dubai for her new apartment. One sees that love will cost the billionaire all his money.
7 Nita Ambani's Jet
Mukesh Ambani has gifted the A-319 luxury jet to wife Nita on her 44th birthday. This jet plane has bar room, music systems, boardroom, bathrooms, a living room and bedrooms. This jet is valued at Rs400 crore and it has a capacity of 180 passengers. So, birthdays of the celebrities cost a lot of money.
  6 Star of the East
Edward B. McLean and his bride Evalyn bought The Star of the East as a wedding present. This necklace was belonged to the Sultan Abd al-Hamid. It is 94.80-carat pear-shaped diamond, mounted on a chain below a hexagonal emerald of 34 carats and a pearl of 32 grains. This necklace cost $ 11.9 million. So, this is the tax of love.
5 $84 million Yacht
Tina has received a $84 million Yacht from her husband Anil Ambani. This yacht is called Tian, using the first two letters of Tina and Anil. This gift is very expensive one, and one thinks that his wife will be so happy by this present. This yacht is one of the costliest in the recent times. Giving this kind of present seems to be extravagant, but it is their own money, so they are free to do what they want.
 4 The Kohinoor
Raja Duleep Singh himself presented British Monarch, Queen Elizabeth, the Kohinoor diamond  as a gift or an expression of respect. This diamond is the largest one in the world. It has been belonged to many Indian rulers. The Kohinoor is considered the costliest diamond present on earth and it is one of the most important parts of British crown and it is an important piece of diamond for the British family.  This crown costs between £10bn and £12.7bn.
3 Taylor's diamond
Elizabeth Taylor has been given a ring of 69.42 carat on her 40th birthday and it was estimated to be around $1,050,000 in worth at that time and the 33.19-carat Asscher-cut Krupp Diamond, in 1968. These gifts are very expensive ones from a husband to a wife. You can say that it was the way of Taylor's husband to express his love.
2 King Abdullah's gift to Hillary Clinton
King Abdullah has given lavish gifts to Hillary Clinton; the gift included a necklace, bracelet, earrings and a ring.  Also, the gifted items for Obama, which included rare gems, gold jewellery, diamonds and other valuable items. An example of these gifts is the leather wallet for Obama that is valued at $ 1,473. This is the way of the kings to express their respect. So, one dreams of a gift from a king.
1 Taj Mahal
It is one of the most famous buildings in the world. This building was   constructed by Shah Jahan, a famous Mughal ruler in memory of his beloved wife Mumtaz Mahal, and it is the tomb of the emperor's wife.  It was completed in 22 long years with a workforce of 20,000 workers, and it cost 32 million Indian Rupees. It is one of the most beautiful places in India.
In a nutshell, money or expensive gifts is not the only way to express your love, respect, or appreciation.