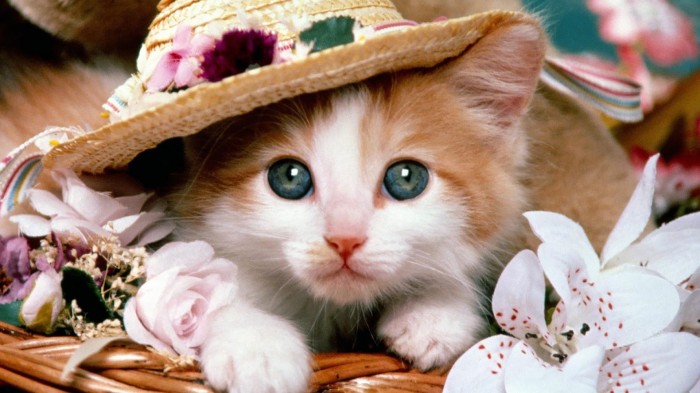 Animals
Top 10 Best Cat Foods Around The World
Pets are part and parcel of human beings' life. They can eat, drink and feel like human beings. Cats are special creatures that need special treatment. They need certain nutrients that suit their lifestyle. Most of the foods may be dry or wet. Adult cats needs energy that reaches 60–70 kcal metabolizable energy/kg body weight per day while active cats need 80–90 kcal/kg BW. Kittens at five weeks of age require 250 kcal/kg BW. Any product should take into consideration some factors that may affect the health and wellbeing of cats such as artificial flavors and preservatives. vegetarian food is very important for cats. They need vegetables for a healthy diet that would give them a lovely and attractive shape. Here are ten examples of cat food that would make your pet happy and healthy. They will allow you different varieties for you to choose. Each one of them is based on certain qualities.
10Whiskas
It is a brand that you can find anywhere in the world. It was previously known as Kal Kan. It's name was changed so as to acquire international fame. It can take the shape of cans or dry biscuits. It's slogan is "eight out of ten owners said their cat prefers it"
9Fancy Feast
It's one of the favourite cat foods. It has 7 different varieties which gave it a special popularity. It's advertisement says "Your cat give you that cold shoulder when you serve cold, leftover cat food? Watch it warm up to Fancy Feast"
8 Merrick Before Grain
In the past, there was no grains for cats except at the harvest time. Nowadays, we can find good foods like Merrick Before Grain. It's a food that is rich in nutrients and other high quality ingredients like meat. It can be used as a diet for your cat. It has oils and vegetables that would make your cat healthy.
7Taste of the Wild
It is a formula that is free from grains. It has many ingredients that would provide your pet with energy and help in the digestion process like sweet potatoes and peas. It has also vegetables and fruit that would give your cat a healthy lifestyle.
6Purina One Smart blend Dry Cat Food
It is a cat food that does not have added fillers or artificial flavors. It contains high quality protein. It helps the cat have a good skin and body shape. It is an ideal product for cats that helps a lot in metabolism.
5 The Good life Recipe with Chicken
It is one of the favourite foods for chicken. It does not contain any artificial flavors or preservatives. It contains fruits and veggies that would help in a diet. It contains real chicken or salmon. Its price is very suitable.
4 Natural Balance
It is food that allows you and your pet a variety of flavors to choose from. It gives a chance for every one whether you want a grain-free diet, a limited ingredient mix, or interested in a reduced calorie kind of food.
3 Wellness Core Dog Food (Dry)
Natural nutrition is a main factor that contribute to the wellbeing and good health of cats. It contains turkey meat which is a protein-rich meat concentrate. It can be used for a special diet that can be observed in the weight and lovely shape of your pet.
2Science Diet
It is a good mixture that will make your pet slim without counting calories. It contains no preservatives or any of the artificial flavors which would ensure that your pet live a happy life. It is a cost effective product.
1Newman's
A recipe which combines a mixture of organic brown rice and chicken. Chicken is the main ingredient in this product. It's an ideal product to fulfill all the needs of your pet. It's a product which will affect the happiness and welfare of your cat.
These are the top ten cat foods that ensure a happy life and a good lifestyle that is full of energy and activity.