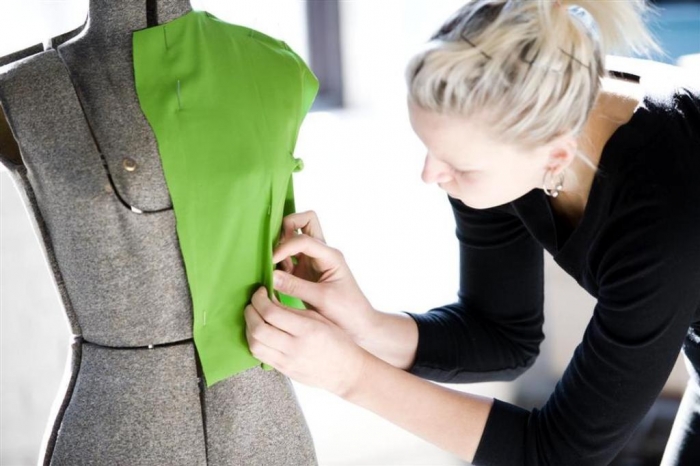 The sewing machine is one of the most important things that should be found in our homes, however, most of the people do not usually bring it. Sewing machines are not just a type of machines which are used for sewing the clothes that we wear, but they are also more important than that as they can be used at our homes for performing more sophisticated functions and their importance increases when you suddenly tear something you wear and want it to be quickly sewn because you are in a hurry. At this time you will recognize that it is necessary for you to have a sewing machine at your home in order to sew anything you want at any time especially while being in a hurry and to create new projects for your family and friends. The sewing machines have become more advanced than they were before to make it easy for you to quickly and accurately finish your work. Looking for the best sewing machine is really tiring and for this reason, we bring to you the top 10 best sewing machines this year.
10. Michley SS602
It is an affordable sewing machine which is perfect for beginners who want to mend their clothes and start creating simple projects. It features 12 built-in stitches which are more than enough for your basic needs, forward and reverse option, two speed settings, just one needle which is of course not enough, one basic presser foot, manual thread tension dial and LED light over the work area to easily see the dark fabrics and small stitches.
9. Janome 8077
It does not have complicated features as it offers 30 built-in stitches with the ability to easily change from one stitch to another one, LCD display, stitch panel, stitch speed of 820 stitches per minute, automatic needle threader with the ability to control the thread's movement, 3 snap-on presser feet, 15 needle positions and a screwdriver. This machine does not feature sophisticated tools or functions which make it easy for beginners to use it without requiring prior experience.
8. Brother CS6000i
It is an affordable sewing machine which is ideal for beginners since it offers many helpful tools to make it easy for you to start learning using sewing machines. It features an automatic needle threader, LCD display, work light to illuminate stitches, wide table for large projects, built-in free arm for cuffs and sleeves, stitch speed of 850 stitches per minute, 60 built-in stitches in different kinds, presser feet for different projects such as buttonholes and zippers, screwdriver, cleaning brush and this model is computerized which allows you to easily access the different kinds of stitches that you have.
7. Singer 7258
It offers different tools and can be easily controlled. It allows you to learn threading and stitching basics, develop your skills and gain more experience through offering helpful and necessary instructions and hints, guide book and DVD tutorials. It features 100 built-in stitches, 13 needle positions, stitch speed of 750 stitches per minute, 10 snap-on presser feet, automatic thread tension and more tools and functions that allow you to create your projects.
6. Brother Project Runway CE7070PRW 
It is an electric sewing machine that offers 70 built-in stitches with the ability to easily change between them, stitches for quilters, LCD display, stitch speed of 850 stitches per minute, 7 presser feet, foot controller pedal, screwdriver, cleaning brush, seam ripper, wide table for large projects, manual thread tension for more control, automatic needle threader, built-in LED light over the work area and you will get a 25-year limited warranty. This machine is perfect for both experienced sewers and beginners.
Learning the basics is necessary for using this sewing machine as it requires a prior experience. Brother PC-420 allows you to create your stitch as it offers My Custom Stitch Feature, has a built-in memory, 294 built-in stitches, built-in thread cutters, twin needle function, quilting features, 11 presser feet, automatic threader, LED light over the work area or needle to easily see the stitches, adjustable speed control, manual thread tension, backlit LCD display and built-in knee lifter.
4. Singer 9960 
If you want to move to a higher level, then this machine can help you as it features 600 built-in stitches with the ability to change between them through using the back-lit LCD screen or through a reference chart that comes with sketches of each stitch, stitch speed of 850 stitches per minute, automatic thread tension, one-touch automatic thread cutter, 19 presser feet, wide and large table for large projects, free arm and screwdrivers for changing the presser feet.
It has many perfect and advanced features, however it can be easily used which makes it ideal for both experienced sewers and the beginners. It offers more than 300 built-in stitches, color touch screen, 10 presser feet, straight stitch needle plate sensor, bobbin thread sensor, optimized feeding to easily sew fabrics with thick layers, 37 needle positions, instruction manual and it also allows you to design, sketch and program the stitches through offering the stitch creator feature.
It is one of the most advanced sewing machines since it features more than 1,700 stitches, 7-inch touch screen with a color display and high resolution, create your own stitch option, stitch library to manage your personal stitches and catalogue, save or delete them, 11 needle positions, 10 presser feet and 3 spool holders. It runs at a high speed that reaches up to 1,200 stitches per minute, provides you with the ability to see small stitches thanks to the built-in sewing lights above the needle and it also allows you to enjoy designing and creating your personal stitches thanks to the touch screen with the drawing option. It will not be difficult for you to learn how to use this sewing machine because there is an instruction manual and many online tutorials that are presented by Bernina to explain the different functions in addition to offering several patterns and projects for beginners. If you want to create high-end projects that seem as if they are made by a professional, then this machine is a perfect choice for you.
1. Husqvarna Viking Designer Diamond Royale 
It offers many technological features that allow you to be a creative designer as you can find over 1,200 built-in stitches, dimensional stitches effect that can be rarely found in other advanced sewing machines, online exclusive designs which are especially presented to customers by Husqvarna Viking who is the designer of the machine, large sewing and embroidery surface for large projects with the ability to remove it, sensor system for determining the thickness of fabrics, built-in lights above the work area or needle zone for illuminating the dark fabrics and small stitches, 29 adjustable needle positions, seam ripper, hard carrying case, pictogram pen, screwdriver, 13 presser feet, Sewing Advisor, Embroidery Advisor, in addition to other tools and technological features that make this sewing machine perfect for those who want to become creative and professional designers who create high-end and unique projects.