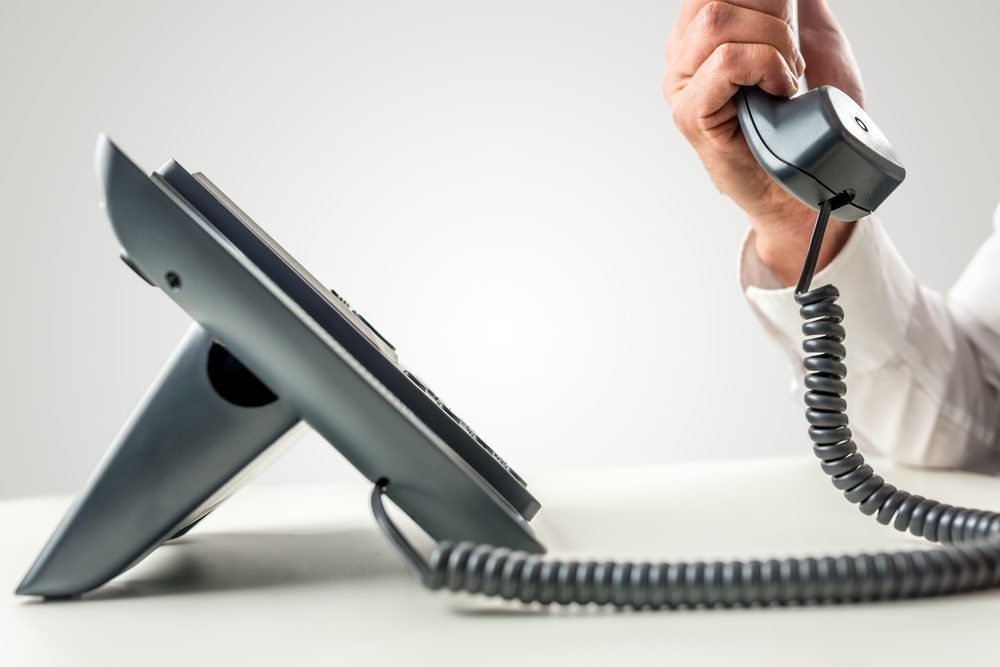 Technology
Top 10 Best Services & Deals of Business VoIP Phone
Are you looking for the best VoIP solution at an affordable price? Check our business phone service top 10 companies offering these services globally. Communication is the living blood of your business, and you need only the best. Availability and quality of service are the main factors to keep up your revenue. VoIP phone services are now the most affordable option in the market. You don't need to set your own data center to get the kind of business-class phone that the biggest companies have. Find the best business phone deals in our top 10 best business VoIP phone services.
10 Mitel
Not only in North America but all around the world, Mitel has been helping small and medium businesses to fulfill their communication needs. They combine a business class phone with the latest unified communication solutions for collaboration. Mitel Phone Manager is a core solution to bring companies a phone service with all features at an affordable price. Other services include MiContact Center Office and MiContact Center Campaign Manager. The first one serves as a smart switch to route your calls; the second is meant to act as a marketing tool. The unified communication product gives the right combination to get a complete solution for business internet phones. It includes a unified messaging platform, conferencing applications, video conferencing, mobile apps and teamwork apps.
Exclusively supporting business VoIP phone services, VoIP Studio is one of the most recommended choices. For small companies that play in the international ground, they cover over 4000 cities in 50 countries. You don't have to pay endless bills anymore. Outsourced business VoIP phone services are the answer. It is a scalable solution for growing businesses. VoIP Studio offers an online platform to get control of your account. Their application is friendly and easy to use. Call quality and security are some of the competitive advantages that got them into this list. You can start with a 30-day free trial to see how it works before you decide.
8 8×8
One interesting online feature in 8×8 is their ROI calculator. You can know how their business phone deals can improve your profits according to your phone user profile. 8×8 has an impressive global list of clients, including the business center company Regus and the worldwide burger maker McDonald's. Supporting over 45,000 customers worldwide 8×8 has one of the most reliable IT infrastructures. Let them take care of servers and get your business Internet phones at a fair price with up to 70% savings.
Alliance Phones offers business phone service for the United States and Canada. If your business is confined into this boundary, then the best business phone deals are in the Alliance Phones. They have improved the attention on this regional market, and you will find it suitable and convenient. You don't have to make an investment in expensive infrastructure to get your phone services on the cloud. A flexible monthly contract lets you come and go anytime. Their scalable packages can support even the smallest business with 1 to 3 users. Additional 30% savings come when you grow to 21 users or more.
6 Jive
The business phone service to connect your company in North America with the major Latin American countries is Jive. When you are doing business with these countries, the language barrier is a significant challenge to overcome. Jive supports Mexico and Brazil in Spanish and Portuguese. That will set a competitive advantage to your company to become local in those countries. They are also specialists in the education market. Companies like Ford use their reliable service. You can hire Jive's business VoIP phone services from your trusted IT partner. Their business model is open to partners who find in Jive a reliable business-class phone option for their clients.
5 MegaPath
MegaPath offers business VoIP phone services as part of a broader offer of IT services. When you look to outsource your IT resources they can be a trusted partner to call. A series of mergers and acquisitions along their story has provided the know-how to their vast portfolio. Based in California, they have a strong presence in the USA. Secure and unified communications are some of their reliable products.
4 ShoreTel
ShoreTel is one of the few vendors offering a hybrid solution. They are telephone specialists. For any phone solution, you can find the best business phone deals. If you feel that you are not yet ready to get into a 100% VoIP infrastructure, then ShoreTel can help you move slowly. They also have solutions for collaboration, mobility, virtualization, and application integration. After you get an expert to assess your particular needs, you can find that business VoIP phone services are really the best solution for you.
Ring Central offers business-class phone services at a fair price. Their philosophy stands for having all features in the cloud. You can connect computers, IP phones, and smartphones through a convenient app. They all communicate to the central platform to get a unified communication platform. Their business VoIP phone services go beyond, adding text and online meetings. Ring Central has a strong presence in the United States, England, Singapore, and Canada. If your company operates in these countries, Ring Central is your suitable solution.
Vonage Business offers one of the cheapest business internet phones on the market. They include VoIP services high-speed internet at just $20 per user. As an added benefit, you can choose packages to get all your applications to a single vendor. Vonage Business offers a good option to get some great business phone deals, plus Office 365 or Google Apps.
1 Nextiva
Nextiva showed a stable and economical solution for business VoIP phone services. They hold the number one place on this list because their best business phone deals go as low as $15 per user per month. Companies like Target, Burger King, the US Army, Delta, Acura, and IBM have chosen Nextiva.