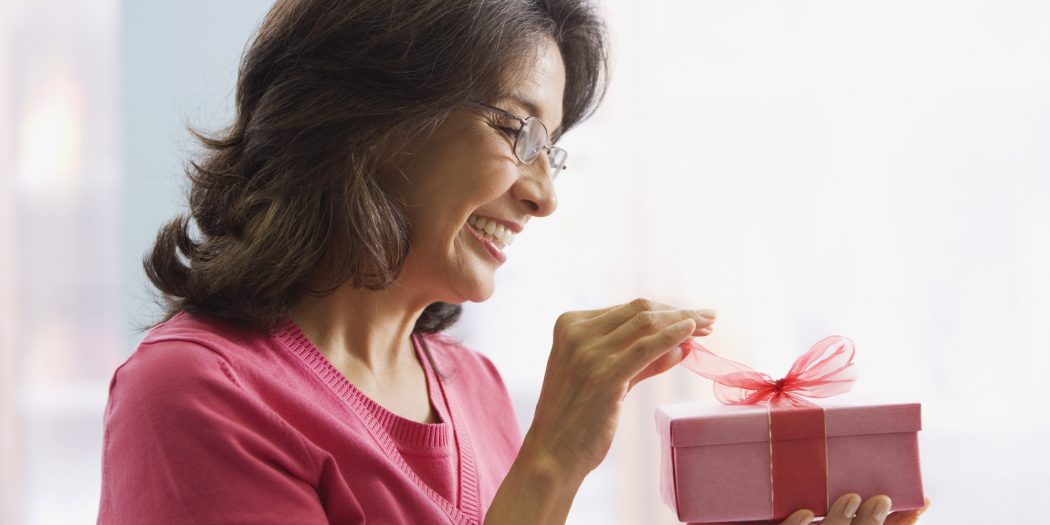 Women are usually more prone to develop depression than men, especially during the shifting points in their lives, such as retirement. However, viewing it from another angle could turn it into a happy and fruitful phase; retirement does not always mean the end of your career, but only that you are not required to perform a full time job anymore. You can fill the free time you have had with whatever you want, especially the things you have always wanted to do, but could not have time. So if you know a newly retired friend or relative, encourage her/ him to deal with the experience from a bright side. And to help you cheer your retired loved ones, we gathered this list of 10 best retirement gifts for women.
10 Flowers
Most women, if not all, love flowers, don't they? This is a simple, yet charming, gift you can present to a lady. And since women are fond of the details, you have to be attention to them; for example, figure out what your lady's favorite rose and color. Do not forget to attach a cute card congratulating her on the successful career.
9 Luxurious spa
All women love feeling and looking good no matter how old they are. It always boosts their mood when they are praised for their sparkling eyes, glowing skin or shiny hair. So here is another classy and elegant gift; taking her to a luxurious spa. It will be very relaxing and stress-relieving.
8 Books
Another simple, yet valuable, gift is a good book. If your lady had been a reader with a tight time due to work, then let her know that this is a good opportunity to pick up where she left off; to open the treasure boxes she has wanted to read. Find out her favorite book genre and buy her a collection.
7 Art kits
Is the female soon-to-retire in your life into painting or drawing? If the answer is yes, then buying her drawing equipments for arts is a great idea; you will find a great variety to choose from; painting brushes, palettes and different types of colors such as acrylics and oil. All you need to know is her preferences. Its a good way to show her other goal to pursue. She might even turn it into business after a while.
6 Prizes
What can be more appreciative to the retiree's career achievements than a work prize? Everyone loves to know that the accomplishments he/ she had done is recognized, so show your lady how proud of her you are. She will definitely be touched by your appreciation, and for being remembered by someone she cares about as well. And the best part about prizes is the fact that although they might be recent, they will always be linked to the old memories she had made at work.
5 A retirement party
Parties are always a great technique to celebrate almost every thing in this world, and everyone actually enjoys them. So here is a nice way to show appreciation and pride: prepare her favorite food, bake a cake with a large "congratulations" written on it, put on her most loved music and invite all her close buddies. Parties are great times for sharing old stories and funny moments, cracking the most ridiculous jokes and, of course, gossiping about everyone you disliked. This might be a great way to remember retirement with.
4 Deluxe outdoor meal
Women, everyone actually, love getting invited to luxurious meals with the closest people to their hearts. It is one easy and an always-enjoyable gift. Invite her to a fancy meal at her favorite restaurant, or a new restaurant she has always wanted to try.
3 Movies collection
A simple and reasonably priced gift to give to your retired lady, is a collection of her favorite movie genre. If she is films' lover, then maybe comic, social, romantic and sci-fi movies are more suitable for the occasion. The point is to let her know that you are keen that she would spend a relaxing and enjoyable time.
2 Traveling
Great gifts do not have to be materialistic. If your soon-to-retire or retired lady has a great curiosity to explore the world's beauty and wonders, and like to interact with different cultures and people, then go search for good travel packages and offer them to her. The best thing about traveling to new places is that it makes you richer intellectually and spiritually. Trust us on that one; every time she sees and learns something new during her trip, she will remember and thank you for it.
1 Collages
This one might require some effort, but unquestionably it is worth it. Try getting to know who her closest workmates are before she retires, and ask them to constantly take photos of her and with her. After collecting a good number of photos, attach them to a large board, invite all her workmates who helped in creating such a great work, and throw her a surprise party. It will be strongly touching that she would probably cry out of joy.