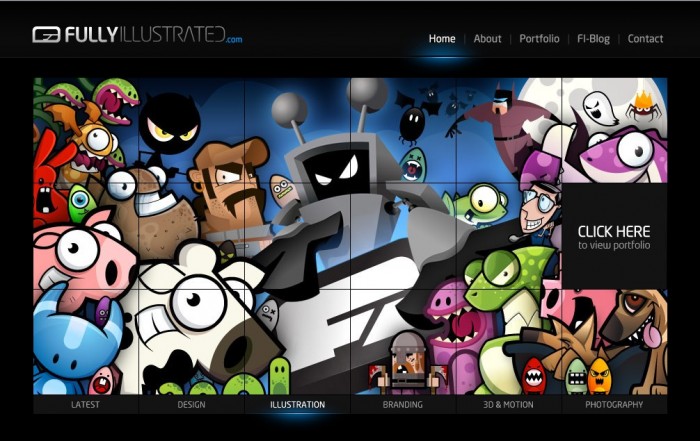 Designs
Top 10 Best Personal Websites
Creating websites has recently become common among people and it grows rapidly at an increased rate because people know very well that it is the easiest and fastest way for them to be seen and known by others around the world without costing themselves a lot of money. The purpose of creating websites differs from one person to another as there are websites which are created for promoting business, personal branding, for making people know more about what you do in your life, for communicating with others and other purposes that require creating a website to be easily accessed by people in different areas around the world. You can design your website on your own and if you find it difficult, you will need to hire a web designer to do it for you.
In both cases, you have to determine your needs to be able to get your website designed as you want. There are many designs that can inspire you if you find it difficult to imagine a design for your website by yourself. You have to bear in mind that the designs which you will see here are presented for you to inspire you and help you to depend on yourself trying to decide the best design for your website. You should not forget that your website must reflect your personality and help the viewers or visitors of your website to guess who you are and what will be found on your website. Try to make your site interesting and attractive to be able to attract as much viewers as possible and to make your website work for you instead of being useless. To help you to start designing and creating your website, we present to you the following top 10 best personal websites.
10 Duirwaigh Studios:
The design of the website is simple but the idea which is used for designing it is really catchy.  

9 Crssrd:
The content of the website is displayed through using images of human organs and senses. 

8 Brady Williams:
You may ask yourself why should it be unique? Because once you see it, you will think that the website has nothing to be seen, but when you scroll down the page you will find more. 

7 Juan Diego Velasco:
He is a web designer who presents his website in a simple but unique way to make you feel comfortable as if you are talking to him when he asks you to have a seat. 

6 Francesca Battistelli:
The website is simple and its content is well-organized and divided into categories to allow you to easily find what you look for.

5 Stephan Siegrist:
The beautiful images that are displayed on the website encourage you to visit it and enjoy your visit without feeling bored.

4 Fully Illustrated:
The content of the website is displayed in an unusual way and accompanied by interesting pictures to make the website more attractive. 

3 Nana Soemarno:
Her website is really designed in a non-traditional way. In addition to the well-organized homepage and the beautiful images that are used for decorating it, you can also find what is more than that as while exploring the website you can enjoy listening to music in order not to feel bored.

2 James Garner:
The website is really fascinating as it shows you more when you go deeper in the sea using beautiful images for being more attractive. 

1 Simon Collison:
The website is designed in a special and unprecedented way as the content is categorized through using animals, flies, birds and insects. 

What's your opinion on these designs?
&
Which one do you like more?