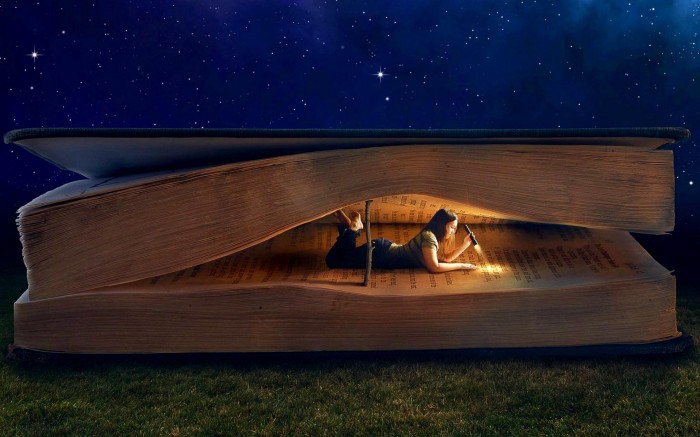 Books
Top 10 Best Novels to Read Before You Die
My journey through literature passed through different stages from deep love, into hatred and finally to moderation. In my teens I used to love literature and lose myself completely in books. I found in it a substitute to the spirit of adventure that was somehow lacking in my own world. Later on, though my major training was in literature, I found a greater passion in science and so I decided to make a shift. Followed by this decision was a state of hatred to literature and all the fictional world it represents. I came to think that it is just a waste of time, and that writers are mere blabbers. But pure science could not fulfill my humanistic needs and the choices I had to make in practical life took me back to the world of fantasy where I used to read about situations similar to the ones I'm living. That's when I started to recover my appreciation to literature. And from the point of view of a person who stood in the forking path of both realms for a while, I tell you that one can not do without the other. Whether you are an Engineering student, a science student, or a layman; literature is a one step forward molding you into a fully-rounded character.
For you, my reader, I am recommending ten of the best novels that you have to read very soon:
10 The Canterbury Tales by Geoffrey Chaucer
If you are a Shahryar type of character and like to read a group of tales in one story you will enjoy Chaucer's  work of art. While a group of pilgrims are visiting Saint Thomas Becket's shrine, they start to tell tales as part of a competition. The best story is supposed to win a free meal on their way back. Written in the medieval England, the twenty tales criticize the English society back then.
9 Things Fall Apart  by Chinua Achebe
Our human nature glorifies chivalry and heroic actions especially when it is least expected. The novel looks back at Nigeria during British occupation in the 1890s and sheds light on the African heroism at that time. It follows Okonkwo's pursuits to be a lord and his failure in the end with the advent of European missionaries.
8 Frankenstein by Mary Shelley
The competing forces of good and bad within man's soul is the everlasting theme of one of the most popular horror novels in the world of literature. Shelly tells the story of Victor Frankenstein, a freak scientist who creates a deformed creature in his own lab. The novel in turn went viral all over London making Shelly famous at her 20's.
7 Oedipus the King by Sophocles
Do you believe that any of your character flaws may bring you to your knees? Oedipus in this Greek tragedy, known alternatively as Oedipus Rex, has been stricken down by his own faults.
6 A Portrait of the Artist As A Young Man by James Joyce
Readers witness the transformation of a character, from young age till manhood in this psychological and semi-autobiographical novel. You may see a reflection of your younger self while growing up with all the complexities and hardships Stephen Hero passes through. His looking for a role model in the body of his "father and artificer" Stephen Dedalus, and his remarkable epiphanies will absolutely ring a bell with you.
5 A Passage to India by E.M.Forster
In the Indian lands occupied by the British, the Indian Dr Aziz is accused by the British Adela of attempting to rape her. Tension between different ethnicities is brought to fore by Aziz's trial.
4 David Copperfield by Charles Dickens
This is another novel that follows its hero from childhood to maturity. On his own, Copperfield tries to survive each day as a lone and impoverished child.
3 The Trial by Franz Kafka
One of the best novels written by Kafka that sheds light on the totalitarianism of modern age. Joseph K. is on trial for a crime he knows nothing about.
2 Alice's Adventures in Wonderland by Lewis Carroll
The most popular heroine in English literature is a child with the name of Alice. Her growing up experiences are the center of the novel.
1 In Search of Time by Marcel Proust
In seven volumes, Proust introduces the life, love, and art of the narrator. Most importantly, he introduces the theme of "involuntary memory," which is when you easily remember events upon encountering related triggers in the outside world.