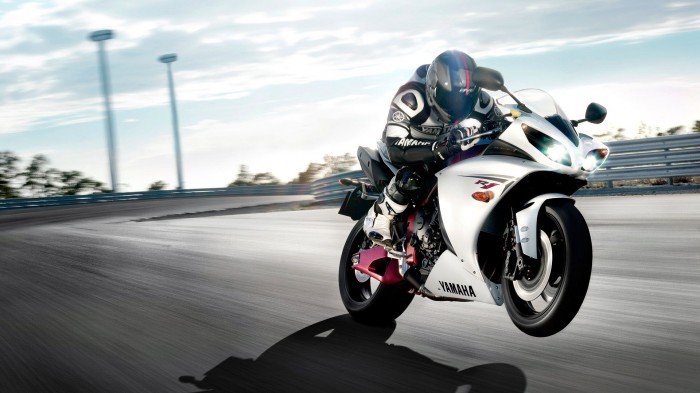 Auto
Top 10 Best Race Bikes You Can Ride
With safety bicycles before it, motorcycles followed in the mid 19th c. Harley-Davidson, after WW I, was the largest producer of motorcycles. Though it is still topping the selling lists around the world, BMW and Japanese manufacturers like Honda, Suzuki, and Kawasaki are sweeping the market as well. On one hand, motorcycles have a high danger index including dirt biking which is one of the most adventurous sports. On the other hand, it is a bold sport in which zealous and courageous riders will find ecstatic. Unlike racing inside a car, a motorbike makes the rider feel that they are part of the nature around them. It gives them a sense of overwhelming freedom! All that they need, thus, is a motorbike with powerful specs. In the following lines you will find a summary for the top ten bikes to choose from:
10 BMW R1200Gs
The R1200GS is one of BMW Berlin products and is also called Adventure. It has integrated a new cooling system which is water cooling. It is advantageous in adding an extra of 15 horsepower. Scottish actor, Ewan McGregor rode the Adventure in a trip from Scotland to Cape Agulhas in South Africa.
9 BMW S1000RR/HP4
The BMW High Performance has a 4-cylinder engine and horsepower of 193 RPM. It has a Dynamic Traction Control and weighs 199 kg. It fits both the track and the street, and the "Slick" mode gives the machine more power in rainy weather.
8 Ducati 848
With an L-Twin, a rear swingarm and a liquid cooling system, the Ducati streetfighter fit the paved as well as bumpy roads. DTC, lap time, rpm, and speed are all displayed before riders. The Ducati Traction Control (DTC) offers a range of levels from eight to one which fits professionals. Whichever level you choose it will be displayed before you.
7 BMW K1600GTL
With a 6-cylinder-engine, the bike is designed for long travels and not overlooking the comfort element for both rider and pillion. The bike is offered in two colors, the mineral silver metallic and the royal blue metallic. Though the frame is very slim, the engine is tightly fixed to it which offers more stability.
6 Kawasaki kx450f
Instead of the outgoing metal coil, this dirt rider uses a Spring Fork that depends on compressed air. The handlebar is positioned in four different areas as well as two footpegs. The Digital Fuel Injection (DFI) comes with three preset maps, from which the rider can easily choose. You can change the setting of the map itself between standard, hard and soft.
5 BMW K 1600 GT
Through an in-line 6-cylinder engine and only 1500 rpm in torque, a high level of power is offered. It is oil and water-cooled with two overhead camshafts. Riders can find it in two different colors, the light grey metallic and the vermilion red metallic.
4 Kawasaki ZX-14R
Known alternatively as Kawasaki Ninja, it was introduced at Tokyo Motorshow in 2005. The Ninja's major achievement is the 192 horsepower engine and its ability to shift speed from 0 to 60mph in just 2.5 seconds with maximum speed up to 299 km/h.
3 Honda CB1100
It has an inline 4-cylinder, its rear suspension is twin shock and has an extra sixth gear added to it a year ago. It is air-cooled, standard-type of the bike in a steel chassis that gives it a timeless appearance.
2 KTM 500 EXC
The power of the KTM lies in its exhaust system, they added a new silencer with pierced tubes that eliminate noise. Its wheels are supported by aluminum rims and spokes.
1 Moto Guzzi California 1400
As a piece of Italian beauty, and though it is a 4-valve cylinder, it costs a hefty $18,500. What is so special about this machine is that the engine is fixed through the rubber with the chassis to decrease vibrations.