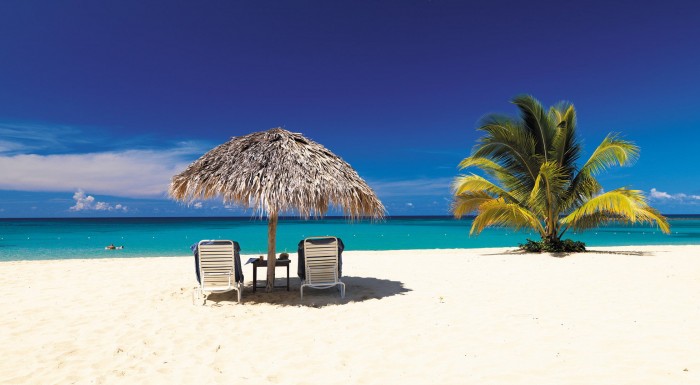 Travel
Top 10 Best New Jersey Beaches You Can Enjoy In
New Jersey is home to a large number of beaches that appeal to different kinds of visitors. Some people tend to choose the quiet beaches that give them the sense of tranquility which would give the opportunity to contemplate and think of the beauty of nature around them. Other may prefer bustling beach town complete with a boardwalk and nightly entertainment. One of the best realities of New Jersey's beaches is that they all have distinct personalities. Here are the top ten beaches that would appeal to a wide rand of tastes.
10 Long Beach Island
This beach is known as LBI. It is 18-mile-long beach that has small shore towns in addition to long stretches of white sand. The island was named Long Beach for the last several hundred years due to the exceptional length of the island and the lovely beaches. It has hundreds of boutiques and fine restaurants.
9 Wildwood
It is one of the fantastic beaches that allows many activities such as surfing, boogie-boarding, body surfing, tossing a Frisbee and reading. There is also a dog beach for your pet. It allows visitors a great chance to see five-mile stretch of powdery-white sand. It hosts big events such as championship soccer, lacrosse and hockey tournaments.
8 Atlantic City
This is one of the most famous cities in New Jersey that is known for its beach. It is one of the most famous destinations as it hosts 30 million visitors a year. It is home to the most famous boardwalk in New Jersey. This is a perfect place to spend a good time with your kids and build a sand castle.
7 Belmar
It is a popular town with its wonderful nightlife that attracts college students. It is recognized by an Act of the New Jersey Legislature on April 9, 1885 as Ocean Beach borough. It is distinct for wide beaches that are considered a perfect place for sunbathing, surfing, swimming and fishing.
6 Cape May
It is located at the southern tip of New Jersey. It attracts visitors from all over the world who come to enjoy its award-winning beaches. Travel Channel considers Cape May as one of America's top 10 beaches. In autumn and early winter, Cape May has much warmer temperatures than interior regions of New Jersey.
5 Lavallette
This attractive beach town allows the opportunity to explore expansive sandy stretches. It is famous for its delicious Italian food and pizzerias. It was recently ranked as the 8th best place among the "Best Places To Live" in New Jersey.
4 Point Pleasant
This borough is home to population that reaches 4,665. It has a very clean expansive beach in addition to a great mile-long Boardwalk for kids of all ages to allow the chance to have waffles and ice cream, sausage and peppers, popcorn and cotton candy. This boardwalk was built in 1890.
3 Sea Girt, NJ
This is a one-square mile municipality that includes the area between Stockton Lake and Wreck Pond. The Sea Girt National Guard Camp hosts summer and fall Monmouth-Ocean County soccer camps and leagues.
2 Manahawkin
It has a central location that is close to the area's best attractions. It allows a great chance to explore the bay side. It gives its visitors the chance to do many activities like boating, fishing and climbing aboard a jet ski for a thrilling ride.
1 Asbury Park
It was considered the sixth-best beach in New Jersey in top 10 Beaches Contest, 2008. Asbury Park, which is located on the Jersey Shore, has a one mile long Boardwalk which is located 60 miles south of New York City and about 90 minutes north of Atlantic City. This beach side community is known as the music venue where Bruce Springsteen started his career.
These are the most amazing, clean, family-friendly and quiet beaches that allow you a lovely experience.