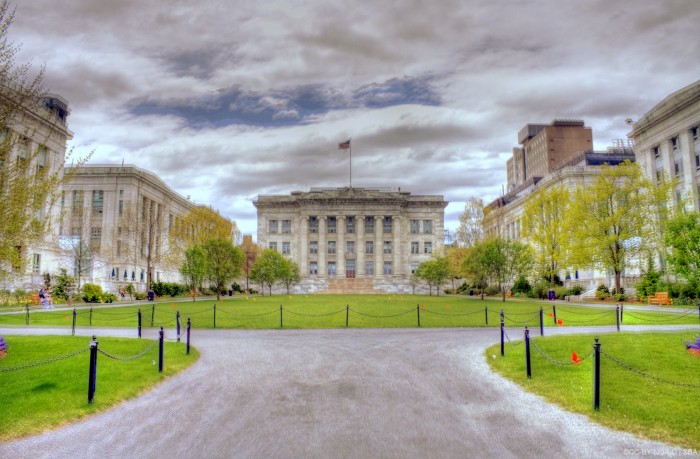 Once you finished your secondary school, you start to think which branch you want more to study about and specialize on. After deciding, it comes the second hard step, "Which college you will join?" Especially if your decision was studying medicine. Here we gathered for you the top ten medical colleges in USA.
10 Harvard University
Harvard medical school was established in 1782. It is located in Boston city in Massachusetts State. This school is considered as one of the three oldest schools for medicine in the United States. The first class which graduated from school was in 1788. It also included four hospitals:  Beth Israel Deaconess Medical Center, Brigham and Women's Hospital, Boston Children's Hospital and Massachusetts General Hospital.
 9 John Hopkins University
Johns Hopkins University of Medicine was established in 1893. This is one of the best USA medical colleges at all and its hospital was ranked many times as the best hospital in the United States. It is located in Baltimore city in Maryland State. The major teaching hospital is the Johan Hopkins Hospital. If you want to be a special student, you must know that this one offers one of the best medical art programs in the world.
8 University of California- San Francisco 
UCSF university of medicine was established in 1864, this school was ranked as the first among all schools of  medicine in USA. It was also ranked by us News & World Report as the fourth by quality in research training and primary care training. UCSF faculty has activities with some hospitals such as San Francisco General Hospital and  also San Francisco VA medical center since 1873; for treating patients well and training the students to be professional doctors .
 7 University of California-Los Angeles
UCLA was established in 1919. It includes David Geffen School of Medicine. The medical school has many options for degrees such as M.D. /Ph.D., M.D. /M.B.A. or M.D.-Oral Surgery Residency. This school is considered one of the best medical schools in USA and it always gets a place in the top first 20. It offers for its students the opportunity to work and train with Ronald Reagan UCLA Medical Center and other facilities.
6
University of Michigan
Michigan university of Medicine was established in 1817. This Medical School was the first medical school in the United States in owning and operating its own hospital. The U-M Medical School is consistently ranked in the top of all medical schools in USA. It also ranks near the top among all medical schools in terms of National Institutes of Health research awards. Amanda Sanford was the first woman graduated from the university and received her U-M Medical School degree in 1871.
5

 Duke University
Duke University is the oldest university for medicine in USA which established in 1925 and founded by john Harvard. It is located in Durham city North Carolina, United States. This university includes a range of highly regarded educational programs, it also includes the research efforts of basic science. It is one of the largest biomedical research in the United States.
4
University of Pittsburgh
Pittsburg medical school was established in 1886 in Western of Pennsylvania. In 1891, the School became affiliated with the Western University of Pennsylvania. It attracted appreciable support for research and training from the National Institutes of Health and other federal agencies. The Pittsburgh University of Medicine was built upon a strong foundation of past leaders and dedicated physicians clinical and basic researches. It has remarkably grown and continued to attract support from federal institutions.
 3 Northwestern University
Feinberg School of Medicine was chartered in 1837 and its first classes was started in 1843. Ralph N. Isham and David Rutter signed an agreement in 1859 with the Executive Committee of Lind University about establishing the medical department of the university. Feinberg school of medicine was ranked in the18th among American medical schools for research by U.S. News & World Report in 2014. It offers 4 years dual degree programs which combine the Doctor of Medicine (MD) degree with a Master of public health (MPH), a Master of Arts in Medical Humanities and Bioethics or a Master of health in Healthcare Quality and Patient Safety (MS).
2 Icahn School of Medicine at Mount Sinai
Mount Sinai School of Medicine (MSSM) is located in New York City, borough of Manhattan. It was chartered by Mount Sinai hospital in 1963. It is considered one of the leader's schools of medicine in United States, also is ranked the19th in research according to U.S. News & World Report, the 17th in NIH funding among U.S Medical Schools and the 3rd in NIH funding per primary investigator. In 2012, the Mount Sinai Medical Center was given from the U.S. News & World Report the designation " The Best Hospitals Honor Roll".
1 Baylor College of Medicine
Baylor College of Medicine (B CM) is located in the Texas Medical Center in Houston. In the past, it was called University of Dallas Medical Department then in 1903, it was changed to Baylor University College of Medicine. The study there was started in 30 October 1900, with only 81 student. The Baylor Medicine Graduate School of Bio-medical Sciences was ranked in the 26th for best Ph.D. program in the biological sciences. Overall, in 2013 BCM was ranked the 19th in terms of research funding from the National Institutes of Health based on rankings which done by the Blue Ridge Institute.