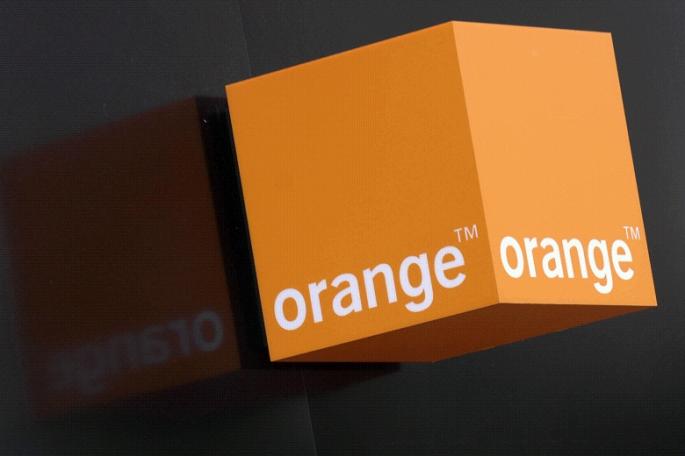 Travel
The Best Travel SIM Card for Europe
There is no doubt that every person is already familiar with this product. It's effortless yet powerful but many times completely overlooked – the SIM Card. Be it traveling with your family, alone or just leaving to Europe on a business trip, the following recommendation will not only drastically improve your holiday experience but may also save you from any bad surprises.
For my whole life, it has been essential always to go out and to discover new countries, new places, new people and more. The SIM Card may be reliable in my hometown, but as soon as I've been abroad, I've experienced a real lack of internet availability. Not many people are ready to pay a massive amount of internet roaming charges when traveling abroad. Therefore, they just keep their mobile data function turned off on the smartphone. Now you start relying on (free) Wi-Fi, which can be a real struggle to find. It means that daily habits such as checking emails, uploading work, or sending snaps and messages to friends and loved ones become difficult or nearly impossible while staying abroad in Europe.
I had naively accepted that this is the state of play and wished for a time where I could stay constantly connected to the internet – no matter where I was – and back up my files & holiday pictures to the cloud while driving or traveling from place to place. Later, I knew what many people have known; that all of this was possible already using a European Prepaid Travel SIM Card.
Upon my research about International Travel SIM Cards, I came across "Orange by SimOptions". With so many providers offering SIM Cards, I had a hard choice making a decision and dug deep to make sure that I will select the best available option. In the end, I did choose the Orange Holiday SIM Card for Europe and here's what I've found about them in my research.
What is Orange

?
Orange S.A. was formerly known as France Télécom S.A.; it is the 12th largest mobile network provider in Europe worldwide and the 4th in Europe.
Orange has been awarded in the following categories:
No. 1 Mobile Network for the 8th consecutive time
No. 1 in Streaming Video
No. 1 in Web Browsing in residential areas and transit
No. 1 in Voice Calls and Text in residential areas and transit
No. 1 in Reliability of file transfers
Orange has proven over the past few years that it had great success with their Orange SIM Card and that they can provide other high-quality products & services at a constant rate.
Who is SimOptions

?
The simoptions team is composed of young business people that noticed they stopped using their cell phones in different opportunities while traveling abroad to evade the expensive roaming fees. Of course, smartphones are essential devices nowadays, especially when going to another country. It helps you to wander through different places using Google Maps, get to know new restaurants thanks to the TripAdvisor community or overcome language barrier using an online translator.
SimOptions was founded to establish itself as the #1 Marketplace which sells International Prepaid SIM Cards from well-known SIM card providers such as Orange, Three, AIS, TrueMove, Vodafone and more. SimOptions simplifies the SIM card ordering process since you will not require any documentation when ordering. SimOptions does not charge you any extra costs or request a signed contract.
No matter if you are traveling to Asia, America or Europe, SimOptions offers many International SIM cards that can be taken to any of your trips abroad. With these SIMs you will enjoy free data roaming in more than 200 places around the world. They are perfect for those that need to have internet access on their mobile devices to contact their friends and family wherever and whenever they need it.
The SIM cards are available in various sizes: standard, micro, and nano SIMs. It also provides cell phones and some other travel items for you to stay connected while traveling. As mentioned above, when ordering through SimOptions and their partnership with Orange, you do not have to register your SIM Card by your ID. All SIM cards are already pre-registered and ready-to-use.
The Details of the Orange SIM Card
10GB 4G/LTE Data all over Europe
Credit Validity for 14 days after activation
120 Min International Calls
1,000 International SMS
Free Incoming Calls within the European Countries
Connect to one of the best 4G mobile networks in Europe
Orange SIM Card Coverage
The Orange Prepaid SIM card for Europe covers 30 nations on the whole continent: Belgium, Aland islands, Austria, Andorra, Azores, Balearic Islands, Canary Islands , Cyprus, Denmark, Estonia, Corfu, Crete, the Cyclades, Croatia, Czech Republic, Faeroe Islands, Finland, France mainland, Germany, Gibraltar, Greece, Guernsey, Hungary, Iceland, Italy, Jersey, Latvia, Liechtenstein, Lithuania, Luxembourg, Madeira, Malta, Isle of Man, Norway, Netherlands, Poland, Portugal, Rhodes, Romania, Spain, United Kingdom, Ireland, San Marino, Sardinia, Sicily, Slovakia, Switzerland, Sweden, Vatican.
Orange SIM Card Activation
After you arrive in Europe, all you have to do is to insert your SIM card in your phone, and it will be activated by making a phone call, sending an SMS or turning on your mobile data. Your SIM is valid for 14 days after its activation. You can make online recharges if you want to use the SIM Card longer. The activation process is speedy, and you can enjoy 4G Internet all around Europe just less than 1 minute after activating your SIM.
What to Expect from the Orange Holiday SIM
SimOptions professionally managed everything, and the entire order processing was straightforward. Your SIM card will arrive at your door (depending on your location) in just a couple of business days. If you are planning to travel to Paris in France though, I can recommend you to select the "Self-pick-up" option at SimOption's office in the heart of Paris. This SIM card comes with its manual to help you with the simple setup,, and it also answers any open question that might be left.
Would I recommend the Orange Holiday SIM Card for Europe

?
Yes, of course! It is significant to be able to search for any essential information when you are in another country, and I didn't miss any important message from my friends and family or even work from back home. It was very relaxing to have internet access once I arrived in France. I'm glad I didn't have to go on a hunt for a SIM card store because it can be a very tedious test and I'm pleased that I could avoid that.
This SIM card includes 120 mins of calls from Europe, so I was able to call my friends and family each time I wanted to do it without thinking about extra charges on my phone bill back home. I recommend you to try the Orange Holiday SIM if you are going to travel to Europe. You can access the internet anywhere on the whole continent.
Get more information about the Orange Holiday SIM on orange.simoptions.com web page.