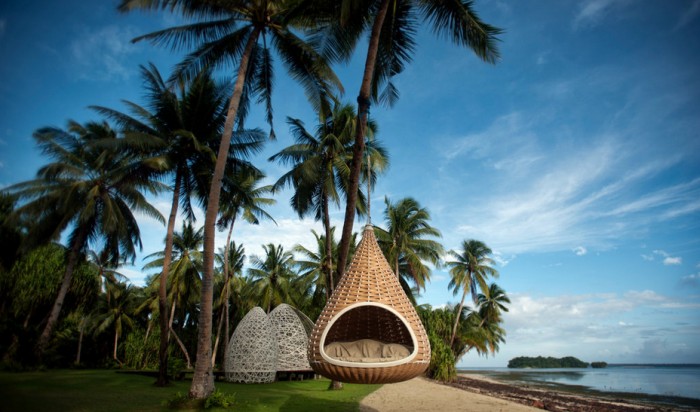 Travel
Top 10 Most Luxurious Resorts Around The World
Do you want some relaxation? If you do not spend your holiday yet, there are very beautiful places in the world in which the summer has no end. In this list, you will find ten of the most luxurious resorts in the world, and your task is to pick where you will spend your holiday to take some rest and enjoy these awesome places.
10 Montenegro
This place is very beautiful as you will find the long beaches, mountains, canyons and fjords with Adriatic cost. So, you will find what you want in your vacation. Budva is the most coastal town known among the tourists. Sveti Stefan is more popular hotel in this town. In this resort, you will find yourself in a separate island with your private beach. There is Villa Montenegro which is very attractive.
9 Nicaragua
In this resort, you will find a breathtaking adventure. For instance, Lodge, nature, delicious food, the good standard of service and the perfect design that shows how your vacation will be very interesting.
8 South Africa
It is full of the most beautiful sights you have never ever seen. For instance, Singita Lodges, where you will not be only in South Africa, but also in Tanzania and Zimbabwe. The nature of this place shows the wild life. For example the tour guide can take you close to lions, zebras, black rhinos, elephants, and buffalo.
7 China
If you choose Mandarin Oriental ,this will be a great suitable choice as it is the most luxurious resort in southern China's beach town Sanya. The tourists prefer to go to this place because of the tropical climate. You will stay in a villa with a charming view to South China sea and a private pool.
6 St. Lucia
In this place, you will see the island of the Caribbean Sea, which is known for the amazing nature. You will see two volcanic pitons rise out of the sea and the landscape. One of the most fascinating resorts is Ladera Resort where you will find a dazzling view ,and fresh food right from the farm.
5 Puerto Rico
In the Ritz- Carlton, you will enjoy walking, biking trails, spa, tree-house massage wing and the delicious food prepared by famous Jose Andres. If you visit Puerto Rico, you will never forget the beautiful view and the cultural heritage. In this place, you will be offered a service of a high quality.
4 Thailand
Kupu Kupu is the most popular resort among tourists in Thailand. Thailand is famous for its historic sites, entertaining nightlife and the luxurious resorts that Kupu Kupu one of them. You will stay in a villa with relaxing retreat if you pick Kupu Kupu.
3 The United Arab Emirates 
In Dubai, you will find the urban life combined with the amazing and relaxing vacation on the beach. Palm Island is very famous in Dubai. There is also Atlantis The palm which is more popular resort. It has rooms with rich aquarium views.
2 French Polynesia
Bora Bora is the most famous island in French Polynsia. It is one of the most favorite islands among tourists. There is also Huahine which is very relaxing place.
1 Philippines
This resort has many divine tropical islands. These islands are famous for sandy beaches, reefs and surf towns. The Dedon Island Resort is a combination between the charming view and outdoor activities. It has an organic farm in order to offer a fresh food.
Hence, all of these places are very attractive, that take you to the extent of desiring to live all your life there.