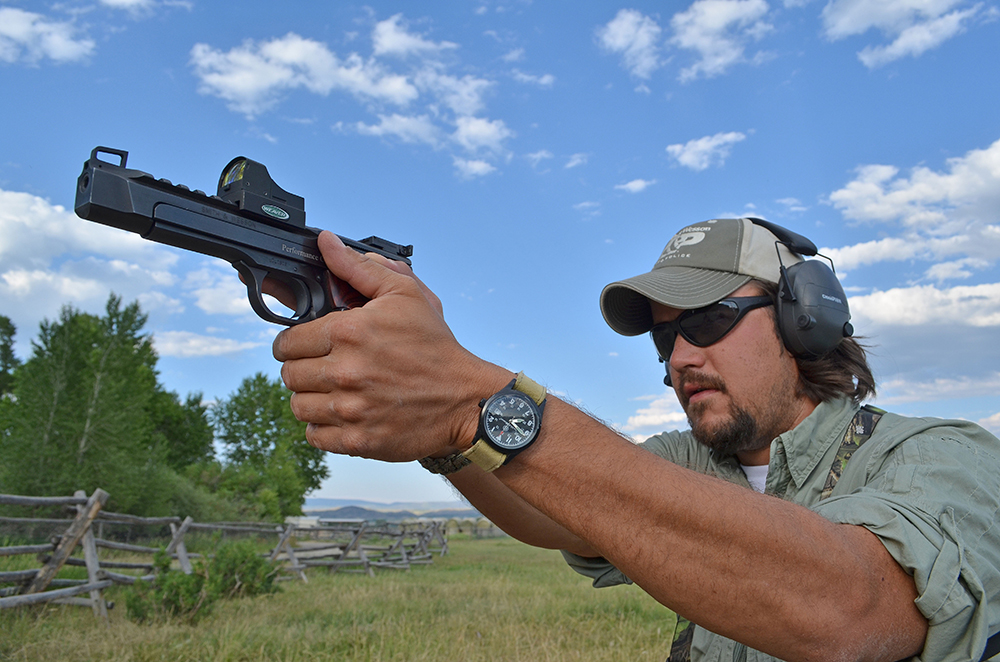 Technology
The Best Hunting Handguns That Money Can Buy
Hunting is a practice that many people take up, and each individual sees hunting differently. For some, hunting with a rifle is enough, but there are also people that like to hunt using a handgun. There is no doubt that using a handgun to hunt deer is a lot tougher than using a rifle, for the obvious reasons. That being said, there wouldn't be so many people enthusiastic about hunting with handguns if it were an impossible task in the first place.
That being said, not all handguns will satisfy you when trying to hunt deer. It's not a matter of emotional implication, but just pure fact that some are better than others for this task because of the way they're designed. In this article, we're going to take a look at some of the best handguns available currently on the market that can help you make the most out of a hunting trip. If you're committing to only using a handgun, these are the best models you should look into.
Ruger Redhawk
The Ruger Redhawk brought an unusually long cylinder to the game. This reinforced cylinder made it possible to use heavier ammo with a higher pressure. This made it very convenient for those looking for a more impactful shot packaged in a very accurate handgun that is able to reliably deliver high precision every time.  The end result of this unusual union between characteristics made it so the Redhawk became very popular with those partaking in hunting.
There is quite a bit of history behind this handgun. The Smith & Wesson Model 29 came to be as a commercial model. More than that, it was the first one to be specifically designed with the .44 Magnum in mind. With a powerful cartridge and a top notch build made ready for commercial use, everyone wanted to be like Harry Callahan, Clint Eastwood's character from Dirty Harry. The 1971 flick permanently cemented the reputation of this handgun and is now a frequent appearance among hunting parties.
Taurus Raging Bull
Taurus Raging Bull is what people will tell you to look for when you ask them for the biggest, baddest handgun in town. This model comes with multiple options actually, starting with the cartridge caliber which can either be a .44 Magnum or a .454 Casull. The barrel featured by this handgun starts at 5 inches and can go as high as 8.4 inches with a 6.5 inch variant in the middle. This makes it a great solution for hunting trips and those that prefer handguns to rifles in a hunt are definitely going to like this one thanks to the kind of power it brings to the table.
Glock 20
When you're wielding something like a Glock, it's important to keep your target in your sights. There are a couple of things that differentiate the Glock 20 from the rest of the pack presented above, such as the fact that it sticks with a 10 mm Auto cartridge.  Those that also like to use hounds while hunting are most likely to be caught using one of these bad boys. Glock 20 game doesn't traditionally include deer as it is more associated with hogs but that doesn't mean hunters have this limitation since this specific model has been the bane of many creatures including bears. The reason why this model is so popular among those that use hounds to hunt is because it allows the user to move freely and also have a large magazine at their disposal, ready to go whenever a shot is needed, as well as a second shot. When using hounds to hunt, the trail is often times followed across miles at a time. This means that hunters need to be able to take that decisive shot from up close and as soon as the occasion presents itself.
That being said, this isn't a handgun that only works with the complementary hound. The "houndless "deer hunters out there have been making good use of the model for years now, to quite the amount of success.
Thompson-Center Contender
If you want to talk about popular handguns in the hunting world, you should take a look at the Thompson-Center Contender. This handgun has made history in the United States as far as popularity goes, and it has been a favorite since it was first brought out back in the '60s.  It's a single shot unit, which might make you think that it has no place in the popularity charts, but that's just not the case. The model excels considerably in terms of accuracy and brings forward a great amount of customization options.
There is no use in trying to compare rifle hunting with handgun hunting, as most hunters usually just stick to their trade and only acknowledge the presence of the other breed of hunters. However, there are also those that like to experience the best of both worlds, bringing a handgun with them for close encounters and other situations that occur during their regular rifle hunting session.
Hunting has been a popular practice for a very long time and even though humanity has long surpassed the point where hunting was a necessity for survival, some still like to do it for the thrill and continue following in their ancestor's footsteps, tracking the prey and delivering swift death to unsuspecting critters. The thing that undoubtedly stands out between these two periods however is the fact that today's hunters rely on powerful and modern tools to do their hunting such as handguns of the widest variety as seen here. Any of these models would be adequate to get a job done, but there's a certain level of personal preference involved as well.