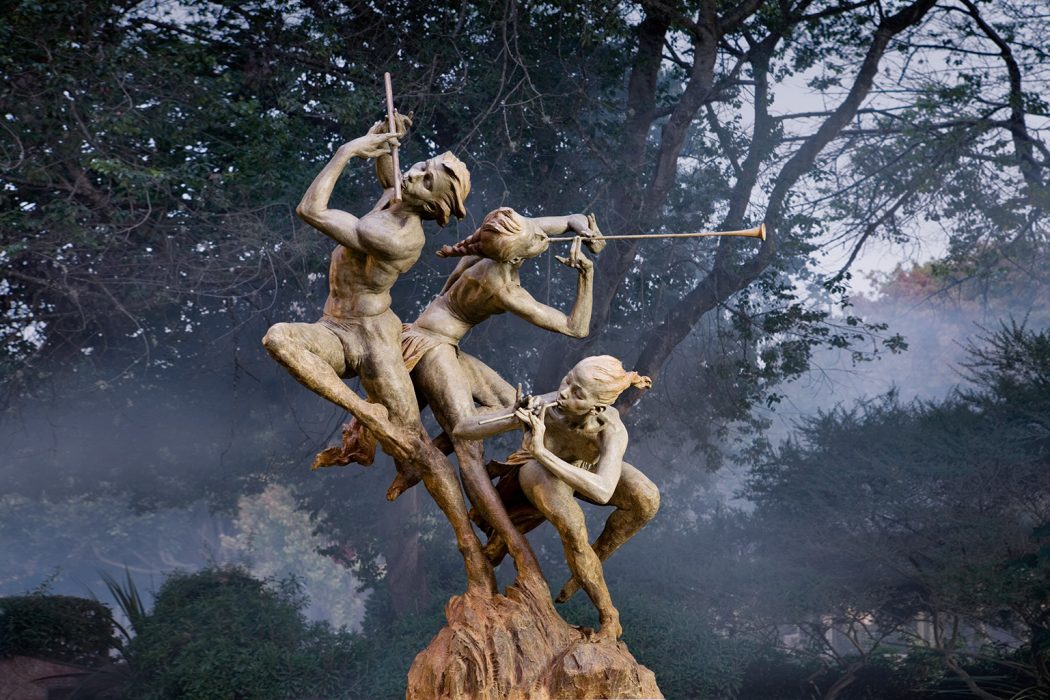 Sculpture is known to be an amazing form of art; it is the visual art that functions in three different dimensions, creating a touchable piece of art by carving and modeling in either metal, ceramic, stone or even wood. Today, sculptures use a wider range of materials. Most of the ancient sculptures that survived are mostly made of stone rather than the other delicate materials; however, some other vintage ones in different materials still exist, they are incomplete and cannot promise to survive for longer while those that were made of wood had vanished almost completely, but those sculptures that have not worn away with time exist in the ancient Mediterranean civilizations, India and China, as well as many in South America and Africa.
This form of art flourished in ancient Greece, for Greece is the place where great masterpieces and works of art were originally created. The art of sculpture began taking a more religious route and it was known as the Gothic Sculpture, but later, it evolved from being religious to just express religious motifs and it remains so until the recent times with the addition of expressing politics too. By all means, it is a form of art that still has a lot of lovers and passionate people who have taken it as a career and became professional sculptors. Here we present you a list that features 10 of the best sculpture artists around the world.
10 John Morris
 John Morris's work is unique and explorative, for he usually goes the extra mile to produce a masterpiece that is worth admiring. His works actually stem out from comprehensive and far-reaching sketching and designs; they are explorative, for he pushes beyond the ordinary by using extraordinary subjects that include the descriptions of styles and fashion photography, muscular structure, and skeletal bones.
Morris
is known for creating different proportions for the body by putting emphasis on some parts while making others very skinny. His point was to enlighten people on how the body images provided for us in the anime and comic portrayals of superheroes and heroines are
full of surrealism
. He skilfully does that by using several tools that include stainless steel, leather, brass and more in order to provide a fascinating contrast of the whole piece with the warm smoothness of the wood.
Marc
has almost learned everything about the field of art including portraits, paintings and sculptures; abstract, geometric, realism and surrealism. Marc's work became popular for being humorous; he creates captivating characters as well as concepts.
Oceana
is so passionate about art that she tries her best to bring the masterpieces to life by implanting emotional effervescence and philosophical meanings; she does that through sculpting the forms of the human body. International art appreciators all around the world collect Oceana's statues and exhibit them in museums. The work of Oceana aims to share the specific potentials that usually stimulate her feelings during the process of molding and sculpting.
including celebrities
and heads of the state.
MacDonald
is involved with numerous charitable quests and the development of the arts through programs and art education that were implemented in schools and universities and that actually worked as a great motivation and inspiration for the upcoming generations. Without a doubt, he has received a countless number of awards, honors, and professorships; in addition, he received a recognition by Olympic Committee of the United States. MacDonald sends a message through his art stating that beauty is what makes people feel connected, for it motivates and makes them feel better about themselves as well as the world.
cartoonist
and worked at Walt Disney studios, but he decided to shift his career to sculpture, thus he dedicated all of his time to practice and hone his own skills in sculpture and in no time he learned all the essential techniques and realized that this is exactly what he wants to do for the rest of his life. He really became one of the most prominent sculpture artists around the world and even his works were collected by public and private collections. Later, his work ignited the interest of the public sector, but he was more involved with his own business and his fans, for they are the ones who are interested in his epic works.
Christophe
has a lot of exhibitions and his works have been presented in several locations.
Kincaid
 specialized his career in creating beautiful and perfect pieces of jewelry, so he receives demands over his website.
James Day
 works are dominated by realism, surrealism, deco and cubism.
Nick Bibby
got his work to be owned and admired by several collectors that include politicians, diplomats, authors, and celebrities.