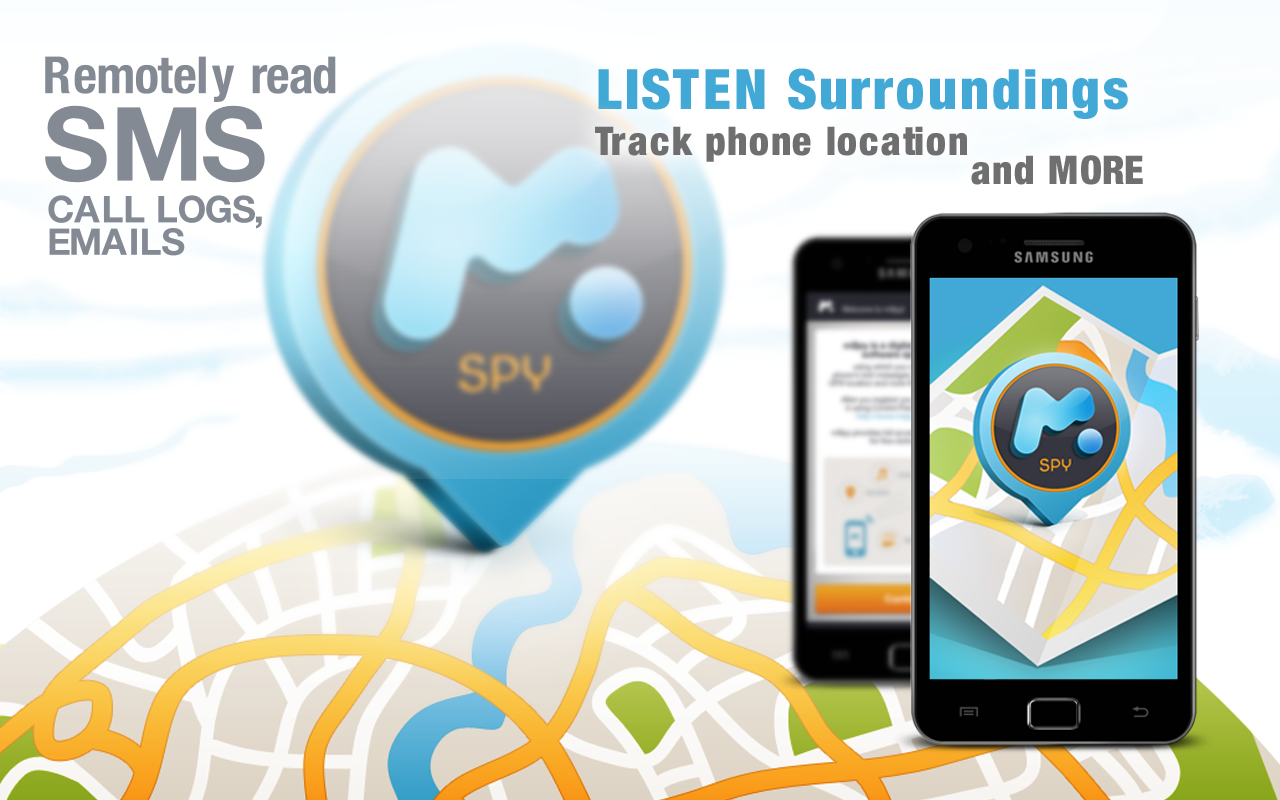 Technology
10 Clever Android Tracker Apps: The Best New Features to Try Out
Wherever there is smoke, there's fire. Are you dealing with a shifty employee who seems to have hidden motives? Is your teenager involved in illegal drugs or part of a criminal group? You can uncover the hidden truth by having discreet remote unlimited access to their phones using a clever Android tracker app.
Compared to hiring a private investigator, Android tracker apps are more affordable because buyers don't incur additional costs after purchase. A private investigator charges consultation plus recurring fees during his or her duration of the investigation.
Below are 10 clever android tracker apps that deliver great performances, as per customer's expectations.
1

mSPY

Users can use GPS tracking to pinpoint the target's current position on the map in real time. This feature enables an employer to confirm whether an employee is at the right place at the right time. Access to the target's phone web browser will reveal deleted history, patterns of browsing, and most frequented websites.

Also, you can learn about your target's social media behavior. mSpy offers a full view of the target's Facebook, WhatsApp, Skype and Viber accounts. This app is compatible with devices installed with Android 4.0 and later versions. Download mSpy for your Android device here.
2

SpyBubble

SpyBubble provides users with a full view of a target's call logs and text message history. As a concerned parent, this feature will help you find out your teenager's shady bunch of friends. The target phone's WhatsApp history, including downloaded media, is available to the user at the touch of a button.

You can also use the disable device feature to block all incoming calls and text messages. This feature will enable you prevent crime from happening. For instance, you can activate the disable device feature whenever your rebellious son heads out to meet with his drug dealer.
3

PhoneSherrif

Are you curious about your spouse's dodgy responses whenever you ask whom they were calling on the phone? PhoneSherrif's live phone call recording feature enables a user to receive clear audio recordings of the target's phone conversations. Phone call recordings can be uploaded to cloud storage for future reference as court evidence.

PhoneSherrif has a profanity alert feature which alerts you whenever specified vulgar words appear in your target's text messages, emails, and social media messengers. It enables you to save time combing through thousands of text messages in search of hate speech.
4

Highster Mobile

Parents concerned about what their children watch and listen to can rely on Highster Mobile's full access gallery feature. Highster Mobile uses GPS to provide accurate information on the target's geographical position. Using this feature, you can discover your target's daily routine.

This app has a stealth camera feature that allows the user to activate the target's phone camera. Users can stealthily take photos and record videos to determine the target's exact whereabouts and associates.
5

SpyEra

SpyEra enables a user to monitor the target's Tinder dating app, including access to private messages. As a SpyEra user, you have discreet access to your partner's WhatsApp, Facebook, Google Hangouts and IM conversations.  This will help you nip illicit sexual affairs at the bud.

Users can view all images and videos stored in the target's phone memory. The password grabber feature will help you keep track of your target's email and social media accounts' passwords. The key benefit of having your target's passwords is being able to keep track of any activity from multiple devices.
6

Cell tracker

Do you want to track down someone? Want to know the person's exact location? You can use this device to get all these information. Once you have put in all the details that the app requires you to put in, they will help you to track all the different things you are looking for. They will give you a good estimate of the location of the device. You just need a strong wi-fi or cellular connection to get the details.
7

Ear Spy

You can remain immersed in your music as you listen to your surrounding sounds. This sounds complicated but is the perfect tool for people who want to pick up conversations around them. With the help of your microphone, you will be able to enhance the listening. This means all the sounds and conversations around you will become clearer and definitely more audible. This is one of the coolest ways to eavesdrop on someone!
8

Sneaky Cam

If you are looking to captures images that might get you into trouble, this is the app for you. It lets you choose an image that you can set as your cover image while your camera is on. No one will understand that you are actually taking a picture, since the chosen shows on your phone. Using pictures of your music player is one of the best ways to go. You can go ahead and click anywhere on the screen in order to capture the picture you want to take, without being detected.
9

Secret Calls

If you are neither comfortable sharing your contact details with some, nor do you want them to know what calls you are making or getting, this is the app for you. It will automatically delete all the call history as soon a call ends. It also hides your contact icon, making it impossible for others to know who are there in your contract list.
10

Spy Message

Do you need to send secret messages to your business partner or just make sure no one knows of certain messages? This is the perfect app for you. This app automatically deletes any message that you send through it. It ensures that it leaves no trace of the message so that you do not need to worry about it at all. This is the perfect way to ensure that no one comes to know about your messages that you want to keep hidden from the world.

Always trust your gut instinct whenever you smell a rat. Ensure your device operates on Android 4.0 and other current versions for software compatibility with an Android tracker app.

Guest Writer

:

Ruchi

has been creating SEO friendly content for over 7 years now. She has a niche for writing about technology and is great at providing tips on SEO and Blogging.