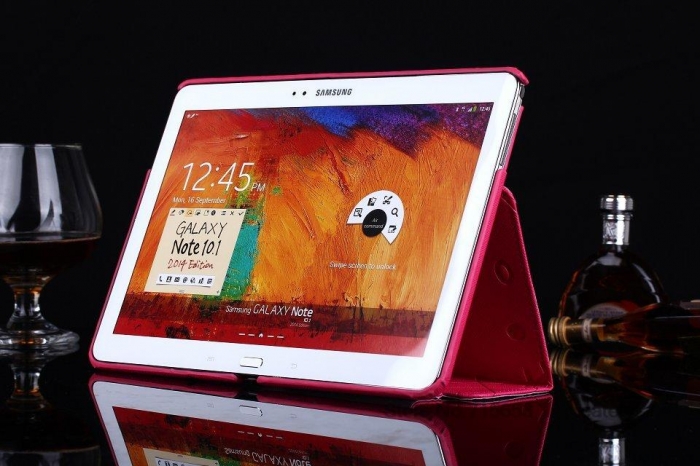 Tablets are among the most popular inventions that have recently appeared. They are like small computers between your hands. They are lighter than the personal computers that we usually use and this allows you to easily carry them wherever you go. They are also easier to be used as they feature a large touch screen. You can use this small invention for communicating with your friends, entertainment and playing games, using Facebook and e-mail, education and other purposes. The tablets that you can find on the market vary in their designs, battery life, performance and prices which are determined by the features that are presented to you through these tablets. If you are curious about the good tablets that are available for being purchased, take a look at the following top 10 best tablets on the market for 2014.
10. Sony Xperia Tablet Z
It is presented by Sony and has many features that make it ranked among the best and top 10 tablets on the market. It is perfect for your business needs and for entertainment also as it is light in its weight, waterproof and has slim chassis.
9. Microsoft Surface Pro 2
It is big and heavy but powerful which makes it ideal as a business tablet and it can also be considered as the best business tablet available on the market. The original Surface Pro was developed in different ways by Microsoft to present to us Surface Pro 2 which features a QWERTY keyboard, large screen, an Intel processor, updated Windows 8.1 OS, good battery life which is improved to be longer and kickstand with two positions.
8. ASUS Transformer Book T100
It allows you to create a portable laptop with a 10-inch tablet. It features an Intel Atom Quad Core processor, long battery life that allows you to browse the web and keep connected for 11 hours, USB 3.0 SuperSpeed Port, pre-installed Microsoft Office Home & Student 2013 and Windows 8.1 OS.
7. Amazon Kindle Fire HDX 7
It is a 7-inch tablet that can be easily used without requiring any technical experience. It features a 2.2 GHz quad-core processor, full HD display, 2GB of RAM, 64GB of storage and it is powered by Fire OS 3.0.
6. LG G Pad 8.3
It is an Android tablet that can connect with other Android phones which makes it highly required by many users. It features a sleek design, an aluminum shell, Android OS v4.2.2 which is upgradable to v4.4.2 (KitKat) and a Snapdragon 600 chipset.
5. Google Nexus 7 
It is fast, light, thin, powerful and features a long battery life which is enough for up to 9 hours of HD video playback and 10 hours of e-reading or web browsing, built-in wireless charging, the sharpest 7" tablet screen, powered by the latest version of Android to connect with other Android phones and has a quad-core Qualcomm Snapdragon S4 Pro processor. Its price ranges from $229 for 16GB to $349 and this is for 32GB LTE.
4. Samsung Galaxy Note 10.1 – 2014 Edition
It is light in its weight and small in size, features a 10.1" large screen, high WQXGA resolution (2560 x 1600), premium leather-like back cover for protection against cracks and scratches, supports full HD contents, allows you to create your own menu screen and to have access to 5 useful S Pen features quickly.
3. iPad mini with Retina Display
It is one of the best tablets that can be found on the market thanks to its features as it is thin and light in weight, powerful and has a 7.9-inch Retina display, A7 chip, iOS 7, ultrafast wireless and more than 500,000 apps which are especially designed for iPad and can be found on the App Store.
It is the lightest and slimmest waterproof tablet in the world. It resists dust, scratches and water to be tough enough for being used anywhere. This quad-core tablet features a 2 MP front-facing HD chat camera, 10.1" screen, Snapdragon 801 CPU, front-facing speakers and 3GB of RAM. It can work as a TV using a Bluetooth Speaker with Magnetic Charging Pad BSC10 and can also work as a laptop using a Bluetooth Keyboard BKB10.
It is ranked as the best tablet on the market thanks to the number of features that it presents to its users. It is thinner, faster and lighter in its weight than the previous generations, is more powerful and efficient, equipped with A7 chip and M7 coprocessor, integrated with iOS 7, 2048×1536 resolution, 9.7 inch display, long battery life which is 10 hours, FaceTime HD camera and 5MP iSight camera.