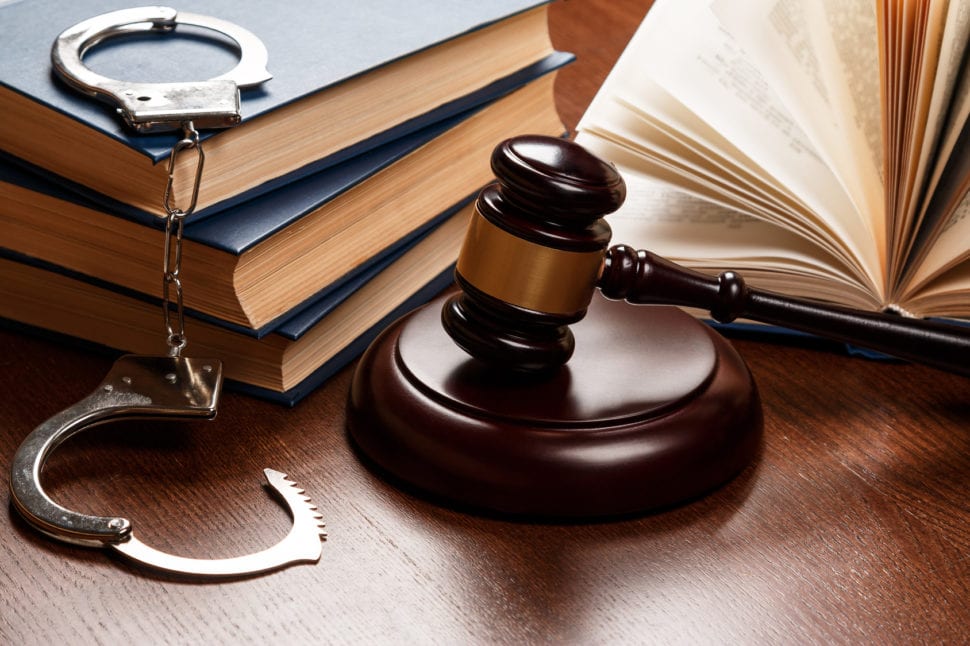 Law
Top 10 Best Criminal Defense Lawyers in the USA
There are great criminal defense lawyers throughout the United States of America. The real challenge is to determine where they are. While referrals can help you reach one, they are just as good as the knowing who is referring. In other words, referrals are sometimes not good enough. Therefore, American magazine Topteny decided to give you a helping hand by highlighting the best criminal defense lawyers in the USA that can help you anytime.
Richard Jensen has dedicated the bulk of his law practice to take on criminal cases in the US. He is known for his handling appeals, trials, and post-conviction issues in and around the state of Alabama. His clients cannot stop talking about the way he thinks, strategizes, and his commitment to see justice at all times. He is ranked amongst the best defense lawyers in America.
After serving the state of Alaska for 11 years, this man helped thousands of clients who suffered a felony or two. Since he decided to draw criminal laws, he has recorded huge success and has earned the respect of his peers and judges. Wally Tetlow graduated from the law school of Western California. He has been chosen as the best lawyer in the category of criminal defense lawyers.
Janet L. Altschuler's experience as a former prosecutor and Air force officer has helped her a lot with different clients in various capacities as it has to do with criminal cases. Her clients almost worship her because she loves to accomplish her mission without wasting any time from drug cases to domestic violence to all other forms of criminal cases. Clients have reported great satisfaction when working with this lady who loves to fight to the end.
4

 

Debra J. Reece
Debra J. Reece thought she was tired of watching the sidelines regarding how police officers treated criminal cases with great incompetence. The reviews about her emphasize how cool she is with her clients. Debra J. Reece is a respectful and honest person. She also loves to be very open to her clients when she interacts with them. She is fond of achieving what she wants via her passionate and aggressive approach.
Jay Tiftickjian seems to have focused the greater part of his practice on cases that revolves around DUI charges. Clients always rave about his passion for the job, attention to little details, and his awareness of the law. A lot of clients who have gained from his dismissals, non-guilty verdict, and other favors have gone on to acknowledge his brilliance and unique expertise inside the courtroom.
From DUI to violent crimes, and from juvenile offenses to drug cases, John P. Thygerson has assisted so many people on a variety of criminal charges. Virtually all his clients have confessed to being impressed by his courtroom abilities. He has a way of measuring his opposition and developing strategies that will help him win his case fairly and squarely.
If you need a reputable criminal lawyer in Delaware, then you could just be looking for Patrick J. Collins. He has represented various clients. He is excellent at criminal cases that have to do with expungements, pardon applications, and appeals. Clients have always commended his great skills in the courtroom and how he takes his time to get his clients prepared before any court case.
8

 

Antonio G. Jimenez
As one of the best criminal defense lawyers around, Antonio G. Jimenez is one legal expert that is always ready to make himself available at the beck and call of his clients. Most of his strength lies in how careful and diligent he is when planning his case with his clients. He has been regarded to be a very assertive person in the courtroom, deploying whatever legal means he has at his disposal for winning court cases.
The federal courts and state courts in South Carolina and Georgia seem to have a good knowledge of Keith B. Johnson.  He has represented quite a considerable number of clients on criminal charges of varying capacities. Past clients have described him as being intelligent, compassionate, articulate, honorable, and trustworthy.
Timothy Bilecki has decided to practice as a criminal defense lawyer who works with military member cases around the Pacific Rim. The great success achieved by this attorney was due to his persistence and thoroughness. His tenacity to hold up has helped him win so many cases.