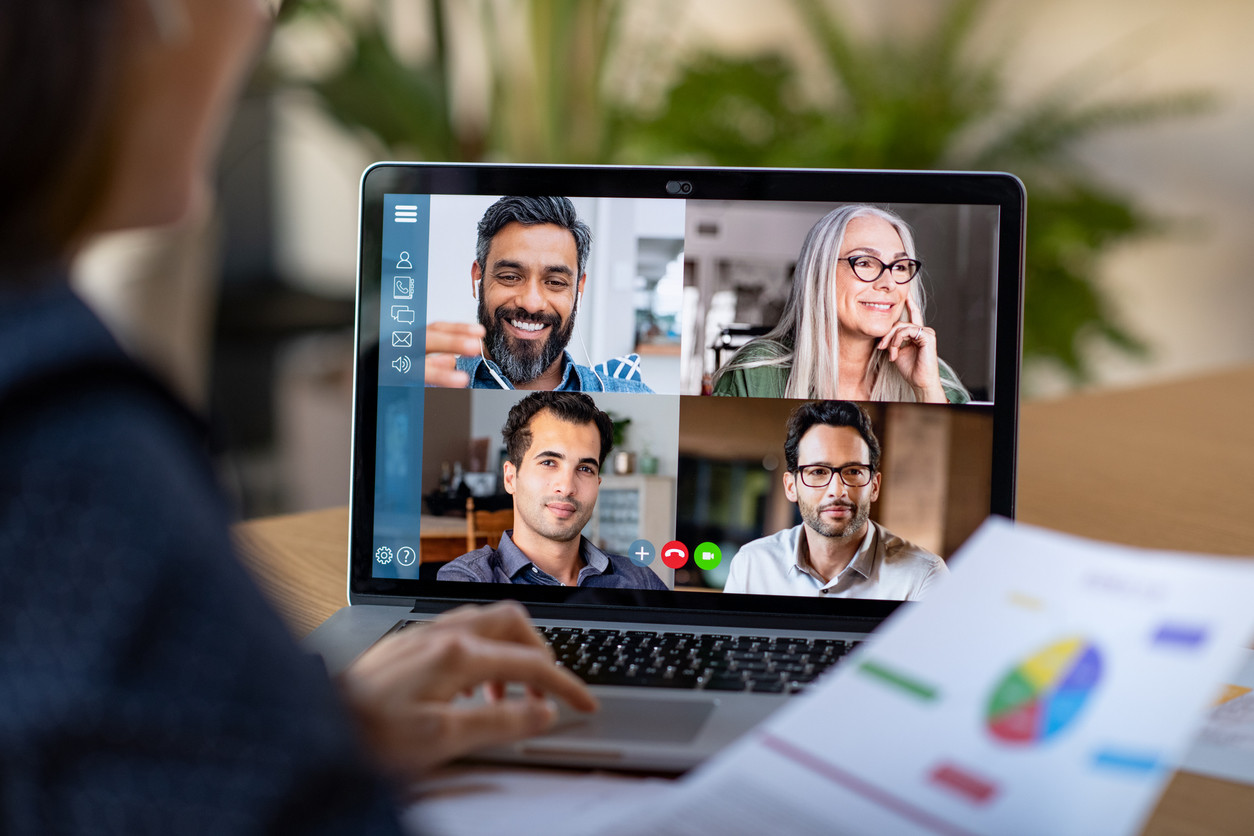 Businesses around the world have started embracing remote work trends. Especially in the current crisis, a sheer number of workforce is operating from home than ever before. Managers, supervisors or even organizations as a whole can benefit hugely from their work from home policy. One of the primary challenges of office-less work culture is effective communication with remote teams. It is imperative to say that face to face interactions will always be relevant. When you're communicating over mail with your peers and teams, there is a high probability of losing important points, instructions or details. In other words, when you're not in the same room with your team, crystal clear communication should be there between all to ensure maximum productivity and minimum confusion.
Unlike typical office work culture, a remote working style is different due to the absence of an office-like environment. Although working from home has tremendous benefits for employees as well as organizations. However, there is an array of challenges too. The biggest one being effective collaboration or communication with teams. In a distributed team structure, remote employees might feel out of the loop as compared to on-premise team members. Distance might make them feel like they are not a part of the team. Let's move ahead and know about tips that will make remote working for your teams exceptional and emotionally fulfilling. These tips can be used to bridge the virtual gap with your remote teams and boost work productivity at the same time.
1

Regular live meetings
Having regular collaborations through video calls and meetings can boost idea sharing and more importantly develop a purpose for the day. Trust plays a key role in virtual teams. Unlike email or telephone communication, video conferences involve live participation of all. Everyone sees everybody and this helps to build relationships well. Every day gets a fresh kickstart and team relations build, nurture, and grow over time. The team should agree on and find the most convenient time for the meeting. This is important if your teams are spread across different time zones. Agendas can be set before the meeting and talking points can be sent out to everyone in advance. This will help you foster discussion with every team member and they will feel empowered to participate.
2

Setting project goals
It goes without saying, if you're working with remote teams, the first thing before the beginning of every project is to set guidelines, expectations, and goals. This should be done to make sure timelines are followed well and deliverables are not hampered in any manner. Establishing guidelines in the very beginning helps everybody stay on the same page. Also, your everyday sync-ups and live meetings must include that day's goal and discussion about the same. No matter what business you're in, everyone is looking forward to the same picture, which is increasing the chances of business success. When all goals and targets are defined well in advance, this minimizes the risk of miscommunication since your teams now have a better understanding of expectations and subject-matter.
3

Use visuals to evoke a better understanding
While explaining a concept or a process to your remote teams, it is encouraged to use visuals for a better understanding. Since the human brain appeals more to visuals than text, as simple as a diagram can be a solution to boost effective knowledge transfer. You can create engaging PowerPoint presentations for your meetings with the help of an amazing PowerPoint template design. This can be a great way to ensure great communication with your remote teams. You can also consider inserting charts and graphs to make them understand analytical data with added ease. Your team members are more likely to engage and participate better when they can relate to the information provided. Disarms, charts, and images can be used to ensure processes are fully understood by everyone.
4

Investing in the right messaging technology
One should go for the technology or communication platform which eases the communication hurdle and boosts internal communication as per the organization's requirement. Slack is one of the popular communication management applications used in remote work around the world. The application has successfully cut down the need for internal emails since Slack is rapid, user-friendly, and efficient. You can easily create groups and channels for every team and send them direct messages. Zoom is another amazing alternative for video conferencing. You can get your hands on rich features such as HD video calling, content sharing, screen recording, screen sharing, and more. Moreover, not everyone needs to download Zoom, you can quickly create a meeting link and send them, they can hop in from their phones, tablet, or desktop.
5

Clear communication guidelines
One of the most important aspects of remote working is having clear communication guidelines. This simply involves identifying what type of communication is suitable and when. For instance, all project-related general talks can be done on Slack due to its ease of access and speed. You can consider using email for sharing official handouts or documents. In case of a work emergency, communication can be done via phone. Instant messaging is advised for enhancing social aspects of the remote team, catching up with employees, or having brief casual project discussions. When it comes to something substantial, video chat or a phone call may be used. You can create a communication playbook featuring who, what, when, and how the team can interact. Keeping your team members in the loop is important for everybody. All project-related announcements should be done on team groups.
Establishing effective communication with remote teams is not difficult. The ulterior goal is to make sure everybody is on the same page and they thoroughly understand the expectations. Throughout the project, the dreaded risk of error can be minimized when communication with remote teams is improved. You simply need to follow smart ways to get in touch with your teams. If communication is clear and expectations are set upfront, teams can focus and deliver better.