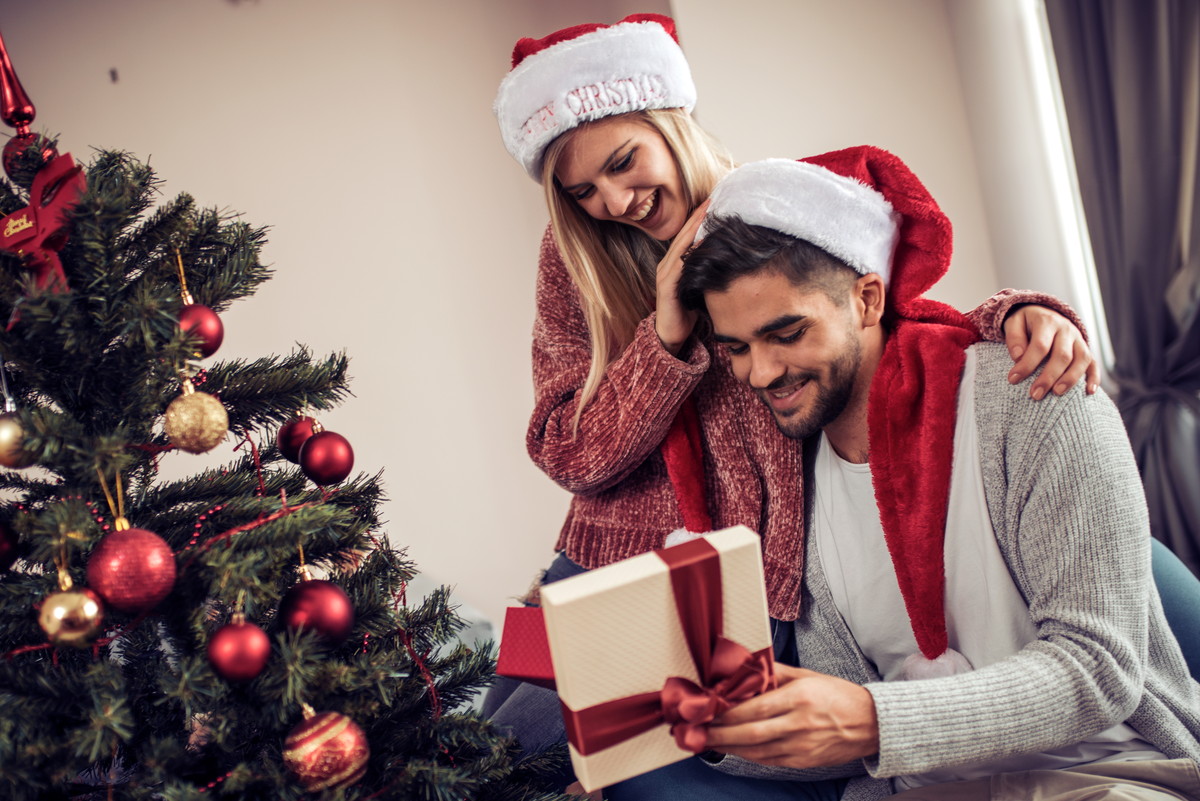 Lifestyle
Holiday Gift Guide for Men: 9 Grooming Items He Secretly Wants This Year
A man doesn't need to be a hardcore shave enthusiast or skincare aficionado to appreciate a good grooming gift. Regular guys will no doubt appreciate a gift that simplifies their current grooming routine. Unfortunately, a lot of regular guys are hesitant to ask for gifts that might appeal to their vanity. While there is no shame in trying to improve one's appearance, this doesn't stop a lot of men from feeling self-conscious about it.To help your man achieve healthy skin, better hair and a more handsome appearance get him one of these grooming gifts that he secretly wants this year:
1

 

A Simplified Skin Care System
Is a men's facial too much for your guy to digest? It might be better to start him off slowly with a simple skincare routine designed for men. This powerful skin care system from Tiege Hanley is formulated specifically for a guy's skin and works well with all skin types. The best part is that it's a subscription, which means that it will be delivered straight to your door every time your man runs out of the product. By making it incredibly easy, your man has a much higher chance of actually sticking to his skincare regimen. Besides, once he sees the results, he won't want to stop anyway.
2

 

The Ultimate Shave Kit
Want to improve his shave game? If you're willing to splurge a little, get him this fancy shave kit that comes in a luxurious wood cigar box. Featured in the shaving kit is a shave brush with badger bristles, a 10 Astra blade, organic aftershave oil, organic shave soap, and free organic body soap. Best of all, it's free of artificial fragrances, dyes, sulfates, and parabens for men who have sensitive skin.
3

 

The Perfect Hair Putty
Does your man only style his hair when he comes back from the barber or hair salon? If so, this next grooming gift is for him. This insanely-popular hair putty from Pete & Pedro provides the perfect amount of shine and hold for medium and short hairstyles. With this product, he can finally recreate the look his hairstylist send him home with!
4

 

Men's Facial
Gift your man a men's facial, and I guarantee that he'll be ready to book his second appointment by the time he leaves the salon. This relaxing treatment will put him in a zen state of mind and instantly improve the appearance of his skin. Just remember to do your researcher beforehand and think about his skincare needs. Is his skin oily or dry? Does he suffer from rosacea or acne? Once you know his skin problems, you can choose a facial treatment that will benefit him the most. He might not be excited when he first receives your gift but give it time, and he'll come around to it.
5

 

Professional Shave
If your man hates the hassle of shaving, treat him to a straight razor shave from a professional barber. The best barbershops offer an experience in addition to their old-fashioned shave services. He'll love everything, from the hot towels and skin-nourishing ingredients to the super-smooth results of a straight razor shave. To delight your guy this holiday season, get him a shaving package, which includes both a traditional straight razor shave and a facial massage.
6

 

A Sweet and Smokey Cologne
If the man in your life isn't a fan of cologne, you may want to skip this gift. But for those who appreciate a slight hint of earthy elements that exude masculinity, this grooming gift might be their favorite of the year. Unlike overly-powerful spicy scents, Lagerfeld by Karl Lagerfeld is a natural woody scent that first displays notes of nutmeg and sweet orange. These are followed by notes of patchouli, rose, tobacco, and sandalwood. Lagerfeld has been making this perfume since 1978, but don't let that fool you into thinking this is a scent for older men. It's one of the more refined men's fragrances on the market and remains the epitome of manly scents.
7

 

Pedicure
High-profile athletes such as Dwayne Wade and Tim Tebow have unashamedly gotten pedicures—why can't regular guys get them too? Other than the cleaning and scrubbing of the feet, pedicures are no different than a regular foot massage. For some reason, men believe they need to get their toenails painted for it to be a true pedicure, which isn't the case at all. After a long winter with his feet constricted in socks and boots, a pedicure will feel like heaven on his feet. Consider going with him for his first time or tap one of his friends to join him on the experience.
8

 

High-Quality Beard Oil
If he's got a beard, high-quality beard oil will make a great gift or fun stocking stuffer. Decent beard oil helps soften the hair follicle, moisturizes the skin, and tames flyaway hairs for a controlled look. Before buying a high-quality oil, consider your man's budget in addition to your own. If he gets hooked on the beard oil you get him, it's best if he can afford it when he runs out! Both Cremo Beard Oil and Honest Amish Classic are great beard oils for the money. For those with a higher budget, you might consider bumping him up to Honest Amish Premium.
9

 

An Overnight Clay Mask
If he isn't afraid to look silly in the name of beauty, gift him a detoxifying clay mask for men. A good clay mask can provide a potent dose of antioxidants and vitamins to the skin, unclog pores, and soothe inflammation. For the right personality, this is a fun gift to do with him. Get a clay mask for yourself and do it together. You can both sit on the couch, watching your favorite show while letting the nutrients soak into your skin.
Final Thoughts
These grooming gifts are perfect for not only your significant other but also any man who could use a little self-care in their life. Whether they need help with their skincare regimen or need a relaxing spa treatment, they're sure to appreciate these thoughtful grooming items.