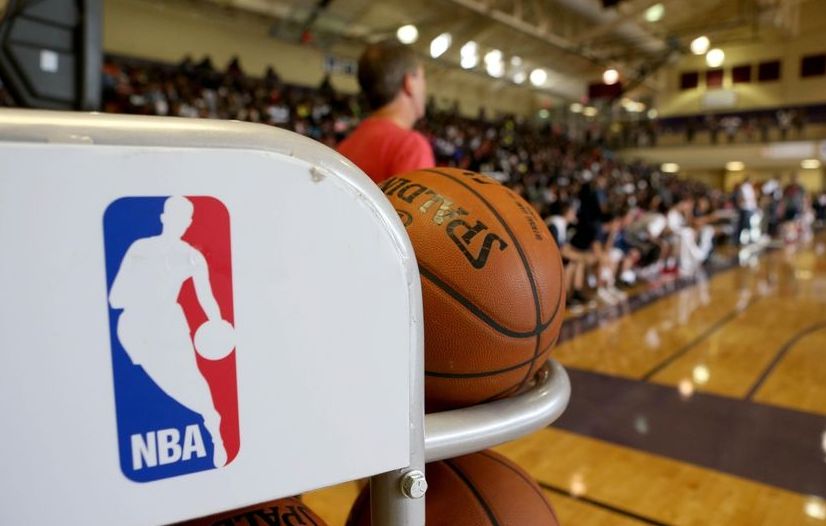 Sports
Top 10 Upcoming Games You Just Can't Miss "NBA 2016-17 Season"
The 2016–17 NBA season began on October 25, 2016. The regular season will finish on April 12, 2017.  The playoffs will start on April 15 and end with the NBA Finals. The season has already entered the final stages; it is the phase that allow basketball fans to watch out some of the most intriguing games. There are still few more games that you shouldn't miss if you are a basketball fan because the upcoming matches will decide whether your favorite team qualifies for playoffs or not. The following are the top 10 forthcoming games that basketball lovers can't miss.
1 Boston Celtics at Atlanta Hawks [Jan. 13]
Boston Celtics vs. Atlanta Hawks matches have already provided a lot of memories to the basketball fans. Celtics vs. Hawks games are always a must watch due to their intensity and spirit in playing. This match will also witness Al Horford returns to his old stomping ground and it will be a nostalgic game for him.
2 Cleveland Cavaliers at Golden State Warriors [Jan. 16]
Cleveland Cavaliers vs. Golden State Warriors game will be a rematch of 2017 NBA finals.  Cavaliers will go back to the ground where they won their first-ever NBA title. 2016 NBA final were a fascinating game and the Warriors will never forget the defeat they faced from the Cavaliers. They have learned their mistakes and are all set to take revenge on the Cavaliers to wipe out their frustrating Finals in 2016. Make sure to book your Cleveland Cavaliers tickets for the game and watch live entertaining actions.
3 Atlanta Hawks at Houston Rockets [Feb. 2]
The game between the Atlanta Hawks and Houston Rockets will be a visual treat to the basketball fans. Hawks will travel to the home ground of Rockets and it is always a tough task to defeat Rockets on their ground. The Hawks Dwight Howard and the Rockets James Harden will come face to face in this matchup. So, be prepared to watch a nail-biting match on February 2, 2017.
4 L.A. Lakers at Boston Celtics [Feb. 3]
Lakers will meet Celtics on February 3, 2017 at TD Garden.  When the Celtics and Lakers are playing for championships, it's a must watch game that basketball fans will be in a rush to watch. The fans will be closely looking at the legendary performance of Brad Stevens and Al Horford.
5 Los Angeles Clippers at Boston Celtics [Feb. 5]
L.A. Clippers vs. Boston Celtics matchup will be played on February 5, 2017. The Clippers will go to the Celtics home ground for a must win game. The Celtics will try to take revenge on the Clippers for their last years defeat with the score of 94-114. A win at the home ground of the enemy will be tastier for the Celtics.
6 Golden State Warriors at Oklahoma City Thunder [Feb. 11]
Many basket fans wondered why the game between Golden State Warriors and Oklahoma City Thunder is so late in this season. Warriors have already made NBA history with 30th win of 2016-17 seasons. With their 127-119 victory over the Nuggets, the Warriors became the first team in NBA history to succeed 30 of their first 35 games in three successive seasons. The Thunder's camp are aware of Warriors current form and will fight from their heart to stop the Warriors winning streak. Basketball fans can see Kevin Durant in a new uniform in this game and it will be a nostalgic one for OKC fans.
7 Indiana Pacers vs. Cleveland Cavaliers [Feb. 15]
The Indiana pacers will have a tough test when they face the defending NBA champion Cleveland Cavaliers on February 15, 2017. It will be a nerve-racking contest since both of the team has a strong squad of players who are qualified for strong challenges. The basketball fans can see a great fight between Pacers Paul George, Jeff Teague, Myles Turner, and Cavaliers Kevin Love, LeBron James, in this must watch game.
8 San Antonio Spurs at Oklahoma City Thunder [Mar. 9]
The game between Spurs and Thunder is scheduled to play on March 9, 2017. This game is a famous rematch between the teams that have fought face to face three times in the playoffs in five years in recent times.
9 Toronto Raptors at Detroit Pistons [Apr. 5]
Toronto Raptors and Detroit Pistons will face each other in a must win match for both of them on April 5, 2017. It is a game that is noted for the coaches rather than NBA players or teams. Dwane Casey and Stan Van Gundy will have something to prove when their teams clash each other.
10 L.A. Clippers at San Antonio Spurs [Apr. 8]
If you are a basketball fan, then, you cannot miss the match between the Clippers and Spurs who are regular playoff foes. Since the tournament is getting closer to the end, both of the teams will show their best for the sake of a glorious win; one that would help them press forward their chances of becoming champion of NBA 2016- 2017.