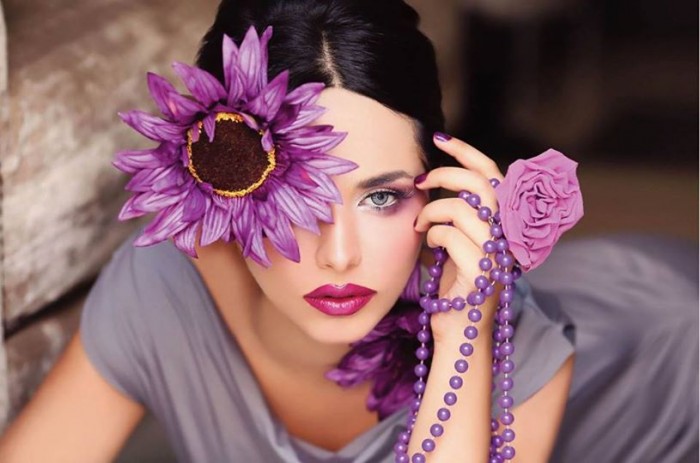 The most significant concern for women is to take care of their look and shape. SHE always looks forward to being catchy and impressive. Yet, sometimes unconsciously women make mistakes while preparing for their look, they feel unbeautiful but without recognition the reason. There are very common mistakes the majority of females make. Attempting to avoid these mistakes, we offer you the top ten tips you should follow when having a new look.
10 Crosswise stripped clothes:
Many fatty women do not pay attention to this pattern of clothes, they like these pieces of clothes, but without being aware of the disaster, they put themselves in. crosswise stripped tops will offer you shapely some kilograms surrounding your shoulders, chest, waist and belly. And also if you wear bottoms with this pattern, you will get fattier than you are. It is preferable to wear plain or dotted patterns. They will be much prettier.
9 Under-breast belt.
The initial strategy to hide something you are annoyed of, do not highlight it. So, do not highlight the shape of your breasts, if hyper- big, by wearing a dress or a top with a separating belt locates under the breast. Avoid these clothes that will get you upset.
8 Chubby legs:
If you suffer from chubby legs that are not corresponding with your entire body, in other words, you have an apple-shaped body; take care always of the style of your bottoms. Do not wear light-colored trousers, they will get you fattier, reinforcing the apple-shape. Pick up the dark colored bottoms, with light-colored tops, if the only problem is with your legs.
7 Thin legs:
It is the contrast of the last-mentioned problem. If you are stout, but your legs are too thin to match your body shape, choose bottoms of light colors, and tops of dark colors. This will get you satisfied. Moreover, you can wear loose bottoms, to give you a better shape.
6 Triangle or Pear- shaped bodies:
Do you have these types of bodies? If yes, do not put on these short tops, they will enhance the shape of your belly, getting it fattier than the rest of your body. Instead, wear somehow long shirts, because separating the upper part from the lower part of your body in your case will highlight this annoying matter.
5 Short people:
If you are short and want to seem taller, do not wear high-contrasted colors. To clarify, wear a light blue top, with a little bit darker blue bottom. And do not highlight the separating area of the lower part of body with a belt.
4 Inverted triangle-shaped body:
If your shoulders are too stout than your body, do not wear this semi-cut sleeved shirts, they will get your shoulders much stouter. But these trois-quarts sleeves are nice and fit for you.
3 Narrow eyes:
Eye lines are one of the most important things you have to pay attention for. In case your eyes are narrow, do not use some linings. Just draw a simple dark line on the upper lid of your eye and light one inside the lower one. But do not use dark color lines to draw a complete line.
2 Pale skin:
If you have white skin, or for more accurate description pale skin, you should not wear pale colors, but other that can get you rosy, like red, rose, purple, pink, etc. keep away from yellow and dull beiges.
1 Thin faces:
Your face is too thin? Do not use pink blushers diagonally on your cheeks. Choose the rosy colors and light ones and slightly use it horizontally, pulling out your cheeks. This look will give chubby face.
The first guides of fashion should be taken into mind, if you want to look prettier.