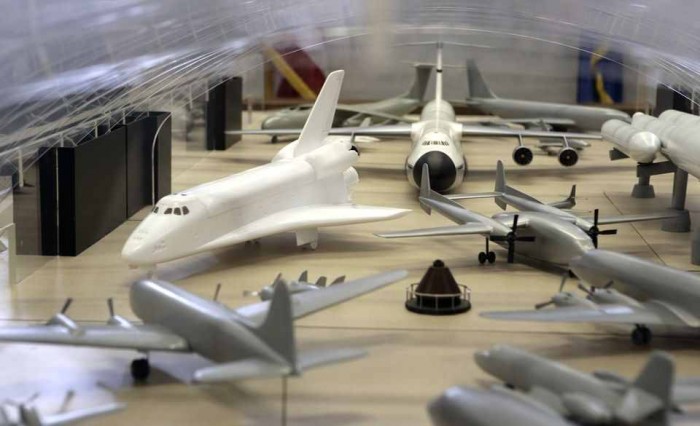 Art
Top 10 Most Famous Air Force Museums In The World
There are many museums that show the great works of influential figures who shaped history. Of course, there are many prominent figures in each field. For example, there are famous people in fields like archeology, technology and science. Museums are concerned about collecting these artifacts that would inspire future generations.  There are many air force museums that specialize in showcasing the innovation and creativity in this field. They believe in the necessity of a strong air force that would protect nations from any danger or threat. They tell the history of aviation in each country. These museums represent the national heritage of countries. Most of these museums are allowed for the public to explore. Here are the top ten air force museums all over the world.
10National Museum of the United States Air Force
This museum is designated to United States Air Force. It is situated at Wright-Patterson Air Force Base. It displays more than 360 aircraft and missiles. This museum that is located  in Ohio attracts 1.3 million visitors each year. It dates back to 1923.
9The Canada Aviation and Space Museum
This is one of the most wonderful museums. It is located in Ottawa, capital of Canada. It displays a wide variety of the earliest planes and high-powered jets. However, there is a special focus on the Canadian aviation history. It produced a mobile app that allows the public to enjoy seeing a collection of First World War aircraft.
8Kansas Aviation Museum
It is located in Wichita, Kansas, United States. Its building was the headquarter of former Wichita Municipal Airport. It shows the growth and improvements of aviation in Kansas. It also hosts the Kansas Aviation Hall of Fame. It is regarded as the only museum in the country to focus on general aviation.
7The Pima Air & Space Museum
This museum was established over 150 acres. This is considered as the largest museum in USA, which is run privately. It has 200 aircraft that are on display.  It hosts one of the famous planes called the NASA 'Vomit Comet'.
6Aviation Center and Boeing Tour
This is an aviation museum and education center at the same time. It also hosts  the Future of Flight Foundation. It is located is in Mukilteo, Wash., 25 miles north of Seattle. Boeing Tour is one of the largest buildings. It is 472 million cu. Ft and covers 98.3 acres.
5The Intrepid Sea, Air&Space Museum
It was established in 1982. It is located in New York. It shows the first space shuttle, the world's fastest jets and a Cold War-era submarine. Its aim is to display the courage of the heroes and educate the general public. This is  a floating museum that tells U.S. military history aboard a 900-foot-long aircraft carrier.
4 Paris Air and Space Museum
It is located at Le Bourget Airport. It is home to the oldest flying machine, 1879 Massia-Biot glider together with some of the prominent aviation artifacts. It occupies over 150,000 square metres. It hosts more than 19,595 items, including 150 aircraft.
3 San Diego Air & Space Museum
It is located in San Diego, California. It was opened on February 15, 1963. It is home to historic aircraft and spacecraft including Lockheed A-12 Oxcart and Bowlus SP-1 Paper Wing. It contains exhibits like MaxFlight® and F-35 simulators, a fun kid-zone and 3D/4D movie theater.
2The Yorkshire Air Museum & Allied Air Forces Memorial
It is regarded as the largest independent air museum in Britain and the only Allied Air Forces Memorial in Europe. It was opened in the early 1980s. It has branches in Canada and France. It is a place for 15 top exhibitions and more than 60 historic aircraft and vehicles.
1Red Bull Hangar-7 (Salzburg, Austria)
This museum is considered one of the top attractions in Salzburg. It is a private museum owned by Dietrich Mateschitz. It contains planes, helicopters and several vehicles such as Red Bull racing cars. It is an example of that extraordinary architecture that made it one of the landmarks in Salzburg.
These are some of the examples of air museums that contain many treasures that tell the innovation and creativity of nations throughout history.