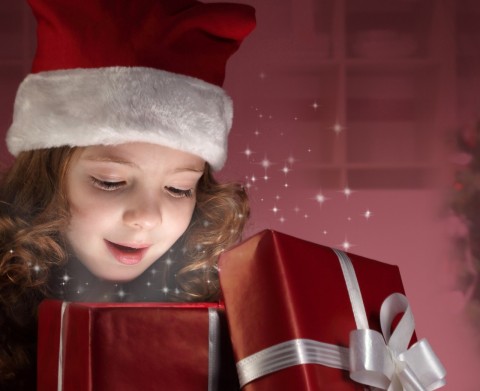 Christmas is here and you have to start looking for a nice gift for your lovely daughter on this happy occasion. There are several Christmas gift ideas from which you can choose what suits your little daughter. Some of the Christmas gift ideas that are presented for the next year are traditional and can be presented on other occasions which makes them the perfect choice for those who do not know what to bring to their young daughters, while there are other gift ideas that are presented in a new way which makes them more impressive not just for the girl who will receive the gift, but also for you as you are going to feel that the gift will please your daughter once she sees it.
There is a wide diversity of Christmas gifts that we used to see such as watches, mittens, blankets, coats, bikes, trikes, soft and electronic toys, dolls, and other traditional gifts that you can find at stores on different occasions. Here, we want to make this special occasion happier by presenting new Christmas gift ideas that allow you to please your daughter and make her enjoy her time with the new gift that she will receive. Let's take a look at the top 10 Christmas gifts for girls to decide which one is more suitable for your little girl.
10. Sand by Brookstone
Most of the young children like spending their time on the beach to play with wet sand and build their castles or any other structures. If you want to bring wet sand to your home for your young girl, then you will need to purchase this gift. The sand is dry; however, it has the same features that can be found in the wet beach sand except for sticking to your hands because it contains a polymer which is 2 percent.
9. Bean Bag Chairs
They are among the most comfortable types of chairs that can make your daughter enjoy her time while sitting in them. You can make these chairs more impressive by personalizing them and adding the name of your daughter or the cartoon characters that she likes.
8. Nerf Rebelle Heartbreaker Exclusive Golden Edge Bow with Bonus Target
It includes a target and is perfect for those girls who like action games and toys. There are also other versions which are black and blue and they are more popular among girls than the golden one which has more bonuses.
7. Wire Wall Letters
They are perfect for decorating walls inside your daughter's room, hanging her photos and postcards and they are also ideal for being presented as personalized gifts. These wire wall letters come with a black finish and are made of iron.
6. Disney Frozen Castle & Ice Palace Playset
It is an expandable playset that is inspired by the Disney animated film Frozen. Your daughter can play alone or with her friends using different dolls which are not included in the playset. The playset opens to find two different places which are the ice palace of Elsa and the castle of Anna.
5. Mega Bloks Barbie Luxury Mansion
Let your daughter start designing her mansion by presenting this nice gift for her. The gift offers your girl 8 rooms to be designed and decorated, an elevator that really works, accessories for decoration, and 2 dolls which are Barbie and Teresa with outfits.
4. Galt First Knitting
If you want to purchase a useful gift for your daughter, then you can choose this one. The gift is suitable for all young girls at different ages starting from 6 years old and it is not suitable for other young girls who are less than 3 years old. With this gift, your girl will be able to create knitted bags, purses, and pompom scarves.
3. Photo Cube Portable Printer
This printer enables your daughter to print the photos that she has on her smartphone in different sizes such as panorama and 4"x6" sizes without the need to use her personal computer. This printer is compatible with iPad, iPhone, Galaxy and different Android devices. All what you need is to download a free app and connect your device after choosing the JPEG photo that you want to print.
2. Nail Style Studio Tool Kit
All the girls will like this gift as it is suitable for any girl regardless of her age. Girls can completely change the shape of their fingernails through using Nail Style Studio Tool Kit. There are different designs that can be used for getting catchy fingernails on different special occasions.
1. Barbie Digital Makeover Mirror
Young children always like to imitate those who are older than them such as girls who like to wear make-up while they are still young. If you want to make your young daughter does what she likes and puts on make-up without harming her skin, then you can bring her this gift. Such a gift requires using an iPad to be like a mirror and it features a facial tracking technology that keeps the digital make-up in its place even if the girl moves in front of the mirror which makes the girl feels that she really wears make-up.