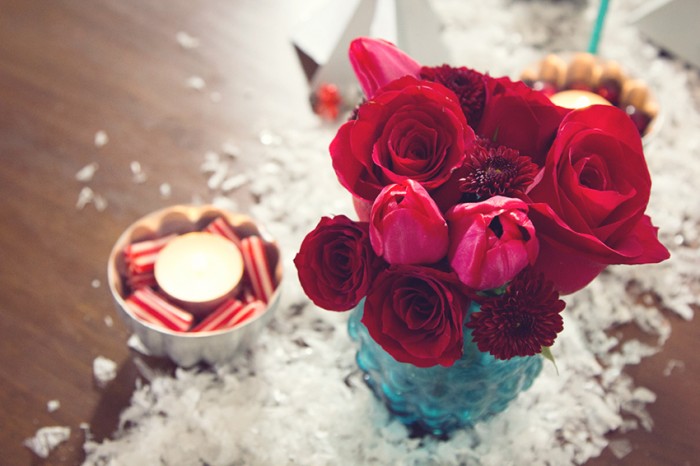 There are many occasions that represent a great chance to show lovely feelings and appreciation to our parents, friends, relatives, wives, and children. This love can be expressed by using words or gifts. Flowers are the best choices to get close to the person you seek to please. These delicate flowers show the delicate feelings that we feel towards the person for whom we care. There are many stores that do their utmost to select the best choices that can help us express precious feelings. These are the top ten selections that would refresh such emotions of love and care.
10 Frozen Winter
This lovely bouquet comes in white, silver, palest green, and rich, vivid emerald. It has a wide range of beautiful flowers such as White Amaryllis, Silver Brunia, White Oriental Lilies, and White Avanalanche Roses. Silvery wheat and brunia contribute to the enhancement of the ivory hues of the blossoms.
9 OCADO INTERFLORA SEASONAL BOUQUET
This is one of the best bouquets the beauty of which will last for 14 days. It is allowed in clear cellophane with a black bow. The sparkling pine cones are a source of attraction. It features Belle roses, peach hypericum and white alstroemeria.
8 CO-OP LOVED BY US ROSE AND LILY BOUQUET
It lasts for 12 days because some of the lilies are not open at the beginning. The gold and red tissue paper and cellophane add a lovely color to this bouquet. It includes LA Lilies, Red Roses, Gold Painted Ruscus and Gold Painted Birch Twig.
7 M&S AUTOGRAPH MAGIC & SPARKLE
This is a pretty bouquet that lasts for 11 days. It includes a fascinating combination of flowers such as White rose avalanche, Eucalyptus cinerea snow effect, Gypsophilia perfect, and Eryngium supernova snow effect.
6 Poinsettias
This is one of the flowers known in Central America. They are used for different purposes as a purple dye for clothes and cosmetics. This flower was named after a man called Joel Roberts Poinsett who was the first ambassador from the USA to Mexico. It was sold under the name 'Euphorbia pulcherrima' which means 'the most beautiful Euphorbia'.
5 Christmas cactus
It has many names such as Thanksgiving cactus and Easter cactus. It is considered as one of the ideal gifts for Christmas. They are available in a wide range of beautiful colors such as red, purple, rose, peach, orange, lavender, cream, and white.
4 Helleborus niger
It is widely known as The Christmas Rose. It is characterized among other flowers by its ability to bloom under the most difficult circumstances. Its lovely 2 to 4 inch flowers are either white or pink. They are known in southern Europe and Asia.
3 Amaryllis
This is an elegant example for Christmas plants or flowers. Its lovely shape owes much to the beautiful flowers that look like trumpet. It has two main species the most prominent of which is Amaryllis belladonna. It is available in a different variety of shades such as red, white, pink t and orange.
2 Clematis cirrhosa 'Freckles'
It is an evergreen variety that shows us how amazing natural beauty can be. It is a clematis the lovely flowers of which appear in winter and grow to reach 10ft. The flowers are splashed and freckled in bright red with pink blooms that look like a cup.
1 Christmas Tree
This is a decorated tree for Christmas celebrations. There are wonderful varieties of this tree that represents the main kind of flowers used in any Christmas celebration. These varieties include Fraser fir, Douglas fir, Scotch want, Balsam fir, Norway spruce, Blue spruce, and White pine. Germany was the first to bring the Christmas tree tradition.
Now you can make up your mind and hold one of these flowers to offer it to your beloved person and fill your relationship with energy.