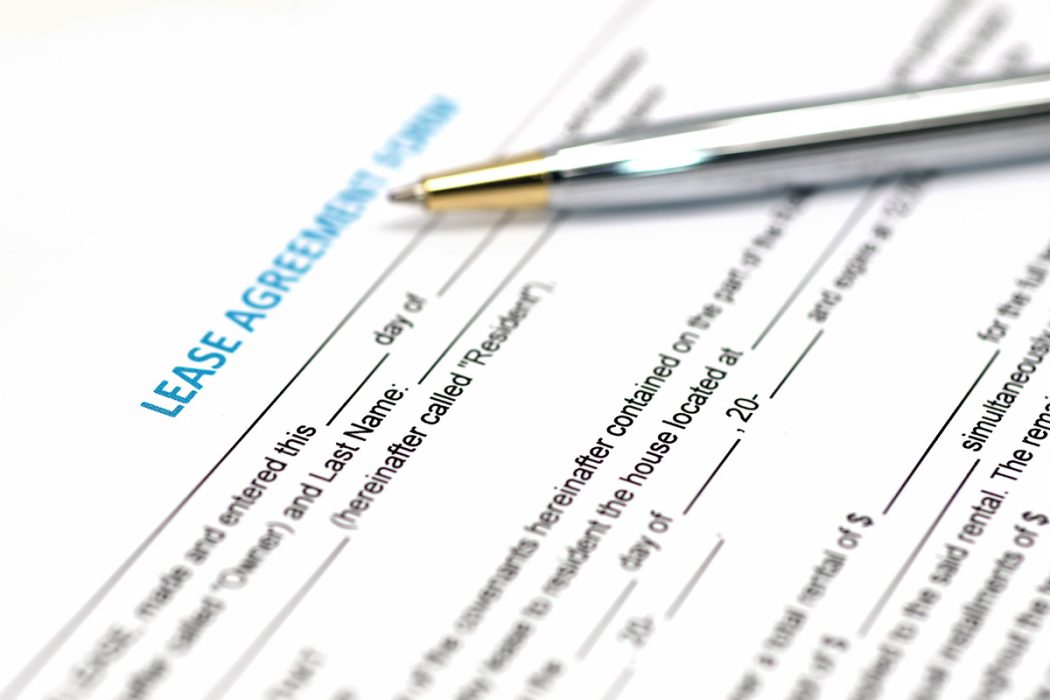 If you are renting out your first property, you may be wondering how to assemble your lease contract.  It is important to keep the lease airtight from any possible loopholes or liabilities. Besides exchanging contact information on the lease contract, here are the top ten provisions you should include in your lease:
1
Property Details
Include the address, and any details based on the utilities, storage, designated parking, or furnished arrangements.
2
Rent and Deposits
Always provide the rent, when it is due, and how it is taken. If you're collecting by check, write it down; if you're collecting rent by Venmo, make sure your tenants understand this from the onset.  If the rent must be mailed, provide the best time rent should be mailed in order to avoid late fees.  During the term of the lease contract, the rent is fixed.  The only other time there is a fixed or limited rent are in areas of rent control.  Note that it is illegal to charge rent higher or lower based on race, ethnicity, sex, orientation, religious affiliation, etc.  Otherwise, you may charge as much as you please, for better or for worse.  Understand that you must put in your own research to ensure the best chance of getting that rent check on time every month. You simply can't forgo credit checks; have prospective renters screened with Transunion SmartMove tenant screening services to be sure you place the right person—who can afford the property in question.
3
Lease Term
State the beginning and end date of the lease.  Include whether it is month-to-month tenancy or a long-term residency.  Most often, leases are only one year.  If you are planning on raising the price, you can only legally do so at the end of the lease contract.  If they renew the lease, they will have to pay the higher rent price.
4
Utilities
When writing the lease contract, be sure to include the utilities.  Declare who will pay what—some landlords will pay for trash and water, while the tenants pay for the phone, gas, and electric.  Less and less people need a phone line, so that may be unnecessary for you to include.
5
Tenant Maintenance Responsibilities
Clearly outline what you are responsible for in terms of maintenance.  As a landlord, you should provide services in case something goes awry, such as bad plumbing or broken garbage disposal.  Clarify what the tenants are responsible for, including cleanliness and reimbursement for a broken property.  This is also where you state what the tenant can and cannot do with the property, such as painting the walls.
6
Landlord Rights
If you want to maintain authority of the right to enter the property, you must declare it in the lease agreement.  State laws often stipulate that landlords can enter a property, but usually a notice will be required.  You must be informed of your state's specific laws in order to lawfully enter the property once it is lease.Otherwise, your entry will be illegal and the tenants can use that on grounds to create a lawsuit.
7
Pets
It is not enough to state in your Craigslist advertisement whether or not you allow pets.  This too must be included in the lease contract.  As a landlord, you have the right to prohibit ownership of pets on the premises.  Instead of restricting all pets, many landlords will restrict certain breeds or certain kinds of pets.  Most landlords only allow cats or dogs, or sometimes just cats.  Many insurance companies deem some breeds as "high-risk" and thus do not allow them.  Keep in mind you are not allowed to discriminate against owners who have service dogs or help dogs as these tenants need these for mental or physical reasons.  It is illegal to discriminate against them for this reason.
8
Behavior Limitations
It is simple: if you do not want throw large parties and disturb the neighbors, you must let them know in the contract.  There are also more obvious ones, such as no use, possession, or sale of illegal drugs.  If you do not allow smoking, you must state it here.
9
Sublet and Guest Stay Limits
Landlords often limit the stay time of one individual that is not signed on to the lease to prevent the person from becoming an unscreened tenant.  You must also include that the tenant cannot sublease or reassign their lease without your permission.
10
Grounds of Termination
There should always be a clause that states that the violation of any part of the lease is grounds for terminating the tendency according to state or local laws.
With these provisions, you'll be set for a fantastic relationship with your tenant.