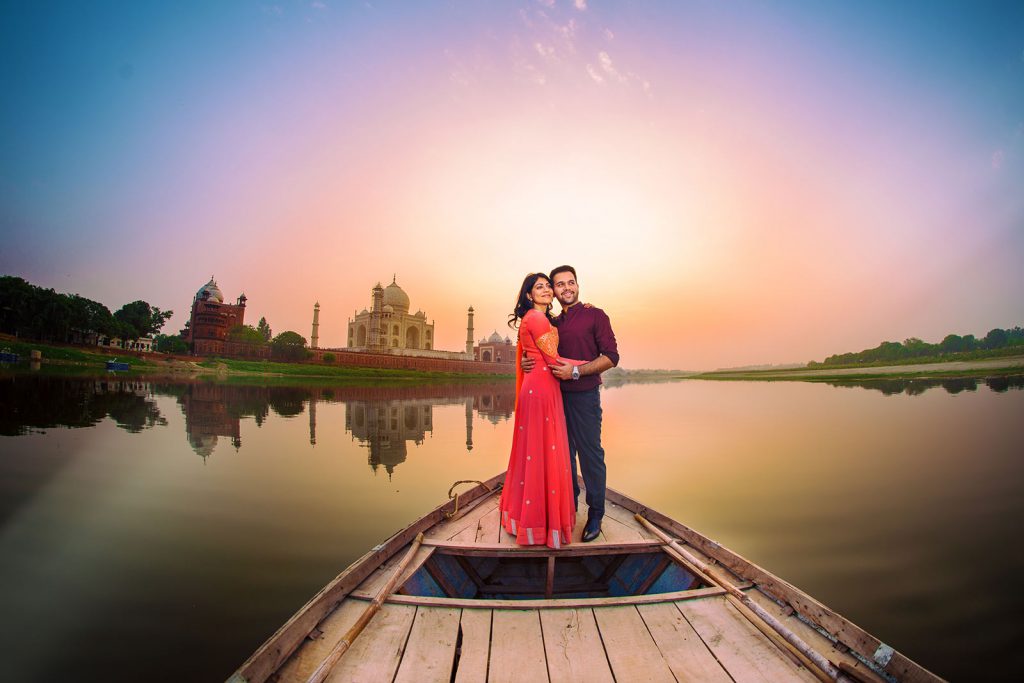 Photography is definitely a talent that you should either work hard to obtain, or you merely have it at your fingertips. However, you should learn how to use effective techniques and ideas that enhance the pictures. On one hand, some photographers largely rely on photoshop and external enhancement; on the other hand, some other photographers rely on what nature offers them and make it handy, so they can use it and enhance their work with effortlessly. Sunlight is one of the primary factors that affect the shots. We will not be exaggerating if we state that it can be, in some cases, the catalyst behind the appeal of some of these shots. Using sunlight to your advantage is one skill that should be appreciated.
Here are top 10 most talented and popular photographers who excelled at using sunlight to their advantage. 
10
Etienne Bossot
For over 10 years, Etienne Bossot has been practising photography at various occasions: weddings, travels and commercials. Not only does she hits different spots in South Asia to snap great moments that may have found their place in many photoshoot records but she teaches photography skills as well. In an
article on Fstoppers
, she gives out some tips on sunrise and sunset photography. One technique she frequently uses in the side light technique which enables her to place one object in the light, which consequently, renders the object of the opposite side covered in shadows.
9
Rick Sammon
Let's start off with the title bestowed to him by others, "The Godfather of Photography." Apparently, Sammon's career kicked off as an
underwater photographer
and it blossomed to a few underwater books and scuba diving training expeditions. Then, Sammon would go further to a point at which his career has fully thrived; he somehow shifted to landscape photography. Sammon would pack his bags with one thing in his mind; travel and wildlife, which consequently would lead to excelling at sunrise and sunset photography. On his own blog, Sammon offers some advice to amateurs and aspiring young photographers on how to get the perfect shot.
Tip number 1 reads, "Get a Good Guide. My guides, Andy and Mia Beales, chose the location and time of day (predawn) for a picture-perfect scene." Tip 1 is somehow preconceived by all photographers, but it also shows that he never discredits his guides. Then, the list of his efficient tips goes on till we reach this point that reads, "Include Reflections – When you have a good reflection, include it in the scene. Had I cut off the top of the foreground fisherman's head reflected in the water, the picture would look as though it was missing something." Such a point would be essential to sunset and sunrise photography and how to deploy the shadows and the reflection so they can become in handy.
8
Three Loves Photography
Mandy DiBenedetto has always had photography as a hobby of hers that she loves dearly, but she tended to go the extra mile and holds onto photography as a full-time job. All she aspires is to capture precious moments and off the cuff shots. Similarly, Alison Senesac decided to have photography as a full-time job after she had practised it as a hobby. Three Loves Photography has one purpose before their eyes which is creating candid and spontaneous shots that carry the genuine feeling that had witnessed.
7
Sunrise Fotografi
From Italy with love, Sunrise Fotografi is basically located in Santa Maria Capua Vetere. Through their all-in-Italian website, you can view the pictures they have captured on various occasions, ranging from wedding pictures to Christmas pictures, where the sun would cast its rays on the landscape.
6
C.H.I.T Photography
C.H.I.T Photography was basically established in 2012 in South Korea. C.H.I.T Photography is mainly specialized in wedding and engagement pictures, that's why sunlight and shadows are quite essential as they add the velvet touch on the picture like the team would cast a spell.
5
ShutterInk
ShutterInk has the ability to view your moment, capture it and write the intriguing story you want to tell with glitter and bright cardboard. Like most of the photographers on the list, ShutterInk is basically
wedding photographers
whose sole purpose is to make your wedding pictures stand the test of time, but of course, they cannot let go of the sunrise or the sunset that they can deploy in order to cast that spell of orange, yellow and brown mixed in the background.
4
Patken Photographer Inc.
The family-owned Photography studio was established in New York, Pat and Ken Gordon seized the moment they pursued rather than chanced upon. Their hard worked has resulted in blood,m sweat and tears. Throughout around 34 years,
Patken Photography
has been around thousands of wedding where they used various tools and techniques, including sunlight and shadows so that they can offer the best quality they can give. Patken Photography team has had the talent, education and hard work within them, which is an equation that not many photography teams have excelled at.
3
Helene Power Photography
Located in New York,
Helene Power Photography
finds its muse in pictures captured of new-borns. Sunlight is not an option that Helen Power would not exploit; it expressly showcases her talent. Her shoots are taken amid off the cuff moves and circumstances. You may find her pictures beaming with one statement, "Beauty lies in simplicity."
Apparently, we can give all the due thanks to Helene's husband since he was the one who has gifted her with a camera on her 30th birthday. The fact that she received that gift after over a quarter of a century raises another slogan that says, "It's never too late".
2
Belly Beautiful Portraits
If
Belly Beautiful Portraits
photographer is not binging on her jam, 70s and 80s music or recreating recipes, she is probably out there holding her camera and taking snaps of new-borns with all-pink background due to her girly tendencies. Besides all the accessories she embellishes her shots with, her photographic and artistic tendencies never cease to grace her work of art with the technique of using sunlight. Sunlight, when added to the pictures she captures, gives a sense of warmth and serenity.
1
Jen Pan Photography
Like most of the photographers listed here,
Jen Pan Photography
is specialized in maternity as well as new-born shoots. Jen Pan's style is a bit old-fashioned as she shoots in Analogue film and digitals. Being a parent herself, Jen takes in the steps that a devoted would take while having photoshoots of her kids; her work of art is off the cuff, genuine and candid. She believes that unstaged moments an poses are more expressive, and they speak of their true nature when captured.
After you have seen the cream of the crop in the field of sunrise photography and after you have seen their landscape choices, tell who you have liked their works the best.