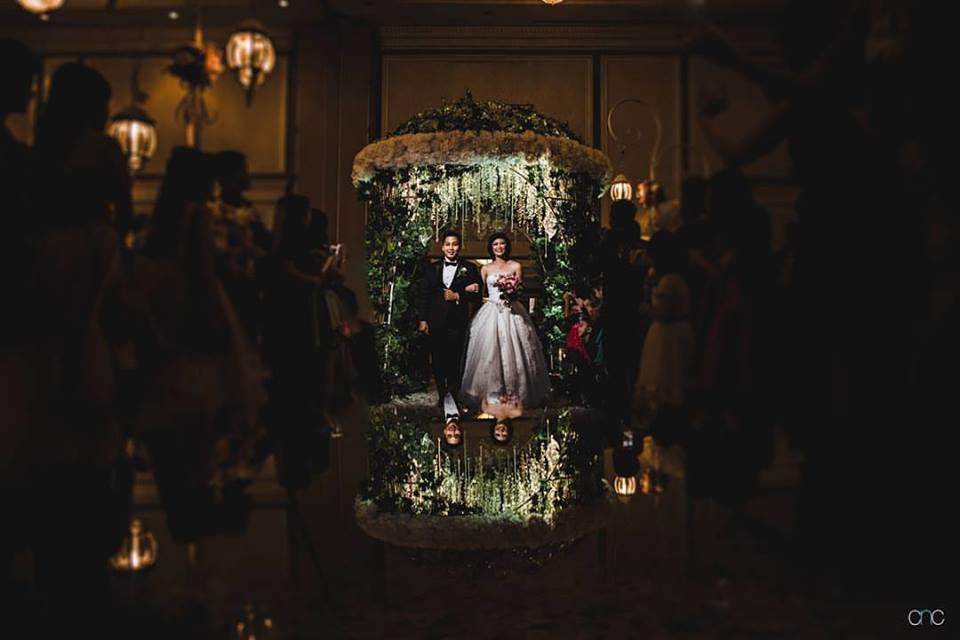 For the special moments of couples, photographers are right there. We have selected the top 10 wedding photographers from around the world. Enjoy the magic they've captured with an exclusive selection of pictures.
10 ENZO Recchia
ENZO Recchia is a passioned team eager to create a magical moment for the newlyweds. They have a unique way to record for life laughs and tears happening on this magnum event. ENZO Recchiais located in Italy. Miria Palmisano takes care of the whole event design. EnzoRecchia is the wedding photographer, and Vito Recchia is in charge of the CinemaDepartment.
9 Brian Callaway
Brian Callaway launched Cheese N Click in 2010. Cheese N Click believes in magic when it comes to weddings. They claim that they can take pictures of feelings, not just the moments, which makes their photos unique. The company is based in Jakarta city in Indonesia, offering incredible shots for the surrounding area.
8 Fernando García
Fernando García is a Mexican artist who has specialized in weddings. As a photographer, Fernando is a sensitive person who likes art and combines the two to deliver extraordinary moments that will take the breath away of the many couples that hire his services. He has won many awards, including the 1st place in bride portrait and pure art. As a member of the FearLess Award, Fernando continues to create unimaginable takes on the most important moments of a couple.
"Here Comes the Bride" is the legend to announce Ruben Papoyan is a Wedding Photographer. He has attended weddings in Armenia, working from Yerevan. His portfolio is full of photos with personality. Ruben knows the exact moment to capture smiles and joy on the faces of the bride and groom, as well as their invites to celebrate their union.
Erika and Lanny Mann run Two Mann Studios. Their mission is to set a documentary testimony in photography to weddings. They have traveled all around the world capturing precious and intimate moments. Their vision is to tell a story. They use compelling images to make the wedding tale entertaining. A work of art is the final goal, and they accomplish it on every shot they take.Erika Mann knows how to use light to her advantage to make some of the most beautiful photo shoots. The experience when getting them into action is that of a real adventure. Their home base is in Canmore, Canada from where they travel to wherever weddings take them.
Erin Chrisman is one of the founders of Chrisman Studios. The group is composed of 4 expert photographers and a videographer. They team up to create a documentary including photos and films. Life is their what they celebrate to record the single moments of joy when they join during a wedding. Chrisman Studios is currently in San Francisco and Charleston. However, they have taken shots in many locations, including Spain, Jamaica, Mexico, Bali, Mongolia, Italy, Bhutan, Canada, Venezuela, Thailand, Bermuda, Iceland, Colombia, Costa Rica, Caicos, Israel, Puerto Rico, England, Greece, Turks, and Guatemala. They have done shots in the most exotic locations and on local backyards, creating both unique experiences.
 4 Fotoshoot Productions – Mauritius
Fotoshoot Productions is based in Curepipe, Mauritius. Curepipe is known as the city of light, located in the Plaines Wilhems District. It is a small town with a talented group of photo shooters. Jean-Jacques Fabien is the principal photographer, coming from France with over 20 years of experience in his pocket. He has shot wedding moments to save to posterity on remote locations. They always find a way to make an artistic shot to create a magical time for the couple.
Gonzalo Nuñez is a wedding photographer from Cancun, Mexico. On this picture we see how Rachel and Matt take their wedding celebration to a remote beach with just a horse. The journey is fun and creates a magical ambiance. He works under the Photojournalism style to document and capture every candid moment on the wedding day. The family is one of the primary focus of Gonzalo's shots, taking good care of capturing all the smiling faces to be kept forever.
Giri Stills is a candid wedding photo teamdedicated to capturing expressions on his shots. The unawareness is crucial to get the real emotions on the marriage day. They are based in India, serving Bangalore Chennai, Coimbatore, Tirupur, andTrichy. They started with a couple of friends and a photo dream. Now they are more than 20 photographers to cover a broad range of events. They have professional equipment to capture the most treasured moments of couples. Their most experienced photographer has 25 years capturing moments. The bride and the groom are their primary focus and tears of joy will always be recorded for posterity. The talented cinematographic skills of Giri Stills are just an added value to tell a story that is visually attractive and entertaining. They see videos as a movie song, which is dynamic and has a story to tell. The main cities they cover are Chennai, Coimbatore, Tirupur, Trichy, Erode, Salem, Bangalore, andKarur. However, they can go anywhere in India.
FerJuaristi is a passionate artist who wishes to create a unique and personal record on weddings. Each image is meant to transport the newlyweds to the moment that sealed their union on the days to come.