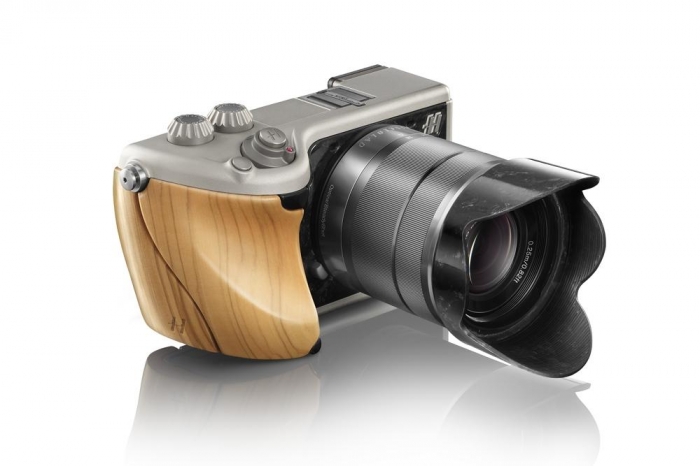 Training, gaining experience and learning a few tricks are not enough for getting high-quality photographs. It is essential for you to look for a good camera that can help you to make use of the experience that you have and to be able to take better photographs. There are too many cameras that offer all the features that you may need while taking photographs but you have to bear in mind that the more features you get, the more expensive the camera will be. There are good cameras that cost thousands of dollars, while there are others that cost millions of dollars and not just thousands. The million-dollar cameras are those antique cameras that do not offer many features but can be rarely found. Although the antique cameras are very costly, they are not better than digital cameras. Here is a quick glance at the top 10 most expensive digital cameras that you can ever find.
10. Sony Alpha A99 – $3,300
It is one of the best cameras as it features SLT technology with an electronic viewfinder, OLED technology, 24.3 megapixel resolution for the images, full frame CMOS sensor which was especially developed by Sony for this model and 2.4 million dots resolution for the viewfinder.
9. Canon EOS 5D Mark III – $3,900
It features a full frame CMOS sensor, numerous options for shooting and unique ISO range from 100 to 25,600 and can be expanded to reach 102,400, 61-point AF module. This camera allows you to take photos with a high resolution of 22.3 megapixels and to record movies with full high definition.
8. Nikon D4 – $6,000
It is a fast digital camera that is perfect for professional photographers as it features FX format CMOS sensor of 16.2 megapixels, EXPEED 3 processor and 51 Autofocus points. The combination between the CMOS sensor and the processor in this camera allows it to deliver many stills up to 11 frames per second.
7. Pentax 645D – $10,000
It is a medium-format digital camera that delivers high-quality images with high resolution of 40 megapixels which allows you to print images in the largest sizes. It features 44×33 mm CCD sensor with a high resolution of 7264×5440, glass viewfinder, trapezoid pentaprism, 11-point autofocus system, 98 percent field of view, interchangeable focusing screens and ISO range from 100 to 1,600.
6. Canon EOS 1D Mark III – $12,000
It is one of the best digital single lens reflex cameras as it features 45-point Autofocus, ISO range from 100 to 3,200 and can be expanded to become from 50 to 6,400, 28.1×18.7 mm CMOS sensor with a high resolution of 3,888 x 2,592. It also allows you to get 10.1 megapixel images and has the ability to quickly deliver images at high quality.
5. Leica S2-P – $30,000
Leica is one of the most famous brands that is sought after by many professional photographers for the features that it presents. This model that is presented by Leica is perfect for outdoor photography as it has the ability to resist water and features a long life for the battery. It delivers high-quality images of 37.5 megapixels, has 30 x 45 mm sensor and creates unique images which are high in their sharpness and color.
4. Panoscan MK-3 Panoramic – $40,000
It is a panoramic camera that can capture panoramic and flat images and can also be used with most of the virtual reality players such as Flash VR, Quicktime VR and Java-based players. This unique camera can capture a 360-degree image in a short time which is less than just 8 seconds. It is also used for other purposes such as tactical mapping by military and taking photos of the crime scenes by the police departments.
3. Phase One P65+ Digital Back Medium Format with 645 DF – $40,000
It is a medium-format digital camera that delivers images of high quality to the extent that it can create a 15 megapixel image at an ISO of 3200. It features a full frame sensor, a 645 DF body, high resolution of 65 megapixel which allows you to print poster sized pictures and images which can be displayed on oversized monitors.
2. Seitz 6×17 Panoramic – $43,000
It is one of the fastest cameras as it has the ability to deliver 300 megabytes of data per second and it also creates images of high quality with 160 megapixel resolution. This camera is a perfect choice for professional photographers who need a high resolution for capturing images of different subjects such as group shots, architecture, landscapes and other subjects that are necessary to be captured with a high resolution.
1. Hasselblad H4D 200 MS – $45,000
It delivers high-quality and detailed images with unique resolution. It features 36.7 x 49.1 mm CCD sensor, 50 megapixel resolution, True Focus with Absolute Position Lock processor, a piezoelectric motor which moves the sensor and positions it precisely between every shot and 200 megapixel multi-shot technology that makes the camera capture 6 shots in just one RAW image.
Which camera do you like the most?