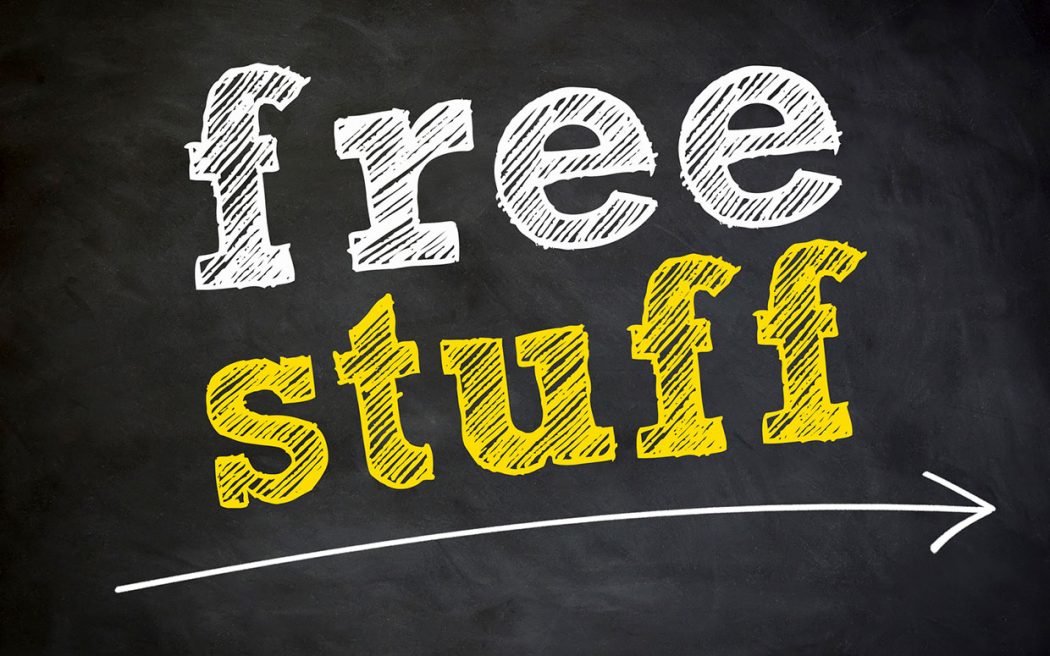 Who says that there's no such thing as free stuff? Freebie sites are here to change this perception offering up to minute free deals from around the world. They are your ultimate stop to collect free samples, discount vouchers, and coupon codes for most authentic products.As we all know that spring is close by. There's no best way to celebrate spring than filling your baskets with flowers, Easter eggs and of course spring freebies! FreebiesDip acquaints you with top 10 freebies to enjoy this spring and make the best of Saint Patrick's Day, Mother's Day, Easter and many more spring celebrations to come!
1

Free Fitness Classes

Good news for the staff of the University of Notre Dame! RecSports is offering free fitness classes to students, faculties, retirees and spouses of these groups. No registration is required. Interested participants are just requested to be punctual on the locations of exercise classes. Adidas Studio is also calling all female gym fanatics to London to attend their fitness program presenting free workouts, run clubs, and nutritional workshops. So, get in shape this spring with these fitness freebies.
2

Free Spring Illustrations

Our designer friends can gather free spring illustrations and unique background kits from Far Far Hill Blogspot. You can use them in your own scrapbooking, wallpapers, artwork, miniatures, collages or prints. Surprise your mom this Mother's Day with colorful design freebies to incorporate in your gift cards. These floral illustrations will give you the right spring feel! Download their seasonal kits for free.
3

Free Spring Printables

"The Balance" has enlisted 15 free spring printables for you to choose from. Celebrate the season of growth and renewal by downloading and printing spring decorations for free. You can also find freebies for Earth Day and Mother's Day. The paper decorations include garlands, art prints, banners, stationery sets, cake/straw toppers, wreaths, pinwheels and more. These decorative templates are provided with free instructions to guide you on how to cut, fold and assemble your decorations.
4

Free Spring Resources for Kids

We came up with excellent spring freebies for your kids to enjoy too! Monsters Ed brings up spring resources so that your kids can be active participants of the spring festivities. The spring fun pack includes seasonal coloring sheets, garden printable pack, matching games, cutting/pasting activities, dot markers and so on. These freebies will not only keep your kids entertained, but are also a great source of their grooming and learning.
5

Free Spring Samples

Free spring sample boxes are also being released this season to provide you with the best quality products. Sample Source believes in 'Try Before You Buy' to make smart shopping decisions. It gives a sneak peak of its spring products for this year, which is absolutely free. USA/Canada members can pick the products they want to try and they'll send a sample for free.
6

Win Spring Prizes

Hurry up and enter free competitions to win prizes at Win Spring. They've got great prizes in store for you; from technology, seasonal fashion, makeup, jewelry, travel, so on and so forth. You can also enter to win cash prizes daily, monthly or yearly. You can submit your free entry for the prize you wish to win. You can enter as many competitions as you want each day to increase your chance of winning exciting spring goodies.
7

Free Seasonal Teaching Resources

Seasonal teaching resources from Laura Candler extends you active engagement teaching strategies to keep your kids on task and learning during special times of the year. You can also benefit from free live webinars, webinar products, and workshops to help you indulge your children in healthy activities. You will also find free informative printables and seasonal products to save planning time and easily implement the strategies.
8

Spring Sweepstake

Sweepstakes are an easy way to try out your luck, as they rotate throughout the year. One such spring sweepstake is offered by Freebie Mom which will end on April 11. So, go and test your luck if you fulfill their eligibility criteria. Although you can only make one entry, but there is a limit of 50 bonus entries throughout the entire sweepstakes period. Follow the instructions and win grand cash prizes.
9

Free Spring Fishing Classic

Spring is a great time to pull out your fishing rods and head to the lake with your family. Bass Pro has announced their Annual Free Spring Fishing Classic to provide exciting fishing freebies not just to you but to your kids as well. The offer is valid till March 5 with gift cards up for grabs. Activities and giveaways include exclusive events and fishing products for kids along with proseminars and workshops for women.
10

Free Restaurants and Grocery Deals

Satisfy your appetite this spring by availing amazing coupon codes and deals listed by Springs Bargains. You can enjoy your spring free or cheap at renowned eateries. Similar deals and promo codes are offered by Eat Drink Deals to keep you happy and full throughout the season.