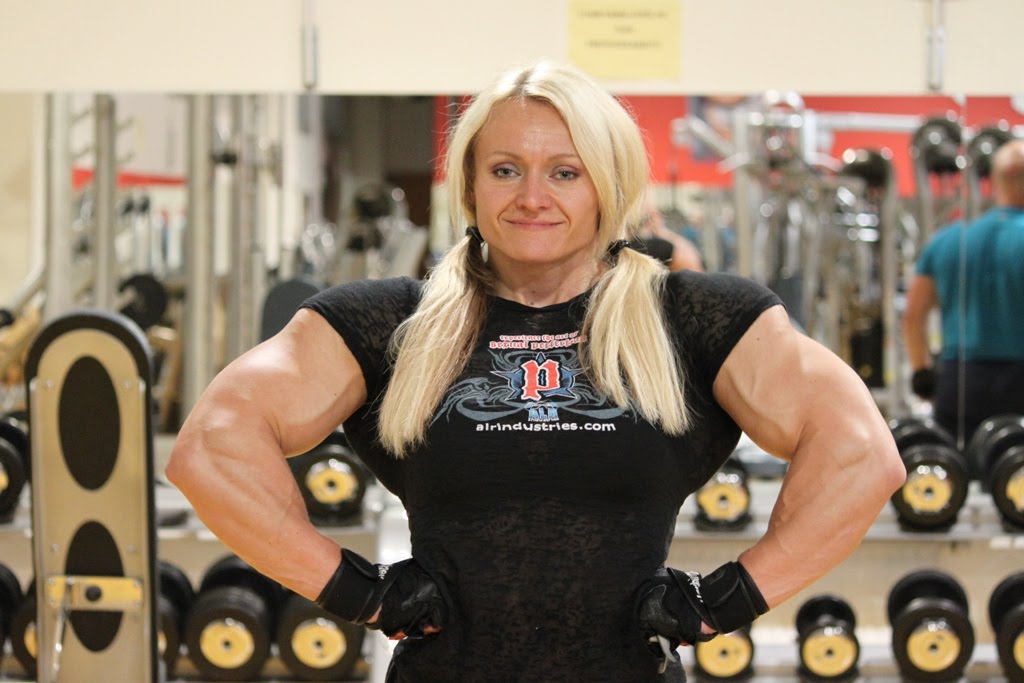 Bodybuilding is greatly linked to men, yet women also have been innovative in this field, and after years of tough training, researching anabolic steroids information, and a strict diet regimen, they managed to reach their goal. Here are the top 10 female bodybuilders.
Irene Andersen was born in Denmark in 1966. She was raised in Malmo yet moved to Gothenburg when 20, Irene experienced years in the gym, and worked hard to put up this magnificent body, she is deemed to be one of the most winning among female bodybuilders. Her height reaches 5.7 ft. Her goal is to be qualified to Ms Olympia.
9 Lisa Aukland
Lisa Aukland received the IFBB Atlantic City Pro Women's Bodybuilding Championships that was performed in 2008 in Atlantic City, New Jersey. Lisa wishes to be placed in the top 3 later this year at the Olympia. Indeed, she has joined her coach, Mike Davies, in working, since becoming Pro. In addition, her knowledge as a powerlifter has been fruitful to her discipline.
8 Ana Claudia Pires
Ana Claudia Pires is a Brazilian bodybuilder. She is Rio de Janeiro state champion for 8 times, Brazilian champion for 4 times, South-American champion for 2 times and is ranked 8th twice on the World Championship. In 2005, she joined the Worlds Amateur Championship and in spite of the huge muscular volume and definition, she was ranked the 15th for excess of mass for the European criteria, and she believed that this was great because she has always imagined being as big as possible, paying no attention to the judge's opinion.
Brigita was born in Slovenia. Indeed, the 31-year-old bodybuilder originally started to have a career in the fitness class of the IFBB competitions, yet when judges told her that her physical type was fitter to straight up bodybuilding, she made her way. When getting her IFBB pro card back in 2009, she has done fairly well for herself. She got the IFBB Tampa Pro in 2010 as well as the Europa Battle of Champions also in the same year, and was ranked the 10th joining the Ms. Olympia competition.
Since gaining her pro card back in 2007 she has been ranked the 7th at the New York Pro (2008), 3rd as well as 2nd at the Tampa Pro, then 10th at Ms. Olympia 2009, and 8th at Ms. International in 2011. Actually, she may not be prepared to challenge the bodybuilding superstars, yet Chandler is still a power to be reckoned with.
Dayana Cadeau is the hugest female bodybuilder to ever appear of Canada. She was born in Haiti, yet was raised in Quebec. The 45-year-old IFBB experienced person turned pro way back in 1997 and, though she has never received an IFBB event, she's been a tough competitor all over the years. Her life includes 2nd rank in the Ms. Olympia and Ms. International and a list of 1st places in the lightweight class. She finished 5th joining last year's Ms. Olympia.
4 Sheila Bleck
Till now, her greatest finishes in IFBB competitions include a 2nd place at the 2010 New York Pro and a very hard 4th place finish at last year's Ms. Olympia. It is a short career life, to be sure, yet this Oregon native looks to be going up the IFBB food chain.
Cathy LeFrancois will almost surely exceed Cadeau with a few more excellence finishes. Of course, LeFrancois has by now won the IFBB New York Pro 3 times, the Tampa Pro once, and finished in the top 10 of Ms. Olympia. LeFrancois could without problems snap the top 5 at this year's Ms. Olympia.
Alina was born in Romania but at present lives in Switzerland. The IFBB pro bodybuilder only has a few truthfully notable finishes including an 8th place finish in the 2010 Ms. The world will see whether she can seize the next step when she vies in the Ms. Olympia for the first time this year.
The world of professional women's bodybuilding is totally controlled by the two women. One of them is 44-year old Yaxeni Oriquen. She has received Ms. International four times and has won Ms. Olympia and set 2nd or 3rd five times. Actually, that's not even mentioning a veer of top 10 finishes in the big IFBB competitions.