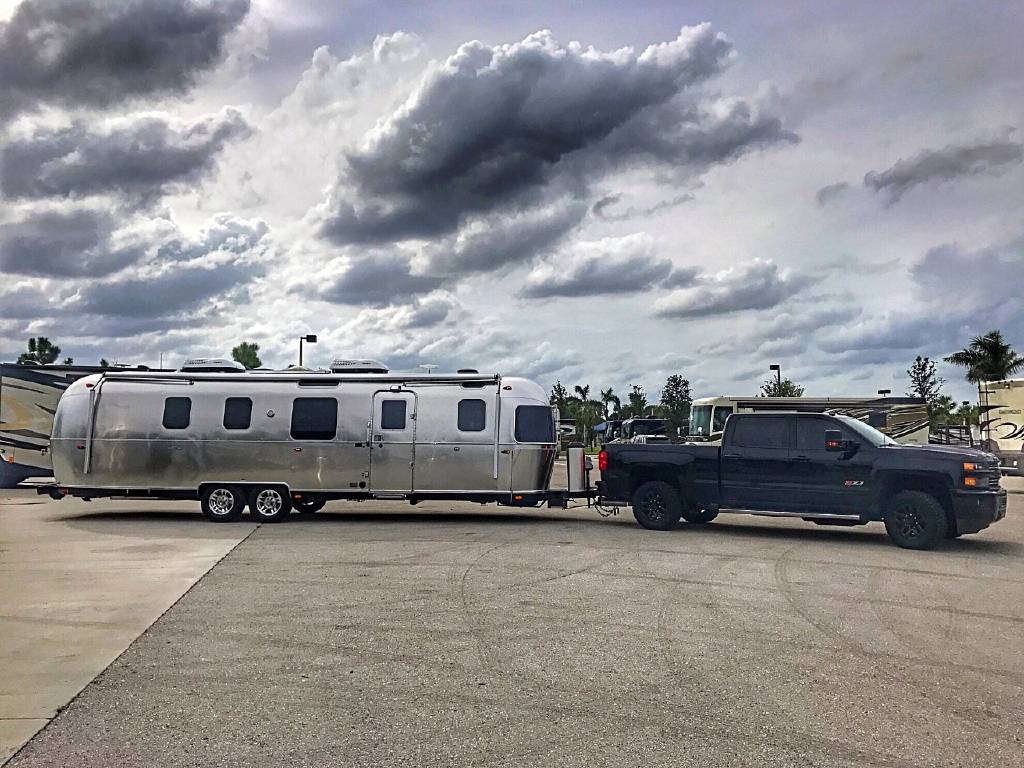 Auto
Top 8 Most Popular Trailers that Will Be up for Sale in 2022
Life is too fast to sit idly by and never go anywhere. With travel trailers on the rise, many travelers are seeking the adventure of the road. Nothing beats going on a road trip with friends and family with a trailer that offers excellent camping amenities, comfort, and convenience.
Why Pick an RV Travel Trailer? 
These are the most popular types of trailers because they are more affordable and easy to tow for most vehicles. While you may not be able to tow it with a Toyota Corolla, you can certainly tow a small trailer with an SUV, minivan, or truck. The travel trailer also has the same convenience features as a fifth-wheel trailer or a motorhome without the size or cost. You can fit a group of people in a trailer, and there's a lot of cargo room.
What are the Best Travel trailers for sale in 2022?
If you're ready to go on an adventure, the travel trailer is the best option. It can easily be towed, and it's the right size. It is perfect if you are looking for a small two-person trailer or want to fit a whole group inside comfortably.
These are the latest trailers for sale available with the highest ratings.
1

Forest River Cherokee Alpha Wolf
Forest River is actually a Berkshire Hathaway company. This brand sells many trailers and motorhomes, but their Cherokee Alpha Wolf is the best in terms of comfort, technology, and size. It's a lightweight trailer and was rated best-in-show. With insulation throughout and a length of 31.6, you can easily fit a dozen people inside of this trailer. If you don't buy trailers or have never ridden with a trailer hitch before, the size of this one might intimidate you. However, the Alpha Wolf is easily maneuverable and offers comfort for the whole group. You'll be able to escape the weather when you're camping or take a break on the road and dine inside. There's also plenty of storage space too.
2

Winnebago Minnie Drop
This is a lightweight travel traveler that's under 5,000 pounds. So basically almost any SUV, truck, or minivan can haul it even if you have it packed with cargo. This is technically a pop-up camper because it's so easy to set up. With its durable exterior and spacious interior, you can fit a small group of four people inside of this Winnebago trailer. With a length of 18.4 feet, it's easier to tow than almost any other trailer, and it's aerodynamic. If you're looking for something comfortable and convenient to tow, the Winnebago Minnie Drop is as easy to work with as they come. You'll be camping in style with ease.
3

Cruiser RVs Shadow Cruiser
The Cruiser RV brand is known for its selection of RVs and camper trailers. The Shadow Cruiser is one of the best models because it's known for space and minimalism inside. With a length of 22 feet and a huge bedroom area, there's plenty of room to fit a group of 8 to 10 people inside comfortably. In addition, the Shadow Cruiser is one of the only trailers to come with a furnace. The artistic exterior and well-made interior make this RV a dream for those who want to camp in style and have lots of storage space. The dark wood interior and beautiful lighting make this trailer fun to camp in as well. You'll get a lot of compliments on its style and design while also enjoying several amenities. You might want to tow this RV with a bigger SUV or truck that has a larger towing capacity.
4

Jayco Hummingbird
Looking for a family RV? Jayco is the perfect brand if you want a comfortable trailer with space and amenities for your whole group. The latest Hummingbird is more spacious and stylish than any of the previous trailers. This includes new smoke glass interiors and LED lights, as well as a dinette area that includes plush seating. The Jayco Hummingbird is made to be small and lightweight, but it still comes with lots of comforts, such as a Simmons mattress. The exterior also features LED lighting. One of the best features about this trailer is that you can quickly set it up at your campsite and start cooking. There's plenty of room for everyone to sit and relax while you do.
5

Airstream Classic 33FB
Another company that everyone loves for motor homes is Airstream. You'll find all kinds of large and small trailers through this brand. They are known for the classic aluminum exterior. However, they are also known for their luxury innovations inside and out. The Classic 33FB is a high-end trailer that offers an elegant interior with new upholstery, wood flooring, comfortable furniture, and a colored ceiling that makes it feel more spacious. One of the best features of this trailer is the projection television included. The television is 65 inches wide and is featured prominently in the living area. You can also easily control the climate inside with the Quietstream controls. You'll love the way that the Airstream trailer looks and feels, and the luxury comfort amenities make it always popular with campers.
6

Grand Design Reflection
If you want a well-made travel trailer with tons of room for everyone, then the Grand Design RV trailer is the best way to go. With this large, banner model trailer, you may need a larger truck or SUV with higher towing capacity. This is a heavy-duty trailer that can house more than a dozen travelers inside. With a length of over 35 feet and a queen size bed included, this trailer is very comfortable and spacious. The living area has entertainment features and a roomy dinette area where you can lounge and cook. The large window design makes it fun to ride in or just hang out around scenic views.
7

Dutchmen Aerolite Travel Trailer
Dutchmen is another family brand of RVs that is well known in the camping community. The Aerolite is a lightweight trailer that has a spacious floorplan and comes with plenty of amenities. There are actually 16 different floor plans available for the Aerolite depending on how you want to design your interior space. The trailer features multiple tinted glass windows, double door refrigerator, LED lighting, audio soundbar, and a spacious bedroom with a bed. You'll also love the powerful 13,500 BTU air conditioner that keeps the trailer cool while you're on the road or when you set up camp.
8

Keystone Passport Elite Travel Trailer
If you liked the Dutchmen Aerolite, then this trailer is about the same but with a few fewer floor plans and a lower price point. The Passport Elite comes with six different styles, but each includes furniture with high-grade fabric and plush cushions. It includes a powerful 13,500 BTU air conditioning unit, microwave area, dinette, and large bedroom. The Keystone Passport Elite is designed for large groups and built for comfort. You'll love the space inside and the variety of different colors available.