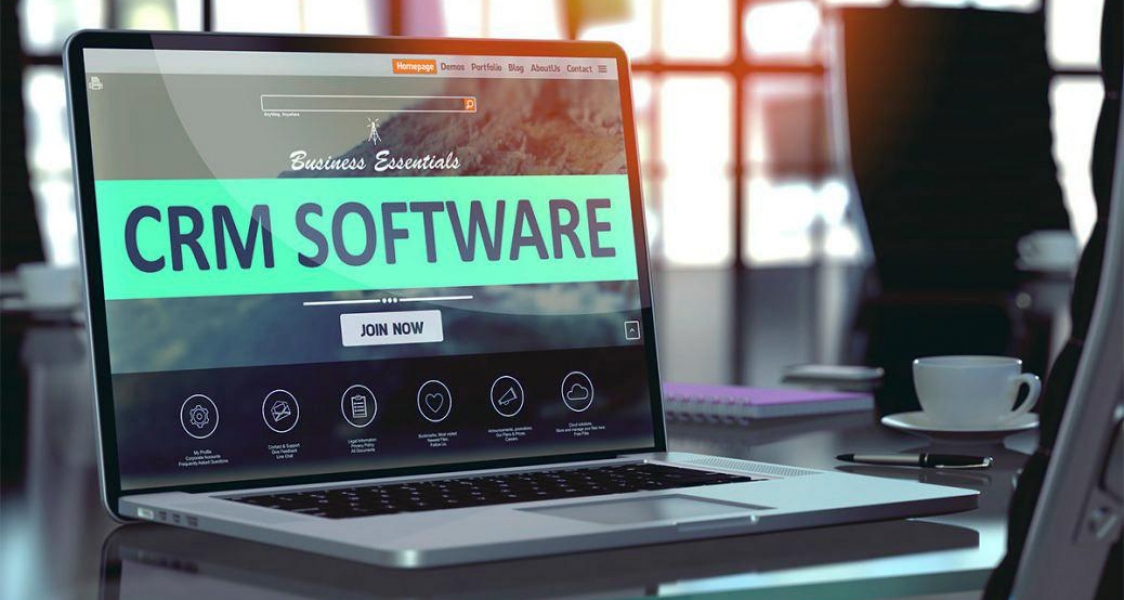 Customer relationship management, or CRM, is an essential aspect of any business. It is the tools and strategies that allow the business to deal with customer data effectively. CRM has developed hand in hand with the advancement of computing technology and grown much more complicated. From handwritten notes to digital databases, CRM made a significant shift towards more efficiency. Today, for your business to achieve competitiveness, you need custom CRM software on which a reliable system can be established.
What is CRM software?
The main purpose of CRM software is to enhance the connection between businesspeople and their customers, aiming to personalize their experience with the business. CRM software also acts as a platform that links the departments of an industry together: customer service, sales, marketing, etc. The efficient, custom CRM software enables the users to reach out to real-time client data easily and quickly. Also, SaaS and cloud computing has way boosted CRM, allowing the users to log into the platform wherever the Internet service is available. So, we can say that we live in a time where communication between businesses and customers has not been more revolutionary and effective.
Custom CRM vs. Ready-to-use software
Now, a question poses itself; what is better to go for: custom or ready-to-use CRM software? Well, you should know that CRM platforms deal with unique aspects of the business, including the operating style, inner processes, and team. Therefore, many business people find it challenging to use ready-to-use CRM software such as HubSpot and Zoho. A CRM with features that perfectly fit their needs is what almost every enterprise after. Until today, no CRM software that works for everyone perfectly has appeared. Custom CRM platforms are therefore needed to achieve the most efficient management system, analyze and store your customers' data, and ultimately get the highest potential revenue.
How to choose a CRM software development company

?
It is a significant decision that each startup or small business owner should make wisely and mindfully. The following are six factors that would help you do so.
1

Determine your business needs
To pick up the right CRM software developer, you need to identify the needs of your enterprise first. This would make the searching process organized and your choice fruitful and effective. You could do it at the initiation of your project or whenever you decide to switch into a different customer relationship management. The most important thing is to base your choice on the current needs of the business. For example, do not go for impressive options that your team does not need, for it would be a waste of time and money. And keep in mind that among the essential CRM software features are extensive contact management, Pipeline management, and reporting and analytics.
2

Find a developer provides the specific integrations you need
You need a CRM that integrates with the custom features of your business, such as the inner databases and online call systems, not just with some popular social networks and email platforms. The business team employs different tools to communicate with the customers and record their data. The more unusual these tools are, the greater is your need for a reliable CRM software developer who can provide you with the custom platform that satisfies your requirements. Needless to mention that you should not consider non-custom CRM software if your enterprise, whether a startup, large industrial company, factory, or B2C network, offers a unique service idea.
Besides, you need to make sure that the CRM software does not include functions you do not need, for obviously, it would be a waste of time and money. It is another point that emphasizes your need for a capable developer and the importance of discussing the details of everything you need and don't in the CRM platform you are initiating.
3

Go for software reflects your business identity
Perfectly capable CRM software is not only the one that answers your needs but also reflects the identity of your business. Therefore, you need a custom CRM platform that allows your business to stand out among competitors. A custom CRM software developer provides software with customizable UX and UI design, which will boost the HR branding, for example. It would also allow you to contact the clients via emails and messages in a non-standardized way, one that is more expressive of your brand's identity. Ready-made CRM software companies, on the other hand, could do you the opposite, for they produce templates. You could easily find yourself using a CRM platform with similar features, algorithms, and designs to those of your competitors.
4

Involve the sales team in the decision making
It is important to involve the sales director specifically as he is often responsible for making the decisions on the CRM. His/her opinion on the CRM software features and the service providers is significant, for they know what their team needs best. Plus, letting the team takes part in choosing suitable CRM will make the later adaptation process much easier and less challenging. Remember that benefiting from the effective opinions of the team will help you reach the most satisfying decisions possible, and will ultimately allow your team to perform their duties effectively and achieve impressive results.
5

Look for the reviews and feedback
Before hiring the service of a CRM development company, you need to take some time to look for feedback and reviews of previous clients. You could do it by searching the internet for online customer reviews or asking friends or business owners who have already ordered CRM software services. Among the websites that you can check for reviews are G2Crowd, where you can find comparisons between different CRM service providers based on reviews' data, Capterra, and BestVendor. Such a step may take time and effort, but eventually, you will accumulate useful knowledge on CRM software developers, and how others are using the software you want to purchase.
6

Contact the CRM developers
After finishing the previous step, it is time to start contacting the CRM development company/ies that you have selected. When you speak to the representatives from the customer service or sales team, make sure to ask about specific points. Tell them the details you need and ask if they can offer a custom CRM that comprises all that you need. Make sure to bring up the unusual demands specifically. Then, let them explain in detail how their software will fit those needs. Enquire about the questions or issues that popped up to you during the search step. Doing this will make the picture clearer, and you will get accurate knowledge of what precisely each CRM software can offer your business. You could inform your team of the information you gathered and let them participate in making the final decision.
Picking the perfect custom CRM software development for your enterprise is one of the essential matters you have to deal with. The previous tips should help you make the right decision that satisfies your team and answers the business needs.