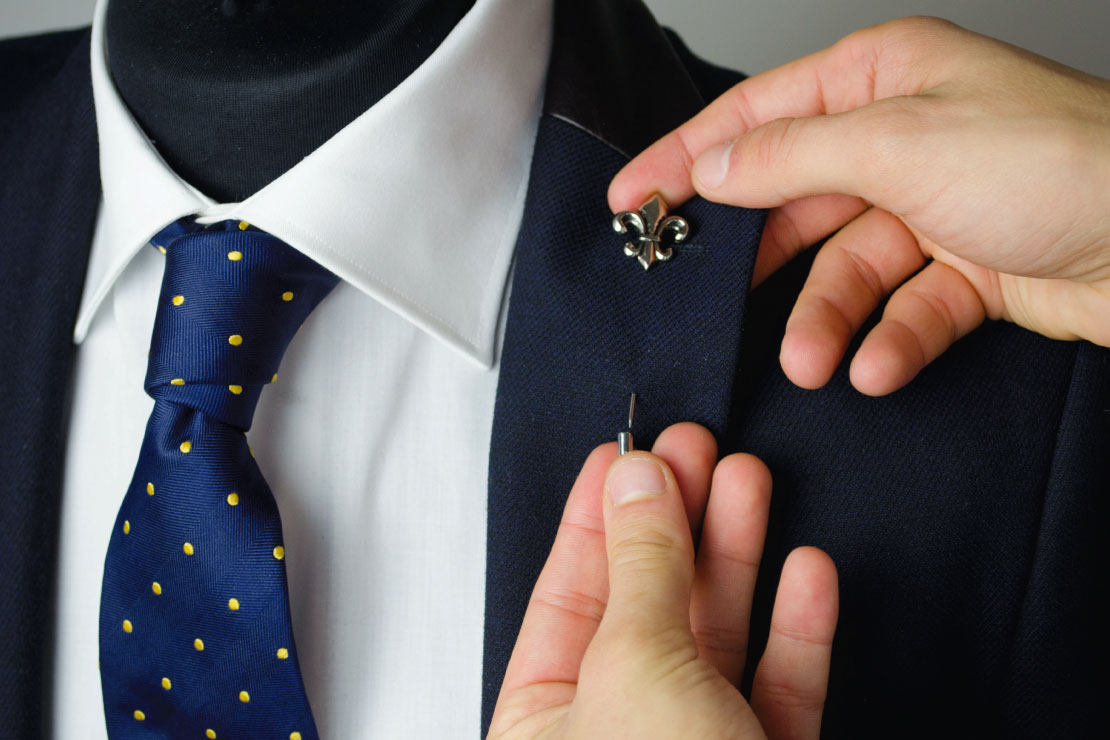 Lapel pins, a few decades ago were worn only for formal events. Nowadays, its been considered part of every business organizations, whether it is for branding or promotion. In business, it is essential to let people know you exist.
More importantly, they have to be familiar with your brand. People consider brands when buying products or availing that service your offer. A brand will define you as a business. It will be your name and your business image. Business entrepreneurs need to promote and advertise. Its a way of boosting sales and profits.
Lapel pins are not only ornamental, but they also indicate affiliation to an organization. It can be worn for various reasons. We notice celebrities, politicians, leaders of different organizations and even employees from different business establishments.
Pins have a vital role in the business world, and the unifying theme of having them is pride. In whatever case, whenever you notice anyone wearing these lapel pins, you always presume their support to an association. Customizing Lapel pins according to your choice is possible. They are available in many styles and sizes or even designs.
You can use these pins for various purposes. It could be for branding, identification or even in the launching of new products or service. The fact that it has a wide range of choices, it can always fit the needs of any company operations. And it can provide various advantages.
1 Promotional Pins
Pins are one of the essential parts of the organization. It can be a tool for promotions. You can use them to let people know that your company exists. The pins are a way of promoting products during events. Wearing promotional pins or badges can be an effective way of allowing people to recognize your products. You can even try them during the launch of your new products and also use them as giveaways to your customers. Promotional Pins can be a useful tool for sending the message to your customers.
Besides this, you can also use these pins as marketing collateral. Promotion with the use of marketing collateral can increase customer loyalty. It is like giving unexpected gifts to them, and high-quality pins can do that job for you.
2 Branding with Pins
In the business world, a corporation or organization gets the recognition with their logos or taglines. The good thing with the lapel pin, they can be customized and allow you to transform it with your company logos. Wearing your logos through a lapin pin can help you raise general awareness of what you offer and who you are. The strong brand presence and visibility can add up to the proliferation of any business.
During events or conferences, these pins become your identity. They can help recognize employees as part of the company who wear the pins or badges. Thus making it essential in all any activities. More than that it can help you gain more attention from the participants of the party or delegates in an event.
No need for a lengthy introduction because one can quickly identify people as a member of an organization. Furthermore, it can reinforce memories when coming across the logo or tagline.
3 Elegant Way of Recognizing Employees
Aside from keeping your focus on the details of growing your business, it is also vital that you recognize your employees. They are the backbone of the company. Without them, you may not be able to realize any plans or goals. They are the executioners. Keeping them motivated means keeping the business active.
In addition, you can motivate them by recognizing their hard work. Thus lessen the turnover ratio and keep you away from the stress of the hiring process again.
Recognizing the hard work of employees or appreciating their achievement is one way of effectively boosting morale. Customized label pins can be used for that purpose on different occasions. It could be the completion of a project, job anniversary, hitting quota or target, and many more. Therefore, make employees feel special with lapel pins.
It would be the best way of tagging them as the best employee or achiever of the year. Allow them to wear their achievements with the pin. It will not only boost their confidence but will also add up to the beauty of their suit or uniform.
4 Service Award Pins
Reward or recognize employees with service award pins. It could be a year of service award to remember their career milestone. Service Awards can be a way for letting them know that you appreciate their contribution to the company. A service award is a valuable component for the overall employee recognition program. Consequently, recognizing their years of service means giving value to it.
Also, you can celebrate Service anniversary with service pins. Service awards are a way of acknowledging service as a symbol of continuity and organizational memory. Service award can be in any form or through a beautiful lapel pin for them to wear outside or within the office premise.
As a result, with these pins on their clothes or lapel, they have a sense of pride. Moreover, they can walk to the alley of the building chin up with confidence.
Vivipins:
All of these can be realized with the use of a quality service provider, Vivipins. Promote your products or business and advertise your company logo with them. You may also use Vivipins on employee recognition and service awards. Vivipins have it all for you.
So, design them in any way you like, and in any design you love. You don't have to think about leaving your work to get those pins. After you have decided on your design pins, we will deliver them right in your footsteps. Check vivipins.com and customize your design.
You can wear the pins anytime and anywhere. Pins or badges can be worn with almost anything. The most common is wearing them with your blazer, suit or tuxedo, but you can also wear them with your jacket, sweater or even your shirt.
Furthermore, you can even combine them with other accessories. You can even put it on your tie. Making pins or lapel pins as part of your business world can be helpful. Add beauty and creativity to your business and wear them.