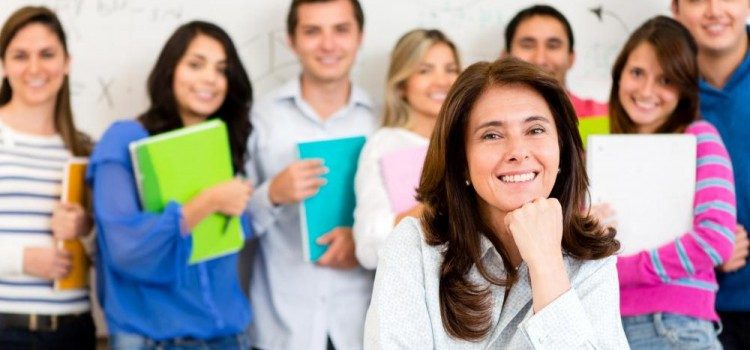 Education
Top 10 Tuition Agencies in Singapore
Singapore boasts of numerous notable educational agencies where students from across the globe flock to. Going by the numbers, Singapore has more or less 1000 tuition agencies in several parts of the city. Most of the agencies excel in bringing out the best out of the students and nurture their powerful young minds and abilities. If you want to improve your learning or the education of your children, you should enroll in a tuition agency.
In no particular order, here are the top 10 best private tuitions in Singapore. They offer several interesting courses on varied subject matters.
1
Smile Tutor
Smile Tutor, a leading provider of home tutoring services in Singapore. The tuition agency enlightens students with superior knowledge and extraordinary skills. Smile Tutor provide the best home tuition option for students finding traditional classroom challenging. The tuition agency provides students with numerous benefits that are not available in regular classrooms by enhancing and supporting learning through home tuition.
2
The Learning Lab
For the last fifteen years, The Learning Lab is offering world-class training in numerous subjects, including Maths, English, Science, and Chinese. This institute has a record of performing well in PLSEs. The study modules are so encompassing and elaborate that students easily secure places in the world-renowned universities like Oxford, Harvard, and Cambridge. Preschool, primary and secondary class tuitions are also given here, along with junior college tuitions.
3
Pencil-tutor
For students studying in classes 8 to 16, Pencil-tutor is like a safe haven for education. The highly-qualified teachers offer classes on accounts, humanities, and science. They have made the entire education program extremely exciting by implementing e-learning and interactive sessions.
4
Best Mathematics Tuition Centre
Being one of the most reputed institutes of Singapore in teaching mathematics, Best Mathematics Tuition Centre boasts of some of the most highly qualified teachers. The majority of teachers have been ex-faculty members of reputed colleges and esteemed institutions of abroad. Though the main subject of teaching is Maths yet equal importance is being given to Physics, Biology, Chemistry and General Papers.
5
Radiance Training Centre
Located in Jurong, West Street, Radiance Training Centre offers high-quality teaching sessions for pre-school levels. The main aim of this institute is to educate young minds at their tender early years. They know that young minds are easy to nurture, hence students of classes 6 to 12 are only welcomed.
6
Inspire Education Centre
It is one of the most esteemed institutes in Singapore famous for offering O and A level form of education. All the faculty members possess required qualifications from renowned universities and thus are entirely experienced to offer superior assistance.
7
Paideia Learning Academy
Offering courses on English, Maths, Education and Science, this institute is widely popular among primary, secondary, IGCSE and junior college students. All the teaching staffs are properly trained so that the students are treated in the best way possible.
8
Mind Champs
This tuition center has secured a place of its own in the whole of Singapore. The teaching staffs are selected through a lengthy procedure and the courses offered are highly educative as well as interesting.
9
Ignite Tuition Centre
Reasonable rates, advanced classroom setups and highly equipped facilities sum up Ignite Tuition Centre. Students here get to enjoy free consultancy services, complimentary beverages, and referral programs.
10
Aspire Hub Education
Since 2001, this reputed educational institute has been providing flawless teaching services. There are roundabout eight branches in total and they all provide high-quality teaching-learning environment.