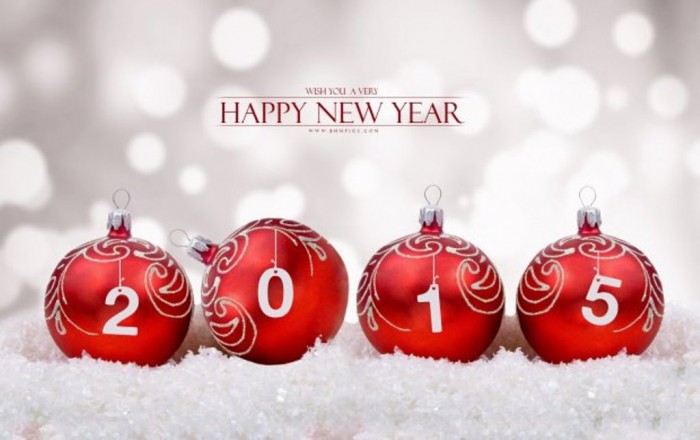 The New Year is at your door and you have to prepare yourself to welcome it. There are many things that we do for celebrating the New Year such as decorating our homes and inviting our friends and families to enjoy celebrating this happy occasion with them. We cannot forget the fireworks that appear in the sky to lighten it and create a fascinating display that attracts your attention and stuns you. One of the easiest and most common ways for greeting people on this happy occasion is using greeting cards. Happy new year greeting cards are designed in different ways that are usually renewed every new year and they come in different shapes, colors, prints and sizes to suit different needs and meet several requirements. The greeting cards that are especially created for the new year are also available in several types as there are printable greeting cards, e-cards and handmade greeting cards that you can make on your own. There are also other functional types but the most common types are the printable greeting cards that can be kept for a long time to remind you of this happy occasion and the e-cards that can be easily sent via email or social networking sites and do not cost you money. Whatever the greeting card that you are going to choose is, you have to write an effective and impressive message that can express your feelings and convey your message of love. Here is a quick glance at the top 10 New Year wishes and greetings to choose what you like for those whom you love.
10. Ignore worries. Avoid Tensions. Believe in you intentions. Have no fears Love your Dears wishing all a very happy New Year! Cheers.
9. May the new year be the beginning of your joy and the past year be the end of your sorrow.
8. May the new year bring you an abundance of happiness, goodwill, love, good luck, prosperity and wonderful moments to cherish.
7. May your new year be filled with wonderful days, unforgettable nights and sweet memories. I wish you the happiest new year.
6. May your failure in the past year help you to find the way to success in the new year.
5. I wish you a very happy new year my love and may it bring you everything you dream of.
4. A New Year brings just Happiness not Tear,
Everybody loves only You Dear,
All your Problems will be Finish.
It's for You my Special NEW YEAR'S wish
3. May God give You…
12 Month of Happiness,
52 Weeks of Fun,
365 Days Success,
8760 Hours Good Health,
52600 Minutes Good Luck,
3153600 Seconds of Joy…and that's all!
2. My wishes for you in year 2015
Great start for Jan,
Love for Feb,
Peace for March,
No worries for April
Fun for May,
Joy for June to Nov,
Happiness for Dec,
Have a lucky and wonderful 2015
1. May all your dreams come true in the new year and your difficulties leave you with the past year. I wish you a happy new year from the bottom of my heart.
Happy New Year in Advance