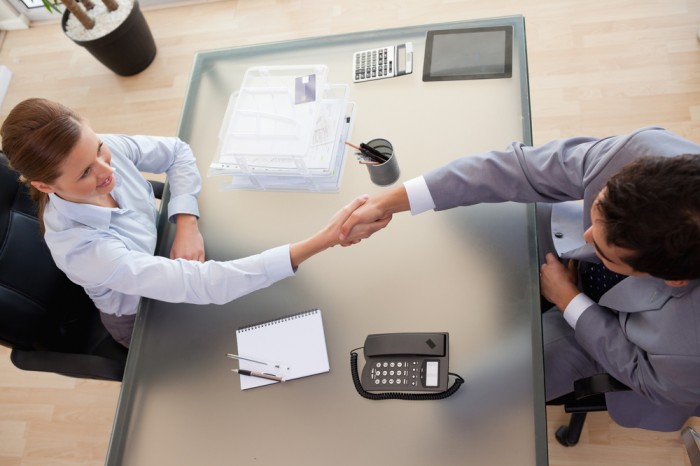 Interviews are a step to move forward to the admired job, beside your rich CV and skills, you have to prove your efficiency in the interview. Be confident and straightforward; do not waste your interviewer's time. In this article you will get acquainted with the most frequent asked questions in an interview. Just follow up.
10 Introduce yourself:
This question seems uncomplicated, so many people fall short to prepare an answer to it, but it is vital. Do not show your whole personal history. Yet, illustrate a concise data that clarify why you are the right person for the job. Start with the exact accomplishments that you are most willing to let the interviewer know about.
9 Why do you want this job?
Employers need people who are fervent about the job, so you should offer an amazing answer. First, mention some factors that make the job great for you, then identify the reasons for your loving for the company. Choose the suitable keywords.
8 What are your largest professional strengths?
It is recommended to be precise, talk about your right strengths, not those you believe the interviewer is willing to hear; pick up your strengths that are most suitable to this position. Prove through an example of how you have showed these features in a professional setting.
7  Mention a challenge you have faced at work
Your interviewer is willing to feel how you will deal with a challenge or a conflict. You should clarify that you have to be sure to center on how you dealt with the situation efficiently and effectively, and supremely ended happily, as how you figure out a resolution or negotiation.
6 Where do you see yourself in five years?
Be honest about your future aims. The interviewer wants to know if you have set practical expectations for your job, if you are ambitious and if the position supports your goals and development. You should think practically about where this position could let you reach.
5 What other companies are you applying for?
This question is asked for many causes, to see what the rivalry is for you whether you are somber about the business. The best way is to clarify that you are searching many other similar entities. It can be cooperative to talk about that a frequent trait of all the jobs you are applying to is the chance to apply some significant skills that you have. In other words, you can say that you are applying for many positions with Translation Firms where you can practice language and deliver the meaning in a proper way.
4 Why are you leaving your present job?
This is must-ask question. Absolutely be positive. Demonstrate it in a manner that shows that you are enthusiastic to have new chances. For example, mention that you would really adore being part of the new business. And if it is not so, say in a frank manner that you are simply let to go.
3 Why were you fired?
Your best way is to be honest. Share how you have grown and how you move toward your job and life now as a consequence. If you can set the learning experience as a benefit for this next job, do this, it is better.
2 What's your management style?
The most excellent managers are strong but flexible, show that. Then, mention some of your best decision-making moments, like when you expanded your team from five to 15 or trained an inefficient employee to be the company's top retailer.
1 When you exercised leadership?
You should choose a case that shows your project management skills or one that identifies your ability to self-assuredly and effectively unite a team. Illustrate how you were a manager or a leader in this state of affairs and how it symbolizes your general leadership knowledge.