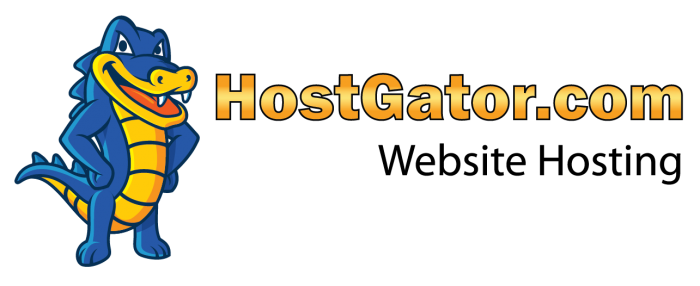 Do you know what is meant by a hosting website? What do these sites offer? Hosting websites are those sites that  make other people able to view your site. There are many hosting websites that would enable you to do so. However, choosing a good hosting website is not an easy feat. It requires research and thought. First, you should determine the disk space and bandwidth that you want. A site that includes a lot of graphics or dozens of pages would require a large amount of bandwidth and disk space. You can find many unlimited plans but if you have a small site then you need a small disk space and bandwidth. Security features should be taken into consideration,too. Choosing a good domain name is very important. It should be short, meaningful and clear. This would create an easy way for people to reach your site. Customer Service is an important aspect, too. Make sure that the company provides support by email, online chat and phone and whether they are available or not. Here are the most famous hosting websites that would help you.
10Web.com
Web.com, Inc and Website Pros, Inc. were merged together for this website to come to being. It provides many services such as Developer Solutions, Microsoft Hosted Exchange and e-commerce packages. However, it is considered more expensive than other hosting providers are.
9 iPage
This is one of the hosting websites that would run your website in a way that is characterized by high performance speed. It ensures enough bandwidth that would allow a good traffic to your site. You can also find a built in FTP account that enables you to upload more files, images, products and videos.
8 JustHost.com
This hosting website has many features. It has a platform that can be easily used by anyone. It allows user unlimited amount of disk space and bandwidth. It has a pro plan dedicated to those people who want to have large sites because it provides a dedicated IP and a website SSL certificate. It also supports a large number of sites that can reach up to 300,000 files. It is an affordable website that would not make you pay extra fees.
7 Network Solutions
This is an old American company which was founded in 1979. At first, it was a firm that provides technological consultancy. Later on it turns to a company that allows domain registration, site builders, e-commerce and hosting. It has three well optimized packages 'Essential Hosting', 'Professional Hosting' and 'Premium Hosting'.
6 Bluehost
Since it was established in 1996, Bluehost occupied a position among the leading Hosting websites. It is able to host 1.6 million domain names. It allows unlimited capacity for many things like domain hosting, bandwidth, MySQL databases, FTP accounts and email accounts.
5 Register.com
This is one of the hosting websites that would help small businesses succeed and flourish. It has nearly 3 million customers thanks to its 30 years' experience. It provides first class website hosting. It managed to register 2.5 million domains. The basic plans allows 300GB of disk space.
4 Fat Cow
It was established in 1998. All customers can have a free domain name and other free services. It has low price of just $56 a year. It has a 99.9% up-time guarantee, which means that both customers and visitors can have access to the site.
3 Hostgator
It is one of the most prominent and reliable webhosting providers. It was set up in 2002.  It has more than eight million domains which could lend it a credibility. It also provides hosting packages and products for persons and companies. Its plan which is named "Hatchling Plan" gives you what you need for $3.96 per month. This plan allows you unlimited space, bandwidth and subdomains.
It was established in 2001. You can get 280 free applications with a hosting package.  Unlike other companies, which has 30 days only, Web Hosting Hub packages have a 90-day money back guarantee. Separate accounts are being isolated in order to reduce errors.
1 GoDaddy.com
It was established in 1997. It is number one hosting website all over the world as it serves 57 million domain names. It has a support team that is ready to talk to you any time. The basic packages allows you 100GB of storage at a very low price. However those people who have large sites have to pay a few more dollars. 1-click would install 150 free applications such as Drupal, WordPress and Joomla.
These are the leading hosting websites that would help you run your business and attract many customers. They are keen to meet your expectations and aspirations.