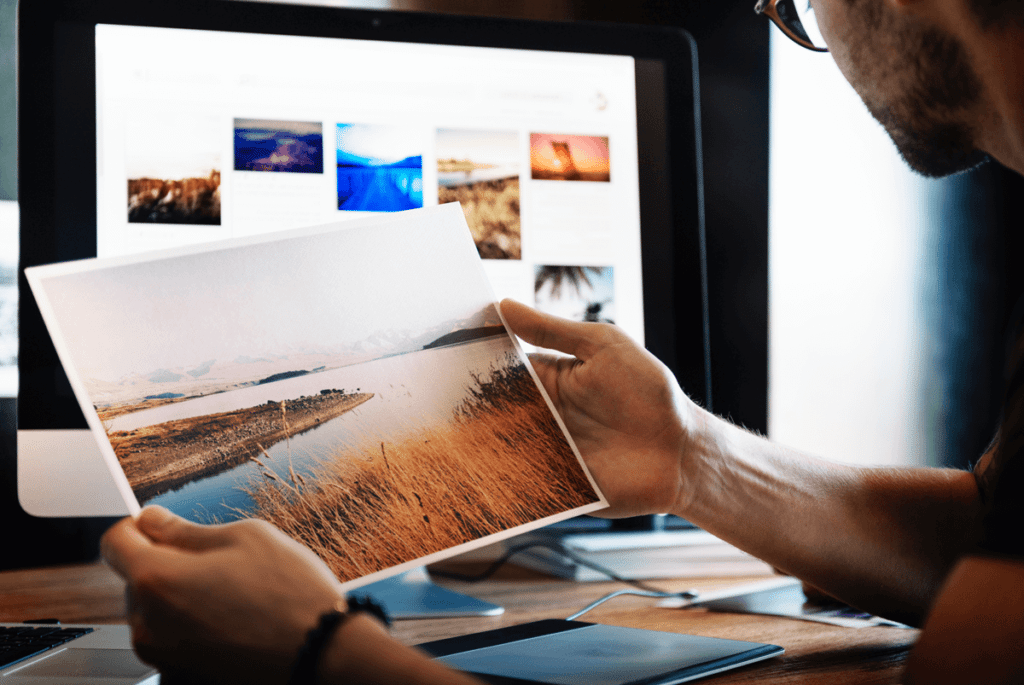 How To & Tips
7 Tips on Using Premium Stock Photos for an eCommerce Website
There are lots of benefits that the use of premium stock photos can help your e-commerce website experience over a given period. These could be ensuring better visibility of your brand, increased conversions for your offers, improved level of trust and credibility from your target audience and lots of others.
Despite all of the above benefits, it is important to point out that most e-commerce stores or business owners are struggling when it comes to getting the best of results from the use of premium stock images. They just can't understand how to optimize their efforts through the use of these photos.
Here is the Solution
Are you having a nightmare about how to make use of premium stock photos for your e-commerce business? Do you know that you could overtake your competitors easily just by using these premium stock images the right way? This post will be showing you how such aims can be done today. It will reveal the tips on the right way to use premium stock images on your e-commerce website today.
1

Using Professional Photos
It is true that there are lots of websites out there which promise to offer premium images to help improve the performances of your business. However, you have to understand the fact that most of these companies aren't worth your time. As a matter of fact, trying to make use of photos from these websites may do your e-commerce business more harm than good. Try as much as you can to ensure that you are using professional photos, which can convince potential customers in taking action. For instance, you can look for them on Focused Collection, a platform with carefully selected works from professional photographers.
2

Using Related Photos
Most e-commerce business owners make the mistake of choosing photos based on their qualities. It is important you understand the fact that this isn't going to have the best of impact on your business. Try as much as you can to ensure that your chosen premium photos are related to whatever product you plan to offer your target customers.
The importance of using premium images is to create a picture in the minds of people you are targeting. It will not make any sense of trying to put up images displaying forests and rivers when you are selling a weight loss product. Therefore, your chosen photos should always directly relate to whatever product you want to sell. Anything short of this means you may be wasting your hard-earned money on premium stock photos that will never convert. Understand what your niche requires before thinking of adding images.
3

Simplicity Is Key
A lot of e-commerce websites are using this, and you need to adopt it to increase your conversion rate. It has to do with trying to make use of more premium images than texts. Images have been discovered to send the right messages when compared to text. This is why they are being used more than ever before on e-commerce websites.  If you've got a product that customers would want to buy, avoiding the use of too many premium images can do the trick.
4

Using Interactive Images
If you're used to images, you will understand that not all professional images are interactive. Interactive premium images are those that your target audience can relate with. They always send the right messages across about how your products can help them. These are the types of images that you need to ensure improved conversions on your e-commerce website.
According to experts, when images are used the right way to interact with target audiences or customers, there is no difference between them and written texts. They will effectively communicate with your customers.
5

Avoid Decorative Photos That Aren't Necessary
Premium images being added to e-commerce websites can be very impressive. This is due to how professional they can appear before your target audience. However, it is very important to note that they should only be added whenever necessary. The reason for this is that too many images being added to a website can make it very slow to open for visitors to view its content. This can affect your search engine ranking position over the time which may not be good for your e-commerce business. The best way to go about this is trying not to buy unnecessary premium photos that look impressive but don't add any value to your business. Always make use of those that you feel can communicate effectively with potential customers.
6

Understanding Your Images
Before deciding to spend money buying premium images for your e-commerce website, it is important that you understand what such photos will portray to your target audience. This is one strategy that can help you get the best conversions from your website. Images are there to tell stories, and if you can understand what yours is talking about, there is no doubt that you will be steps ahead of your competitors.
It will be a mistake confusing your potential customers with different color combinations which have various meanings. Once you understand the various premium images on your website, this will give you an idea about the best time and place to make use of them within such a site. This strategy is basically all about using a Focused Collection of images on your site.
7

Adding Descriptions
If you look around the web today, you'll discover that those e-commerce websites which are performing very well don't only make use of premium photos. In addition to such, they ensure that descriptions are added to these photos to increase conversions.  No matter how impressive your photos may seem, they'll be much better adding some descriptions in written texts. Just go straight to the point, and you'll be amazed at how this can get your potential customers hooked.
Conclusion
Based on the above, it is quite apparent that using premium images on your website can help to increase your conversion rates. However, these have to be used in the right way possible as shown in the tips.