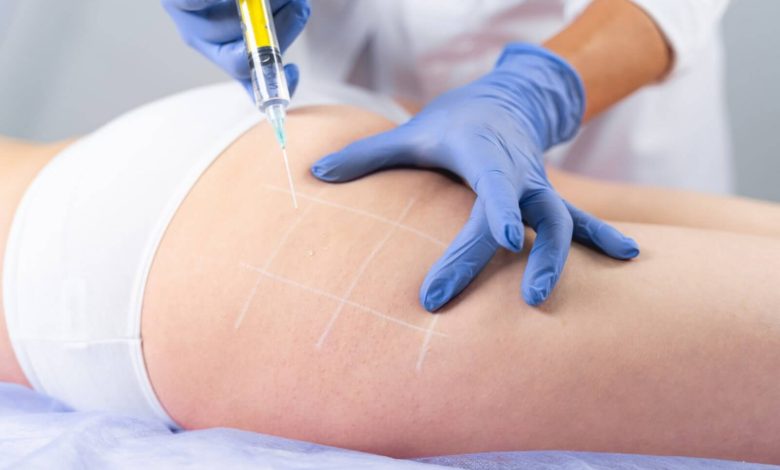 Medical
4 Most Common Methods to Reduce Your Cellulite
Cellulite is an unfortunately common condition in which the fibrous septae that connect the dermis to the fascia pull the skin inward, causing tissue bulges to protrude, resulting in unflattering dimples and bumpiness on the surface of the skin, often compared to the skin of an orange peel. Fortunately, after many trials and errors, scientific advances in dermatology and medicine have opened doors to various treatments to reduce and eliminate the appearance of these dimples caused by cellulite.
Most cellulite treatments can be found at medical spas, especially in larger cities. Dr. Schwarzburg's cosmetic dermatology practice is one of New York City's medical spas that offer a variety of treatments that are designed to eliminate cellulite and can be found on the Upper Eastside of New York. There are a variety of treatments that can address certain factors that influence the formation of cellulite, including skin treatments, fat elimination treatments, as well as more advanced treatments such as injectable drug QWO, which targets the fibrous septae that pulls down the dermis, being the leading cause behind the cellulite dimpling. Here are some of the most popular treatments used to treat and eliminate common signs of cellulite.
1

 

Fat elimination treatments
Many are under the false impression that the sole reason behind cellulite formation is fat. While fat may contribute to the appearance of cellulite, the leading cause behind the dimpling is the fibrous septae pulling the skin inward. However, fat elimination has been shown to help and sometimes reduce the appearance of cellulite as eliminating fat cells can reduce the bulging beyond the limits of the fibrous septae.
Common tools used to eliminate fat include liposuction, CoolSculpting, and Kybella. While liposuction is a surgical procedure, CoolSculpting is a completely non-invasive procedure that will successfully reduce fat around the abdomen and flanks. CoolSculpting is used as an additional modality to help with extra stubborn fat, and its effectiveness has been proven by multiple research studies.
2

 

Skin tightening treatments
In some cases, skin tightening treatments can help reduce the appearance of cellulite. Some of these treatments include various forms of micro-needling such as mesotherapy and Secret RF. This radiofrequency-based treatment causes controlled damage to the skin, causing the body to produce extra collagen and elastin to repair itself. This results in a tightening and firming effect, as well as overall smoother skin.
While these treatments have shown some success, they rarely wholly eliminate the cellulite, as they only address the outside appearance of the skin rather than the determining factors beneath.
3

 

Scrubs and topical products
Various topical products are available at local pharmacies over the counter and online that claim to eliminate cellulite. While these treatments may improve the quality of your skin and make it smoother, unfortunately, the majority are minimally or not at all effective in reducing the actual appearance of cellulite.
With this in mind, do thorough research on these products if you plan on purchasing any of them, and take them with a grain of salt, as most of them are unfortunately ineffective marketing schemes.
4

 

QWO
QWO is one of the newest FDA approved treatments for cellulite and is the most successful treatment to eliminate cellulite permanently. This is because QWO is the only treatment that targets the fibrous septae responsible for the classic dimpling that we see in cellulite. QWO is an injectable solution made up of collagenase clostridium histolyticum-aaes and has been FDA approved to treat moderate to severe cellulite in the female buttocks.
While this treatment is relatively new on the market, making it less available than the treatments mentioned above, and thus, less common than the others, QWO is deemed the best and most effective treatment to eliminate cellulite permanently. It works through the injection of the solution into the dimples and breaks down the fibrous septae, allowing your skin to be released and the dimpling to diminish over only a few weeks.
Ultimately, there are many options out there to treat cellulite, and while some of them are more effective than others, a combination of these treatments may be what you need to address your problem areas. Cellulite is incredibly common and is nothing to be ashamed of; however, if yours bothers you, keep in mind that you do have options to get rid of it!