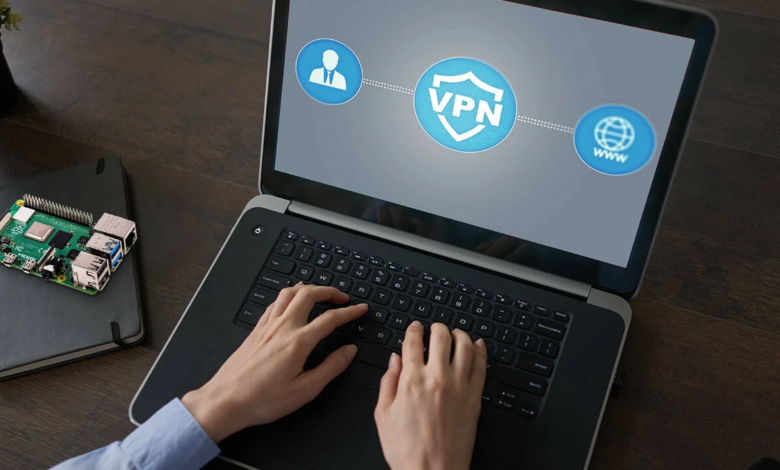 The protection from internet attacks or potential data leaking has become essential in this time when everyone is worried about their privacy.
These statistics highlight the need for a safe solution for each online organization. Thus, proxies and secure networking options have been made possible. In addition, a proxy setup enables popular search engine solutions to respect your data privacy.
1

The Different Kinds of Web Proxies
As the name suggests, a dedicated proxy is a proxy address only given to one user at a time. They are the antithesis of public proxies, where hundreds of people may simultaneously share a single IP address. These are only truly useful for personal usage, but they are far more secure than public proxies. So, for example, you might think twice before conducting automated tasks over a web proxy.
By randomly altering your IP address, rotating proxy servers help you maintain your anonymity. However, since the IP address changes frequently, it is difficult for websites to identify any unusual activity; these are excellent for web scraping and automated bots.
2

 

Stay Away From Free Proxies!



It would help if you didn't utilize free proxies unless you're only trying to get around a regional limitation to access anything you're reading. Remember that you are transferring your private information over their servers and are unsure of the recipient. Use caution while emailing sensitive information or connecting to private social media accounts when utilizing a free proxy service.
3

Datacenter Proxies



These types of proxies are located in data centers worldwide and are not offered by ISPs, but rather by third parties like web hosting firms. Since they are less expensive and faster than residential proxies, but the IP address does not belong to a person's house, they are more likely to be banned if the user is performing operations that generate a lot of traffic.
4

Residential Proxies



Residential proxies connect to actual residences and equipment in many locations and nations since they employ IP addresses directly issued by ISPs (Internet Service Providers). Due to the proxy's near-indistinguishability from a typical user, it is far more difficult for websites to identify and block proxy users.
5

Web Proxies And Web Scraping For Market Analysis, Price Comparison, And Sentiment Analysis
It's crucial to gather pertinent market data, including that of your rivals if you want your organization to succeed in a cutthroat environment. Proxy servers are useful in this situation because most websites have security measures to prevent web scraping.
Through automated tools they access through proxies, many organizations find it simpler and quicker to collect client information and carry out data harvesting online. By accessing internet forums and communities, proxies will enable you to gather accurate information about your target audience. In addition, you can make smart business judgments thanks to the outcome.
You can utilize proxies to obtain trustworthy real-time pricing information. By doing this, you'll be able to keep tabs on your rivals and adjust your pricing accordingly.
6

Social Media Marketing And Web Proxies
Social media marketers frequently utilize proxies to set up several social media accounts that can communicate with the primary company account since they understand how important it is to expand your account quickly. Numerous social media networks do not permit using multiple accounts from the same area or with the same name. Instead, they keep track of your IP address and the general location and will block any computer with an unusually high number of accounts linked to it.
Businesses employ rotating proxies that instantly give each bot a different address to get around this rule. These rotating proxies typically change proxies every few minutes or whenever the bot submits a web request.
7

Proxies For Saving Bandwidth And Faster Browsing
Most consumers believe proxy servers slow down internet connections because of the additional work they perform in the background. It's not always the case.
By compressing data, caching files and web pages read by many users, and removing advertisements from websites, proxy servers can be used to improve network speeds and conserve bandwidth. This allows your staff to swiftly and easily access the internet by freeing up valuable bandwidth on congested networks.
8

 

Getting Around Internet Restrictions To Access Blocked Content
One of the most appealing features of using proxies is its ability to quickly and effectively lift prohibitions and restrictions and provide unrestricted access to blocked servers, websites, and content. Your IP address is concealed, and your location is altered to accomplish this. In this approach, websites won't be able to pinpoint your exact location, and you'll be able to view their material because they might think you're somewhere else.
One of the worst forms of geo-restrictions that might hurt a business is those that are entirely based on a user's actual location. So you can get around them via proxies.
Conclusion
Web proxies serve as the middleman in all of your online transactions. Your computer instructs the proxy to retrieve the required data, and the proxy contacts the server on your behalf. Your identity as the initial requester is never revealed to the server.