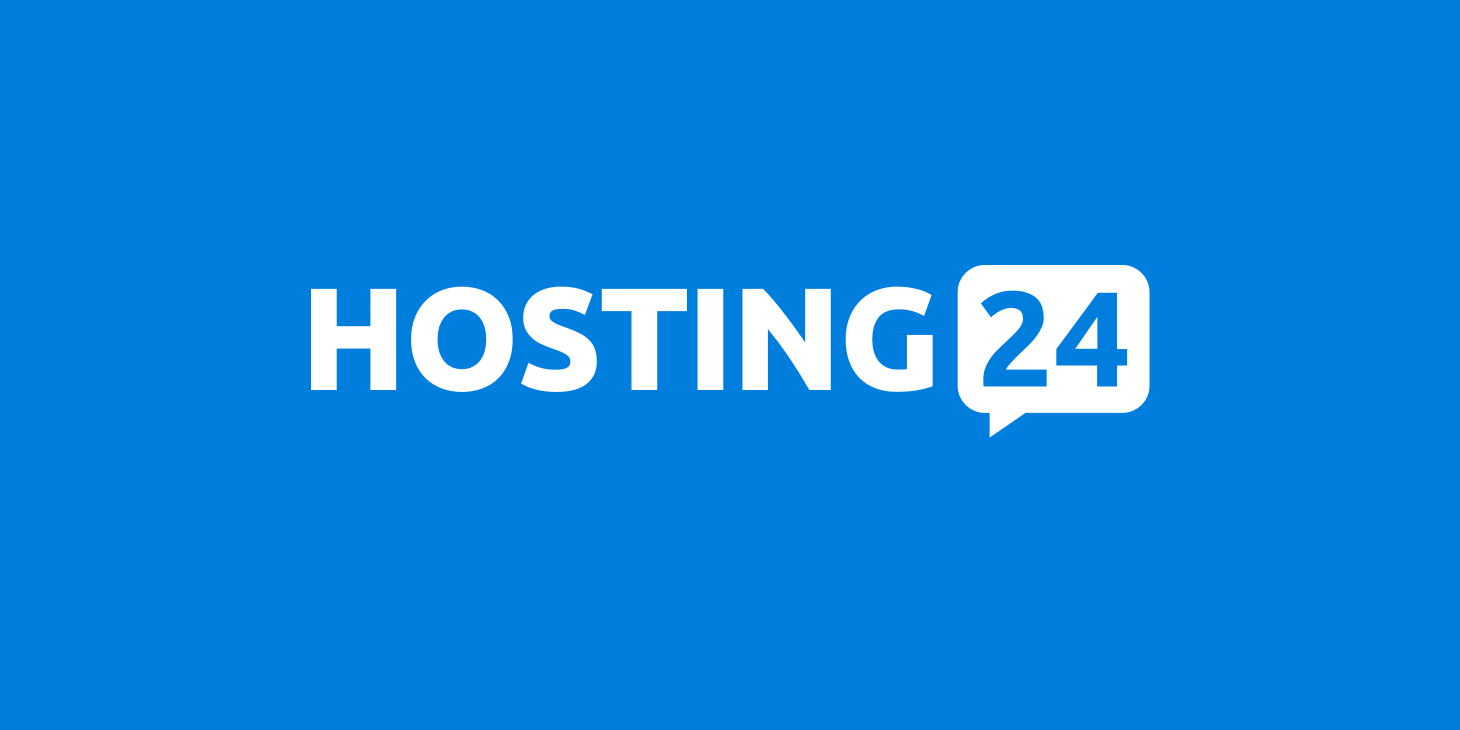 Are you currently on the lookout for a good web host for your newly built website? If you will search on Google, you will find hundreds of hosting providers claiming to offer quality services at affordable price for sure.
It is advisable don't go randomly for any web host provider coming in front of you. Before making the final decision, conduct adequate research about their services, background, and recognition they have received. If you really want to hit the right hosting option, then don't forget to get a complete overview of your preferred hosting provider through a complete review.
In case, if you have come across Hosting24 while your search for a good web host you need to conduct any research about this company, as we have already taken your pain. Since this hosting provider is getting popularity for its affordable shared hosting services, we thought we should provide you the complete analysis of services offered by them.
Hosting24 Story
Headquartered in Kaunas, Lithuania, the company has been in the hosting industry for more than a decade. Officially, Hosting24 was founded in 2008 with an aim to offer their users a complete liberty to express themselves online.
Very few people know that Hosting24 is a part of Hostinger network and uses the same powerful infrastructure to offer quality hosting services. Cooperatively, they have over 29 million users in 178 countries. And gradually this count is growing. According to the company, they receive an average 15 thousand new signs up every day. If we calculate this count, we find every 5 seconds a new user joins this network.
Products & Services
Hosting24 is relatively a small name in the industry, but they have managed to establish trust among people by offering them quality hosting services at affordable price. The company offers multiple web hosting services. From shared hosting to reseller hosting, they have a solid lineup of services.
Let's take a look at them one by one.
Shared Hosting
Their simple shared hosting services are ideal for those who want to host small and mid-sized websites. They have 3 plans under their shared hosting.
Single Web Hosting ($2.15 for a month)
Premium Web Hosting($3.49 for a month)
Business Web Hosting ($7.95 for a month)
Except for their starter plan, called Single Web Hosting, rest of the plans come with unlimited disk space, bandwidth, MySQL databases, FTP Users and email accounts.
In addition to this, their all shared hosting plans support powerful control panel and a handy website builder tool that makes website building experience exceptionally easy.
See the following screenshot for complete features.
Reseller Hosting
If you are planning to start your own reseller hosting company, you might be curious to know what Hosting24 Reseller hosting plans have to offer you.
Well, you will be glad to know that the company offers two plans under its reseller hosting service and both are pretty much affordable if we compare them to other competitors. Let's find out what features these plans have.
CPANEL Reseller Starter
CPANEL Reseller Starter is the basic plan that costs $25.99 for a month. It offers 500GB of bandwidth, 50GB of disk space, one-click installer and CloudFlare DDoS protection. It seems a good plan to enter into the world of hosting business.
CPanel Reseller Business
This is an advanced plan charges the monthly bill of $41.99. It provides unlimited disk space, unlimited bandwidth, and more than 150 cPanel accounts. If you want to give a big start to your reseller hosting business, then you must go with this plan.
The good thing about Hosting24 reseller hosting service is, both plans offer easy WHM and cPanel access. Using them, you can set your own rules and customize hosting packages for your users.
So, sign up for their reseller hosting now if you willing to build your own hosting brand.
VPS Hosting
VPS hosting stands for virtual private server hosting is a breakthrough technology that amalgamates a web hosting platform with root access. Indeed, VPS hosting is a hosting platform somewhat between shared hosting and dedicated hosting.
Hosting24 VPS hosting service lets you host your site on an individual server. This hosting service comes along with the dedicated resources and dedicated 24/7 support. The company has four plans under its VPS hosting.
The cost of their VPS hosting plans begins from as low as $8.52/mo and goes up to $34.06 for a month. Each plan has been designed to fulfill certain requirements and demands.
All of their VPS plans come with weekly backups, so you need not worry about the security of your data.
Domain Name Registration
In addition to hosting services, Hosting24 also offers domain name services. They make domain name registration process simple, fast and cost-effective. Whether you need to check the availability of domain names or purchase a certified domain, Hosting24 helps you get everything.
Their free domain checker tool not only shows the availability of the domain names you search on it but also suggests the best available options as well. At Hosting24, you get a wide variety of domain extensions, including .com, .net, .eu .tech, etc.
You will be glad know that the company is certified by ICANN which means that company offers legal domain and hosting services.
Pros of Choosing Hosting24
Hosting24 not just offers hosting services, it comes with various tools as well that make website building and managing exceptionally easy. And one such tool is their Website Builder.
Perhaps, the company understands how difficult it is for newbies to build a website on their own. This website building tool comes with pre-built templates and drag-and-drop features. Users just need to choose a template, add content and hit the publish button.
The tool lets users create a fully SEO optimized and responsive website within few minutes. The good thing is users don't need to take any training to use this tool.
Money-Back Guarantee
It is something that even leading hosting providers hesitate offering. All hosting plans of Hosting24 are protected with a 30-day money-back guarantee. In this 30-day risk-free trial period, you can try out any of their plans and check whether the provider is a good choice for you or not. In case you find the provider lacks something that your site needs, you can cancel their membership and ask for the refund.
Fast & Reliable Servers
The company has invested into state-of-the-art servers that use SSD disk drives that are 3 times fast in comparison to old HDD drives. If you want to test the response time of their server personally, we would advise you to use Bitcatcha tool. It a popular tool that provides accurate speed test results for server. When we tested response time for Hosting24 server using this tool it showed A+ result. The minimum response time was recorded 1ms for their Sydney server while the highest response time was recorded 920 ms for their server located in Japan.
Automated Backup & Advanced Security
Hosting24 creates automated back for your site on a weekly basis. It seems the provider is concerned about the safety of valuable data of their users. That's why where other companies take charges for creating a backup, Hosting24 offers backup service for absolutely free. In addition to backup, all their hosting plans offer CloudFlare DDoS protection.
99.9% Uptime
Hosting24 claims to offer 99.9% uptime. If something happens wrong with their server or it gets down for any reason, they get an instant alert through their advanced monitoring system and they immediately start fixing it.
In addition to this, they also support a premium data center that backs up all their systems and promotes high uptime. If you are suspecting their uptime claim, you can test their uptime personally via easy to use and free tool, called Uptime Robot tool. This tool monitors website performance after every 5 minutes.
When we monitored one of our sites hosted on Hosting24 shared hosting via this tool for an entire month, it recorded uptime of 99.95% which is a great result.
Free PHP & MYSQL Hosting
Hosting24 also facilitates free MYSQL and PHP Hosting. If we talk about PHP hosting, the provider offers support for an advanced version of PHP as compared to its competitors. Speaking of MYSQL Hosting, the provider supports execution of MYSQL database in the most user-friendly manner.
Email Support
Hosting24 every plan includes a free email hosting. They use cloud SMTP server that ensures quick and reliable delivery of emails.
Their basic plan supports 1 email account while premium ones support unlimited email accounts. With Hosting24 you get a matching email id to your domain name for free.
Quick Customer Service
If you will search for reviews about their customer service on Google, you will find the majority of their customers are quite satisfied with their quick and constant customer support. There are two mediums you can use to access their support – Ticket Support and Live Chat Support.
We have not used their ticket support so we can't comment on it. Usually, a response which is received under the 3 hours after posting a query is considered good response in ticket support.
Their Live Chat Support is instant and reliable. You will get connected with their customer care representative within 5 minutes. Their Live chat simplifies the whole procedure, when we used their Live support, it took us 5 minutes to chat with a real human. The response we received really worked for us.
Note- Sometimes, chat software may require an overhaul to start the chat process.
In addition to these mediums, you may also use their Knowledge Base and Blog section to find the answers to your queries.
Easy Payment Options
There are multiple mediums you can buy hosting service from Hosting24. It accepts both credit cards and PayPal. It is also worth-mentioning that provider also gives you the liberty to pay through cryptocurrencies.
Cons
Like most web hosting providers, Hosting24 also comes with few limitations we thought we should share with you so that you can get ready for them in advance.
Limited Daily Backup
As we said above, Hosting24 comes with an automated backup feature for free but it has been designed to create the backup on weekly basis. Except for premium plans, no other plan comes with daily backups.
Limited SSL Certificate Service
Like daily back, SSL certificate is also limited to premium plans only. However, it doesn't mean basic plans don't support SSL; they support it but don't provide it for free. It means you will have to spend few bucks more.
Should You Go for Hosting 24
In this review, we did a deep examination of their services and features and listed both their pros and cons. On the basis of this examination, we can say Hosting24 is one of the finest web hosts available in the market.
The provider exactly knows the requirements of their users that's why it provides all the possible hosting solutions under the same roof. Whether you need a  domain name or advanced hosting solution like VPS hosting, you can get at Hosting24.
All in all, we can say no matter what type of website you are planning build, Hosting24 keeps the capability to fulfill your requirements.